INFO
Item Reviewed
Rose Riddle: The Fairy Tale Detective Collector's Edition
November 14, 2017
RELEASE DATE
October 25, 2017
DEVELOPER
Alawar Games
Yustas Games Studios
FEATURES
Widescreen Support
Three Difficulty Levels
Power-Ups
COLLECTORS EDITION
12 EXCLUSIVE Levels
Integrated Strategy Guide
Wallpapers & Characters
Soundtracks & Achievements
Rose Riddle grew up in the orphanage since she was a baby and it is now time for her to set out on an adventure to find her parents! A cryptic clue has led her to Route 66, where a tornado appears out of nowhere and sweeps her out of Kansas into a strange land full of fairytale characters. Rose Riddle: The Fairy Tale Detective offers a new spin on the resource-management genre, one that is executed surprisingly well.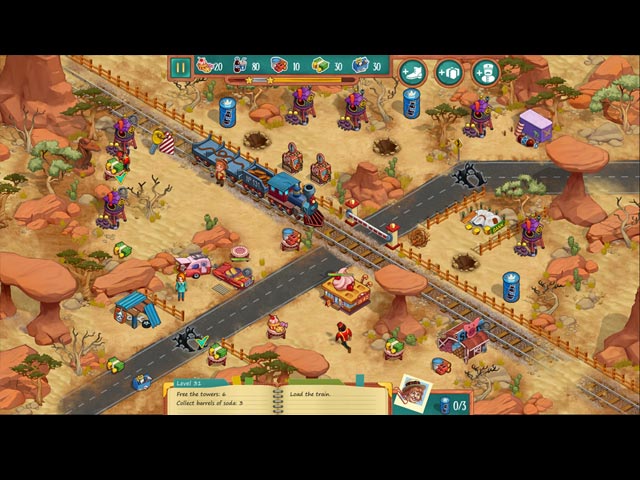 We did not know what to expect when we started Rose Riddle: The Fairy Tale Detective; this is the first game in the series and the only other series in the developer's portfolio is the rather mediocre Weather Lord series. Rose Riddle began with a simple opening sequence, presented in a comic-book style. However, it was when we finished the first two levels that we realized we were in for a treat.
Unlike most resource-management games in the market, the storyline in Rose Riddle: The Fairy Tale Detective remains strong throughout the game and forms an integral part of the game. Each level introduces new tasks as well as fascinating characters. It is also worth noting that Rose Riddle features some unusual resources along with creative objectives that contribute to the storyline, although the core of the game is still traditional resource-management.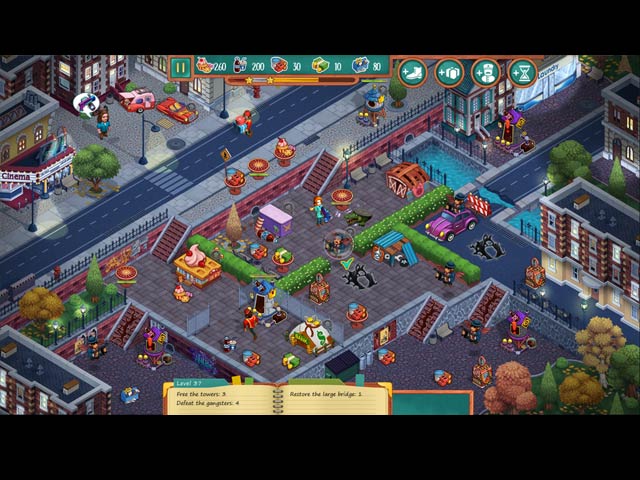 Rose Riddle: The Fairy Tale Detective switches up its environment every so often throughout its 48 levels so that it never gets boring. Some levels also include side-tasks that require you to exercise your detective skills, a great and thoughtful addition to the game. Moreover, the challenge level of the game is excellent and the three difficulty modes offered should satisfy all levels of players. If there is one complain we have, it is that some scenes feel a little cluttered, which makes spotting resources and items to be picked up relatively hard.
Production wise, Rose Riddle: The Fairy Tale Detective is stellar. The colorful, cartoonish graphics fit the game like a glove and conveys the joyous and infectious mood of the game. The upbeat and adorable soundtracks are also perfect for the light-hearted tone of the game.
Rose Riddle: The Fairy Tale Detective is available for purchase as a Collector's Edition, which includes a strategy guide, wallpapers, achievements, soundtracks, character biographies, and 12 bonus levels.
Rose Riddle: The Fairy Tale Detective is witty, fun, and addicting – it is the breath of fresh air this genre needs.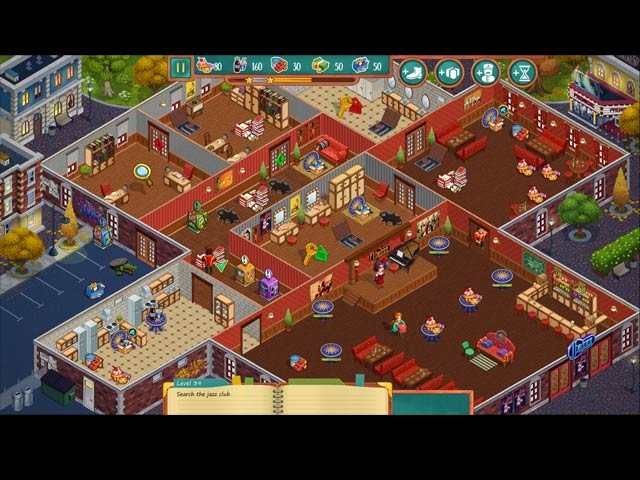 Over the years, the New Yankee series has gained quite a reputation among Time Management fans and built itself a loyal group of players. In this ninth installment, the series still has many tricks up its sleeves. When an evil spell bo plans to defeat the King and Queen and conquer Camelot, it is up […]
Claire always aspires to be a famous master chef, and her dream has a chance of becoming true this time. Join Claire on her cross-country adventure as she opens food trucks, serving icious dishes to the masses. Can you help her survive the chaos of running restaurants in Claire's Cruisin' Cafe? Is 2020 the resurgence […]
Join Ashley and Scott as they co their way across cuisines with the dream of launching their own successful eatery. GameOn Production presents a brand-new Time Management game sets in the world of food and icacy! Baking Bustle joins GameOn Production's growing portfolio of Time Management games, which consists of quality hits like Rescue Team […]