Baseball fans and solitaire lovers rejoice! Home Run Solitaire brings together the best of both worlds. This latest solitaire offering from The Revills Games combines traditional solitaire gameplay with a baseball-themed twist. As you compete your way through stadiums across the United States, can you become the MVP of this season?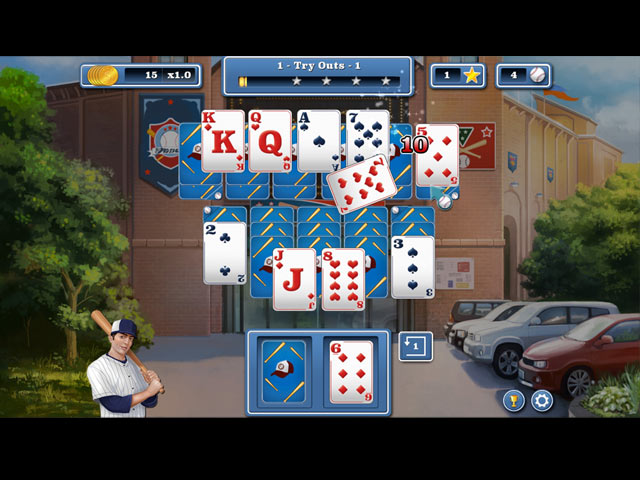 Like any other solitaire games, the storyline is not at the center of Home Run Solitaire. Although we do enjoy the occasional dialogs here and there, the game could very well do with just an opening sequence to set the theme. Personally, we think that what propels the game forward is the insanely-addicting gameplay. There is a total of 180 solitaire boards to complete in Home Run Solitaire, but we completed them all in no time – not because they were easy, but because we just could not stop ourselves from keep playing "one more level".
It is true that at its core, Home Run Solitaire is just a typical solitaire game. However, The Revills Games managed to spice up the gameplay by adding a couple simple, but effective elements. Firstly, Home Run Solitaire is packed with fun mini-games; from hidden objects, to memory games and Match 3 puzzles. Also, the game includes a Shop, where you can buy various power-ups to help you with completing the solitaire boards. Last but not least, the "three strikes" amps up the challenge level another notch. Basically, if you make three mistakes in a level, you will lose your hard-earned cash and a deck card.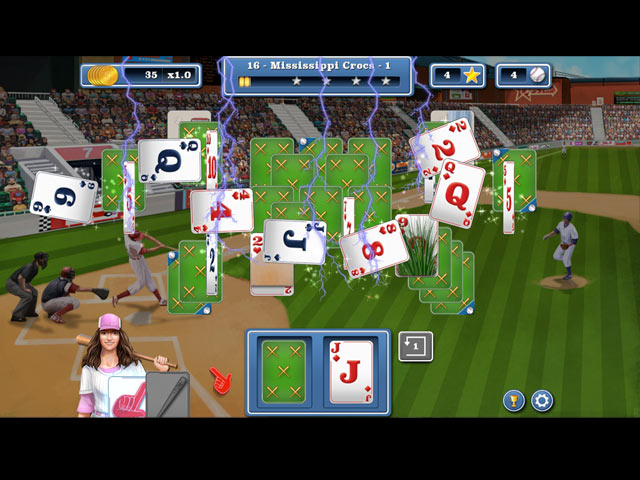 One of the best aspects of Home Run Solitaire is the extreme level of challenge. We played the whole game on the Normal Mode and it even took us multiple trials to complete some of the first set of levels. For those who enjoy a more relaxed experience, Casual mode is also offered as well as a Hard mode for hardcore players.
For those who wonder about the production of Home Run Solitaire, there is nothing to worry about. The graphics in Home Run Solitaire are sharp and clean and the cartoonish style fits the game perfectly well. The background music is also pretty pleasant. On the other hand, we found the sound effects a little chaotic and jarring.
Home Run Solitaire is what every solitaire should be – addicting, fun, and creative.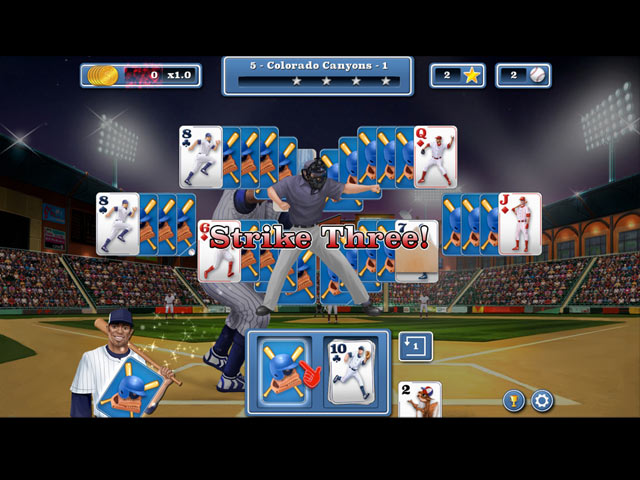 Following in the footsteps of Dreamland Solitaire and Dreamland Solitaire: Dragon's Fury, the third installment in this hit solitaire game series has the coveted Collector's Edition status. Dive right back into a magical land of fairies and wizards, where a new threat looms large. When the knight's realm is about to be destroyed and its […]
If you are a solitaire fan, then The Revills Games probably sounds familiar to you. This bed studio is responsible for hits such as Home Run Solitaire, Chef Solitaire, and of course, the fan-favorite Legends of Solitaire series. Over six years after the latest installment, the series is back with its third game – Legends […]
Children's dreams are taken over by nightmares and it is up to you to travel to the magical realms and save the children! Dreams Keeper Solitaire is a new fantasy-themed solitaire game from DigiMight and it is certainly a card game worthy of your attention. I must admit that Dreams Keeper Solitaire is my first […]