INFO
Item Reviewed
Fright Chasers: Dark Exposure Collector's Edition
November 9, 2017
RELEASE DATE
October 22, 2017
FEATURES
Widescreen Support
Interactive Jump-Map
Voice Overs
3 Difficulties + Custom Mode
Spirit Camera
COLLECTORS EDITION
Exclusive Bonus Chapter
Integrated Strategy Guide
Wallpapers & Concept Art
Soundtracks & Case Files
Achievements & Collectibles
Morphing Objects
Replayable Hidden Objects
You and your photographer arrived at the Kilbourn Observatory to work on a new piece for Fright Chasers, a paranormal journal. The trip quickly turns into a horror show when your friend is kidnapped by otherworldly force and you spot sightings of the late Anne Kilbour. Is your mind playing tricks on you or is the observatory really haunted?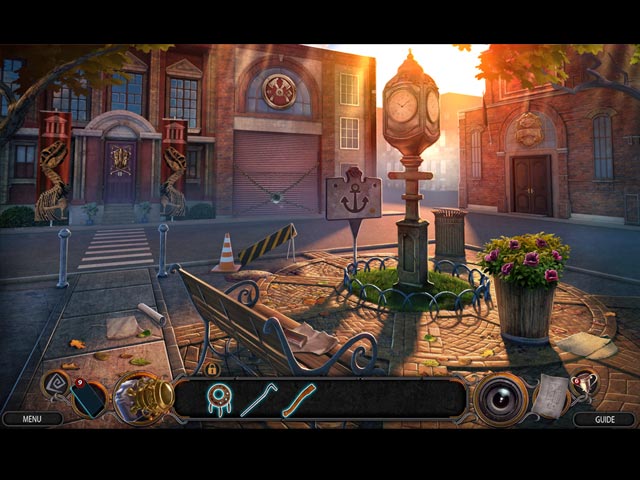 We had high expectations for Fright Chasers. As we all know, Mad Head Games is a HOPA mastermind and each of their new series has been stellar so far. While Fright Chasers is still an extremely solid offering, it does not live up to Mad Head's usual sky-high standards. First of all, the storyline is full of overused clichés, even the supposed "twists"don't even feel surprising. Nonetheless, Mad Head still finds ways to keep things fresh and engaging by incorporating the storytelling into the mini-games. For a game titled Fright Chasers, there is very little "fright" to go around. Sure, there are sprinkles of horror elements here and there, but they are hardly any frightening.
The gameplay in Fright Chasers: Dark Exposure is a little simpler than what we are used to from Mad Head Games. The game is well-made all-around, although it could have been more complex. The hidden object scenes are creative, but objects are too easy to find. Similarly, the mini-games often have low challenge level and some of them are a tad tedious. The Spirit Camera is a nice extra feature that enhances the experience – the camera allows you to reveal supernatural elements through mini hidden object puzzles.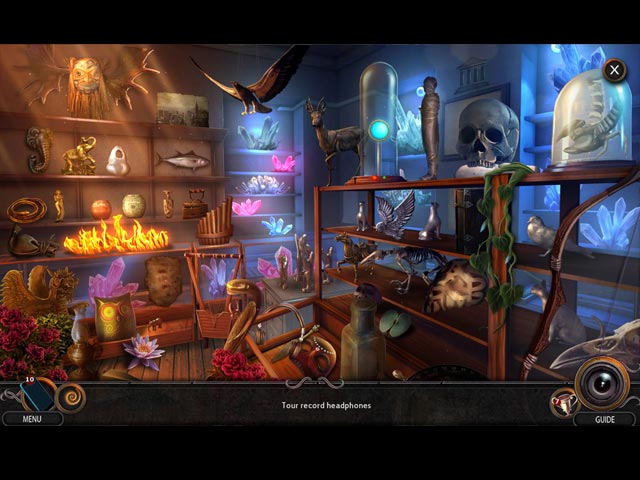 If there is one department that Fright Chasers: Dark Exposure absolutely excels in, that would be the production. The high-quality graphics are complemented wonderful visual effects and terrific scene designs. Moreover, the excellent background music rises and falls where it needs to be and the voice-overs are mostly flawless.
The main game of Fright Chasers: Dark Exposure has a typical length of around four hours and the bonus chapter comes in at around the hour mark. The Collector's Edition includes plenty of extra features; a strategy guide, concept art, wallpapers, soundtracks, case files, replayable hidden object scenes, achievements, collectibles, and morphing objects.
Fright Chasers: Dark Exposure might not be as innovative as we had expected, but it is a very well-built game regardless.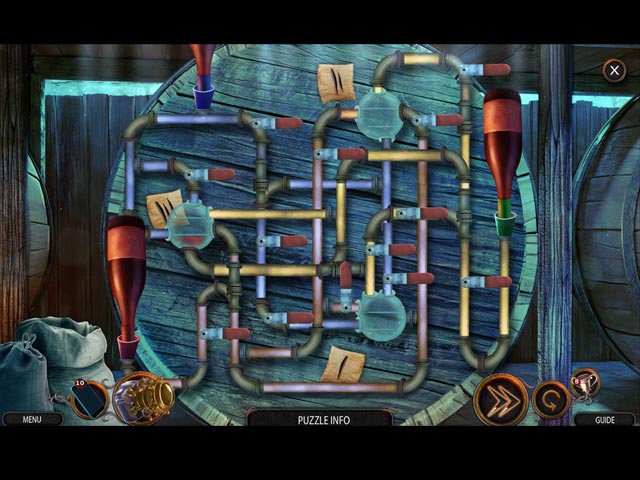 Glen Schofield has persistently emphasized time and time again in his quest for the next generation of survival horror games that you will need to utilize all of your available resources to survive in The Callisto Protocol. Now that we've spent roughly 90 minutes playing the PS5 game's third level, "Habitat," we can see the emphasis. […]
A quick and free point-and-click adventure game called The Terrible Old Man is based on the H.P. Lovecraft short story of the same name. If you're curious about what Cloak and Dagger Games do, you should check out this game because it does a great job of adapting the short story. The art is hand […]
Perhaps one of the last few vintage adventure games that we will see is The Excavation of Hob's Barrow. Even though the majority of contemporary adventure games have embraced a sophisticated artistic style, it stays true to the low-resolution lo that has traditionally defined the genre. And there is no better way to end […]