INFO
Item Reviewed
Chimeras: Blinding Love Collector's Edition
November 6, 2017
RELEASE DATE
October 20, 2017
FEATURES
Widescreen Support
Interactive Jump-Map
Voice Overs
3 Difficulties + Custom Mode
COLLECTORS EDITION
Exclusive Bonus Chapter
Integrated Strategy Guide
Wallpapers & Concept Art
Soundtracks & Screensavers
Achievements & Collectibles
Morphing Objects & Secret Room
Travel back in time to Paris in the 1800s, when the traveling circus industry was thriving. A series of young men have been found blind and paralyzed and all of them seem to have been associated with Adalinda, the star of Chimera Magic – the famous traveling circus. You have been called in to investigate this strange case. Can you solve the puzzle or would you too fall for Adalinda's deadly charm?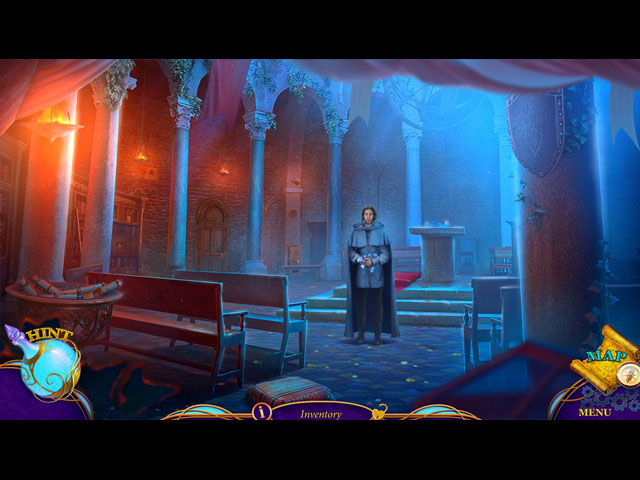 We remembered being blown away by the first Chimeras game – the originality and the entertainment value of that game were top shelf. Unfortunately, the series seemed to have experienced a decline from then on. Chimeras: Blinding Love is the latest installment in this series and for once, a quality addition. The plot of this game is not revolutionary by any means, but it is engaging all the same. Moreover, the characters are memorable and the story progression is perfectly-paced.
The sights and sounds in Chimeras: Blinding Love are up to Elephant Games' usual industry-leading standard. The computer-generated graphics look stunning and the animations are as smooth as ever. The background music varies in intensity throughout the game in relation to the events happening in the game. The music and the voice-overs are both solid and never feel out of place.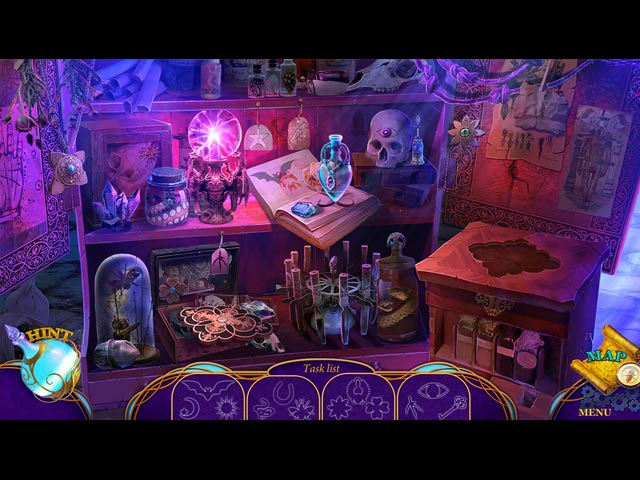 Gameplay wise, Chimeras: Blinding Love does everything right. The adventure part of the game is satisfyingly fast-paced and extremely enjoyable, the hidden object scenes are beautifully-crafted, and the puzzles are creative enough to maintain our interests. However, Chimeras: Blinding Love does not venture outside of the safe space. As fun as they are, the hidden object scenes and the puzzles would benefit greatly from some risk-taking and more challenges.
For us, the main game of Chimeras: Blinding Love came in slightly short at three and a half hours, while the bonus chapter made up with its 70 minutes length. The Collector's Edition is packed with a plethora of extras; wallpapers, concept art, screensavers, a strategy guide, achievements, collectibles, morphing objects, and a secret room.
Chimeras: Blinding Love recycles some typical HOPA tropes, but still manages to be highly entertaining.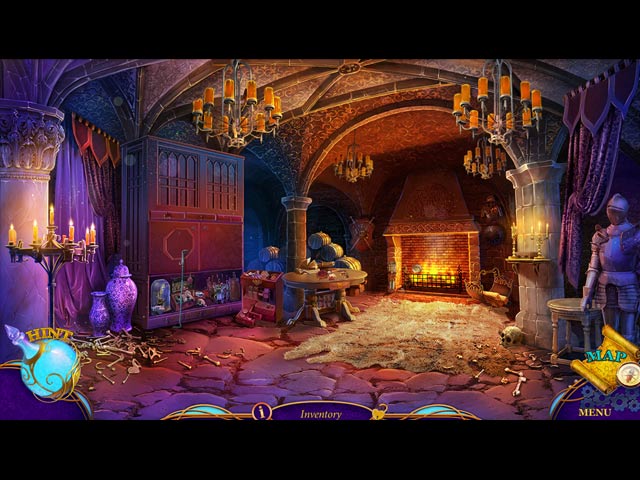 Christmas Stories- The Christmas Tree Forest will engage you in the unforgettable world of Haunted Hotel and put your skills to the test in thrilling hidden-object puzzles, fascinating locations, and uncovering the hotel's mystery that is robbing people of their years of life before it's too late. Will you be able to solve the puzzles […]
Solve challenging riddles, travel to odd locations, and uncover the secrets of the magical Halloween animals. Will you be able to solve Halloween Stories: The Neglected Dead's puzzles? You have a fantastic opportunity to learn about the surprises that the three world locations have in store for you. Neglected, a great puzzle adventure game from […]
In this detective adventure game from Elephant Games LLC, which was released on March 4, 2021, you can hunt for hidden things and solve puzzles and brain teasers.Your mission is to find unusual stuff in order to halt the murder. Can you solve the "Strange Investigations: Becoming" criminal case? Explore crime scenes, stop the perpetrator, […]