INFO
Item Reviewed
Spirit of Revenge: Unrecognized Master Collector's Edition
October 13, 2017
RELEASE DATE
September 22, 2017
FEATURES
Widescreen Support
Interactive Jump-Map
Voice Overs
3 Difficulties + Custom Mode
Kiwi Bird Helper
COLLECTORS EDITION
Exclusive Bonus Chapter
Integrated Strategy Guide
Wallpapers & Concept Art
Soundtracks & Videos
Morphing Objects
Achievements & Collectibles
Brenda Gale has been summoned by Emma Larsson after her husband, Thomas, started acting strangely. What's stranger is that this kind of behavior seems to be spreading among the citizens of the town, especially those who have purchased at Larsson's antique shop. Can you help Miss Gale dig to the roots of this paranormal phenomena and save these innocent people?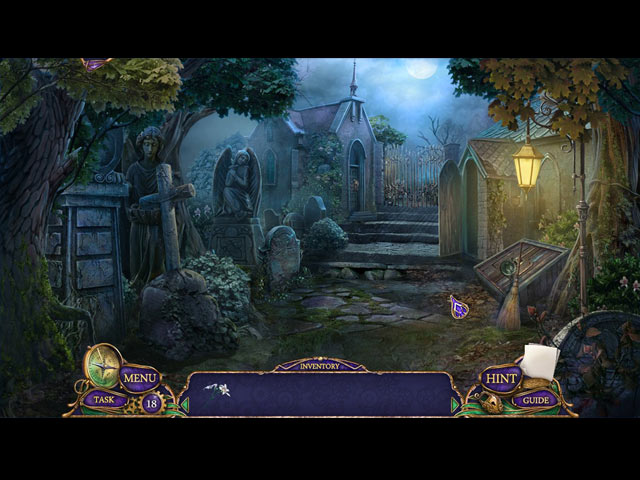 There is no secret that the storyline of Spirit of Revenge: Unrecognized Master is not the most original. In fact, it is absurdly predictable and thus, downright boring. The storytelling is not that engaging either. While we appreciate the developer incorporating the delivery of backstory into hidden object scenes and puzzles, the stale backstory is not enough to spark our excitement in this game.
In terms of the sights and sounds, Spirit of Revenge: Unrecognized Master is decent. The intricate artwork is well-complemented by dark and gloomy colors, with a splash of sinister green. The animations are solid, although could have been more lifelike. As for the audio, the background music fits the ominous mood of the game and the sound effects are rather minimal, but appropriately used.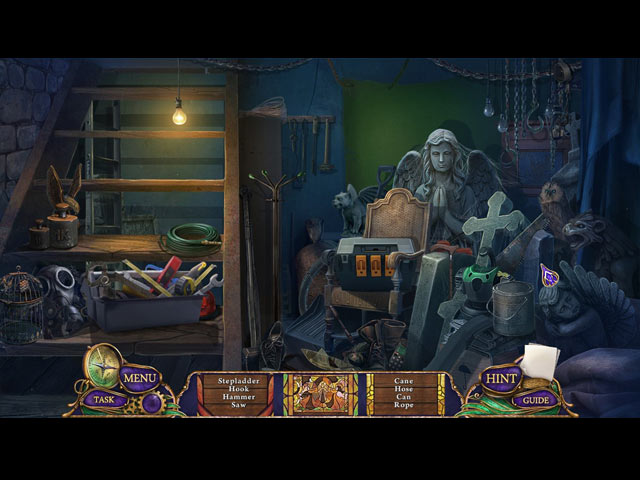 As expected from the sub-par track record of this series, Spirit of Revenge: Unrecognized Master presents an average gameplay. Advanced HOPA players would find the gameplay anticlimactic and dull. The hidden object scenes are mostly standard, although all are well-crafted. The high point of Spirit of Revenge: Unrecognized Master lies in its puzzles. The puzzles are satisfyingly complex and surprisingly creative – keep up the standard Vendel!
It took us roughly three and a half hours to play through Spirit of Revenge: Unrecognized Master, and the bonus chapter took us an additional hour. The Collector's Edition includes all the usual features like a strategy guide, wallpapers, concept art, videos, soundtracks, achievements, collectibles, and morphing objects.
Spirit of Revenge: Unrecognized Master is as exciting as watching paint dry. It is as if all the creativity has been put into crafting the puzzle and left none for the storyline and the gameplay.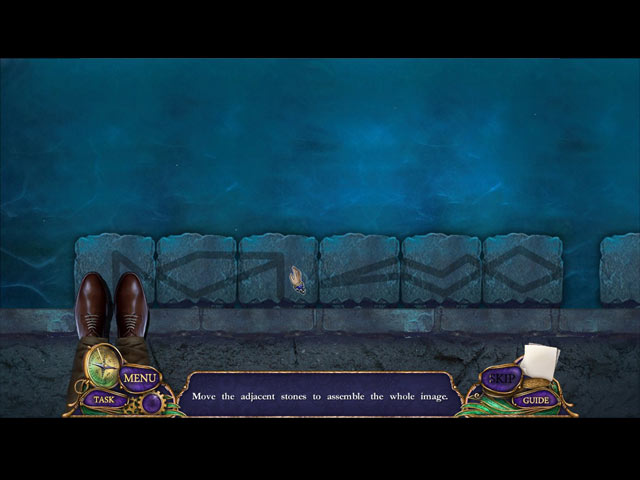 Elephant Games is slowly, but surely building the Paranormal Files series to become another one of their flagship franchises. In this latest installment, follow the now-famous Rick Rogers as he is welcomed into a new social circle of paranormal friends. But his hopes for a stable period in his life comes crashing down when he […]
This game was previously titled Mystery Tales: Dead Bride. Your niece Heather Neville's fiancé mysteriously collapsed and remained unconscious at the wedding rehearsal. As an experienced paranormal investigator, this case seems to be right up your alley! Travel to land as far as the Underworld to learn the truth about a vindictive spirit that tried […]
Over the years, the Jewel Match franchise has gotten adept (and extremely efficient) at churning out new sequels, both in with its many Match 3 installments and its themed solitaire spin-offs. Jewel Match Twilight 3 is the third Halloween-themed game for the franchise's Match 3 arm – while it might be several months out of […]