INFO
Item Reviewed
Sable Maze: Nightmare Shadows Collector's Edition
October 2, 2017
RELEASE DATE
September 10, 2017
DEVELOPER
Daily Magic Productions
FEATURES
Widescreen Support
Interactive Jump-Map
Voice Overs
Hidden Objects Vs. Match 3
3 Difficulties + Custom Mode
COLLECTORS EDITION
Exclusive Bonus Chapter
Integrated Strategy Guide
Wallpapers & Concept Art
Soundtracks & Developer's Diary
Achievements & Collectibles
In this latest Sable Game game, Allen Reynell is trapped in his nightmare, where he is haunted by the tormenting memories from his past. Can you help him escape from the Shadow Man of the nightmare world before it's too late?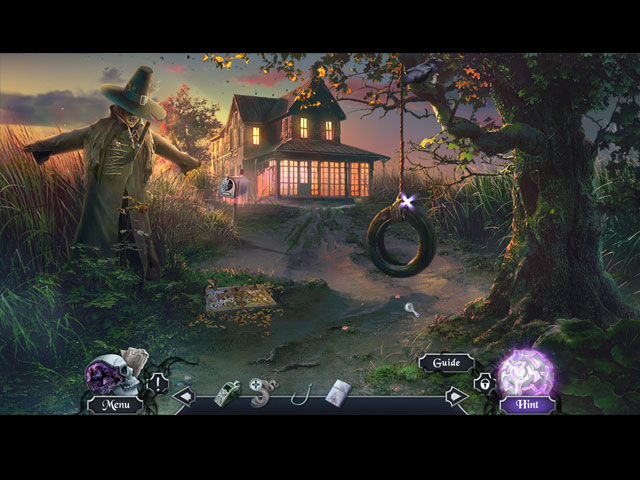 The Sable Maze series has come a long way since its first installment. The series has its ups and downs, but none of the sequels came close to the twisted glory of the original. After tackling the fantasy theme for the past few installments, Nightmare Shadows takes the series back to its psychological thriller roots. The storyline in Sable Maze: Nightmare Shadows is exciting and engaging, although could have been much scarier. As it is now, the game plays like a horror for primary-grade kids.
Sable Maze: Nightmare Shadows does not do anything unexpected with its gameplay. The adventure gameplay is fairly straightforward with a few twists, the hidden object scenes are standard, and the puzzles do not require too much brainwork. Still, the overall experience of Nightmare Shadows is extremely polished and addictingly smooth.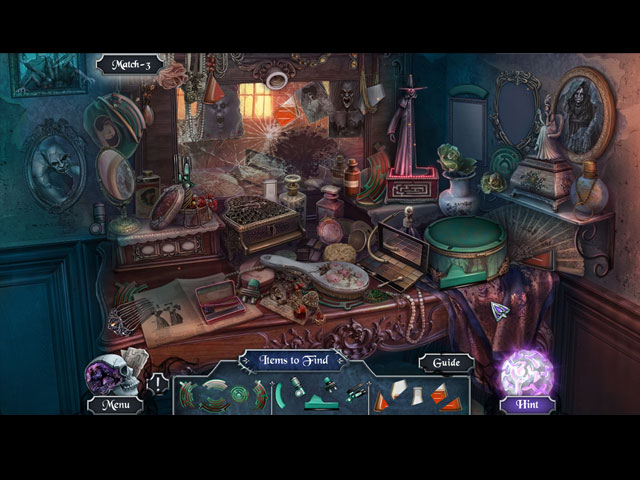 The real hero of Sable Maze: Nightmare Shadows is undoubtedly its production. The visuals are sophisticate with excellent artwork, the perfect blend of colors and atmospheric lighting. The rather quiet soundtracks also work effectively to provide a haunting and mysterious vibe. Daily Magic rarely disappoints with its wonderful sights and sounds!
The main game of Sable Maze: Nightmare Shadows comes in slightly short at three and a half hours, while the bonus chapter provides a solid side-story and adds another 45 minutes to the length. The bonus section of the Collector's Edition includes a strategy guide, wallpapers, developer's diary, concept art, soundtracks, collectibles, and achievements.
Sable Maze: Nightmare Shadows lives up to the usual high standards of Daily Magic Productions and should satisfy any fans of the series.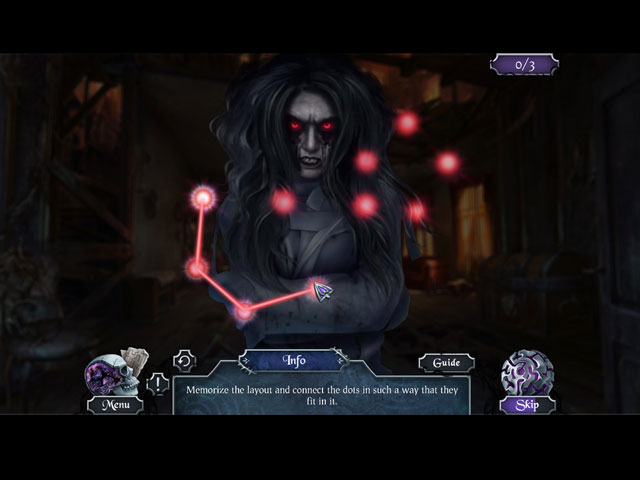 Santa was on his way to a tropical island to iver Christmas gifts when a violent storm knocked him out of the sky. As a demigod with fire magic, you are the only one who can locate Santa and rescue him. However, things might not be as easy as expected when you have to face […]
Following last year's Yuletide Legends: The Brothers Clause, Daily Magic Productions brings back the holiday series with a new installment. Can you the Christmas island and save Santa from the evil force? Screenshots taken by Jan Thomas
Dana and Rick explored an abandoned house on Maple Street when they were just little kids, and their lives were forever changed. Flash forward to today, Dana suddenly collapsed one day after work and in her coma, signaled to you to go back to take care of some unfinished business at that old house. Can […]