INFO
Item Reviewed
Rite of Passage: The Sword and the Fury Collector's Edition
October 7, 2017
RELEASE DATE
September 17, 2017
FEATURES
Widescreen Support
Interactive Jump-Map
Voice Overs
3 Difficulties + Custom Mode
Magic Sword
COLLECTORS EDITION
Exclusive Bonus Chapter
Integrated Strategy Guide
Wallpapers & Concept Art
Soundtracks
Achievements & Collectibles
Characters & Morphing Objects
Replayable Hidden Objects
After 20 years, you received a clue that hints at your missing grandfather's whereabouts. But what could be a happy reunion turns out to be a mission for survival when a group of demon-like creatures called the Nightcrawlers are invading Earth. Rite of Passage: The Sword and the Fury takes you into the world where the evil roams and darkness rules!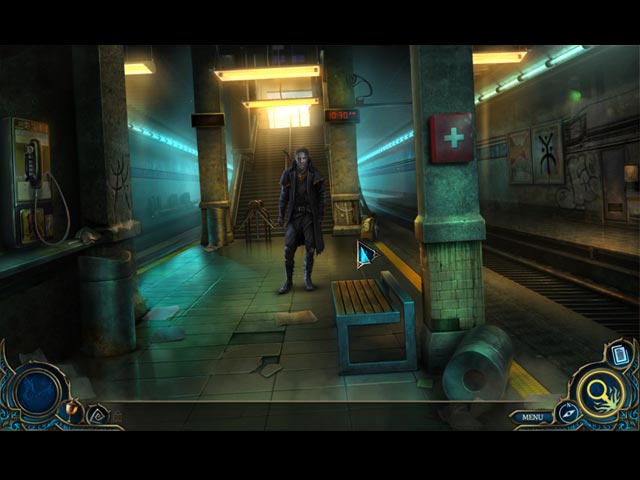 One of the reasons we adored the Rite of Passage series was because of its intriguing storyline. To our disappointment, the storyline in this new sequel is not so interesting. A missing relative? A world invaded by demons? A portal to another dimension? – all of these elements have been used countless times before in HOPA games. Fortunately, the engaging storytelling technique prevents the plot from being a total snooze-fest.
Rite of Passage: The Sword and the Fury sticks to the usual HOPA tropes with its gameplay. The hidden object scenes are nicely-crafted, but lack the level of creativity usually seen in games from Mad Head. The adventure is fairly predictable, although it features the Magic Sword, which activates a nice little puzzle. To our surprise, the puzzles are extremely innovative. Each puzzle is cleverly adapted to integrate with the storyline and offers a satisfying level of challenge.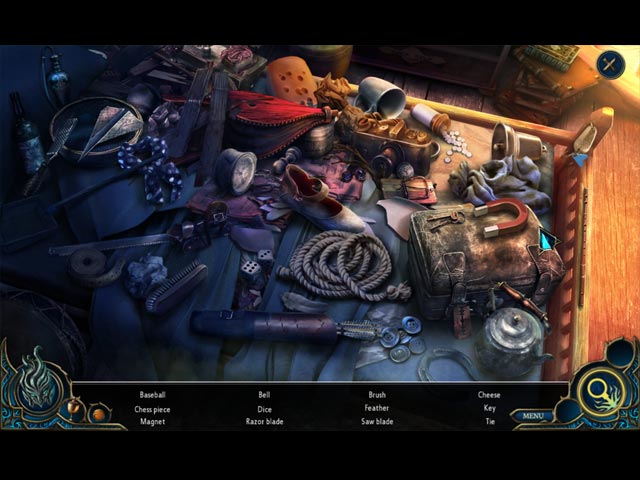 The production team did a great job with the sights and sounds in Rite of Passage: The Sword and the Fury. The visuals balance the fantasy elements and the creepy vibe of the game, while the rather intense soundtracks effectively build up suspense in the game. We just wish the visuals could be a little less cartoonish and more surreal, to emphasize the supernatural/horror theme of the game.
In our opinion, the second half of Rite of Passage: The Sword and the Fury is much more exciting than the first half – so don't judge this game by its demo! The main game took us four enjoyable hours to complete, and the bonus chapter added another 50 minutes. The Collector's Edition also includes features like a strategy guide, wallpapers, soundtracks, characters, replayable hidden object scenes, achievements, collectibles, and morphing objects.
Rite of Passage: The Sword and the Fury suffers from a stale storyline, but thrives with its creative puzzles and solid production.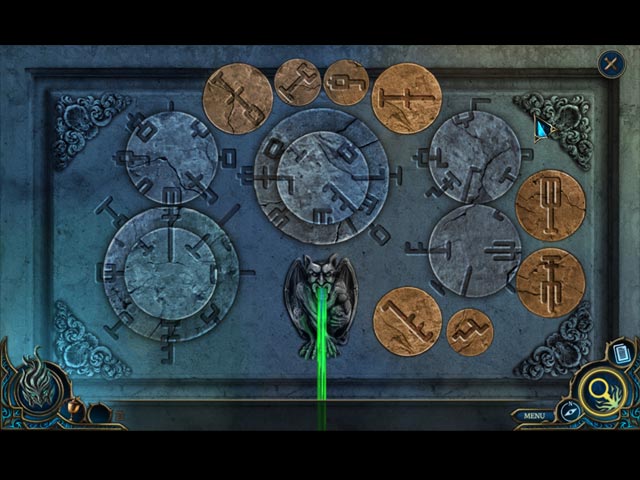 Greedfall, an expansive RPG by the French studio Spiders, offers players lush, opportunity-filled environments that are enhanced by a variety of customization options. Although a Greedfall sequel is in the works, Spiders does not intend to depart from that offering shortly, and the upcoming Steelrising is an action RPG instead, thus it will be […]
We've seen a lot of Daedalic's upcoming stealth adventure game gameplay. We've been waiting for further information about The Lord of the Rings: Gollum since it was ayed to 2022 at the start of 2021. Fortunately, developer Daedalic Entertainment is finally gearing up to iver this game into the hands of J.R.R. Tolkien enthusiasts after […]
Your friend is having trouble in these searching games because her grandma has gone missing, and she believes something bad has happened.To become a true Fairy Godmother, you must travel to various locations in this hidden object game. Various HOPs and mini-games will assist you in immersing yourself in the enchanting story of a fairytale […]