INFO
Item Reviewed
Phantasmat: Insidious Dreams Collector's Edition
October 9, 2017
RELEASE DATE
September 15, 2017
DEVELOPER
Eipix Entertainment
FEATURES
Widescreen Support
Interactive Jump-Map
Voice Overs
3 Difficulties + Custom Mode
Hidden Objects Vs. Match 3
COLLECTORS EDITION
Exclusive Bonus Chapter
Integrated Strategy Guide
Wallpapers & Concept Art
Soundtracks & Cutscenes
Achievements & Collectibles
Morphing Objects & Match 3
Replayable HOs & Puzzles
Souvenir Room
After a terrible car accident, Ashley woke up in a stranger's house with a concussion and an amnesia. During her exploration of the house, she spotted a spirit of a boy with her own eyes. Is her mind playing tricks on her or is the mysterious owner of the house hiding something ominous in this residence?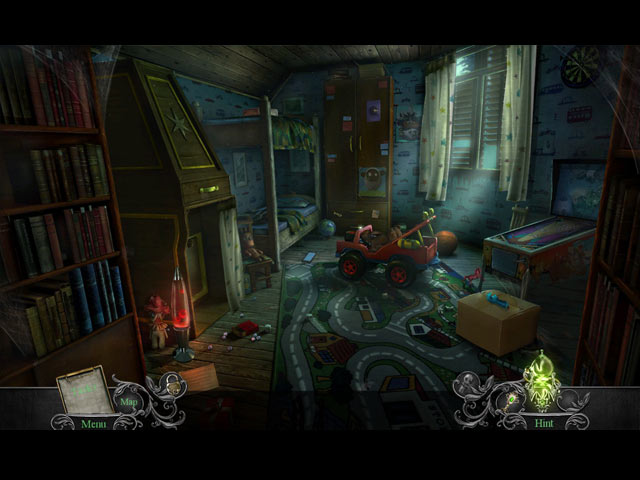 Ever since the original Phantasmat, we have never felt much involved in the plot of a Phantasmat game. This brand-new sequel, however, exceeds our expectations by presenting an extremely engaging plot that makes us feel like we are a part of the game. The game progresses at a heart-racing pace, with just enough twists and turns to keep us interested. The sinister vibe of the game also sets this sequel apart from all the other Phantasmat games; this is real horror, not some dark fantasy shenanigans.
The horror factor of Phantasmat: Insidious Dreams is reinforced by the stellar production. We noticed that Eipix has decided to make the locations in this game as simple as possible; no fancy decorations, ritualistic ornaments, or extravagant sets. This plays to the advantage of the game as it adds to the realism of the environment. Moreover, the animations and the cutscenes have improved tremendously compared to what we have seen before from Eipix. The character's movements are always on-point and do not feel awkward in the slightest.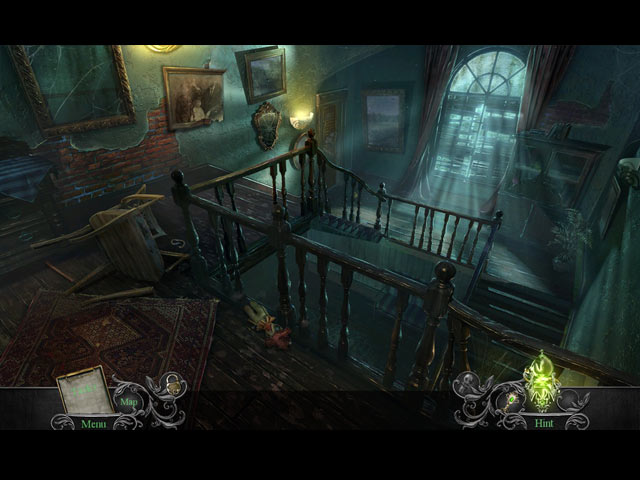 Phantasmat: Insidious Dreams is obviously crafted by the hands of experts, evident through the flawless engineering. Still, the game could have been more innovative by incorporating more storyline into the actual gameplay or by offering an extra feature or two. This is not to say that the game is not entertaining, because it is very much so. The hidden object scenes are often lengthy, but they do not feel tedious at all due to the rich variations and multi-layered development. The puzzles are also quite interesting, providing a great level of challenge even for veteran players like us.
The Collector's Edition of Phantasmat: Insidious Dreams includes a bonus chapter, a strategy guide, wallpapers, videos, concept art, soundtracks, Match 3 games, replayable mini-games, a souvenir room, achievements, collectibles, and morphing objects.
Phantasmat: Insidious Dreams is one thrilling adventure – perhaps, our favorite Phantasmat game since the original.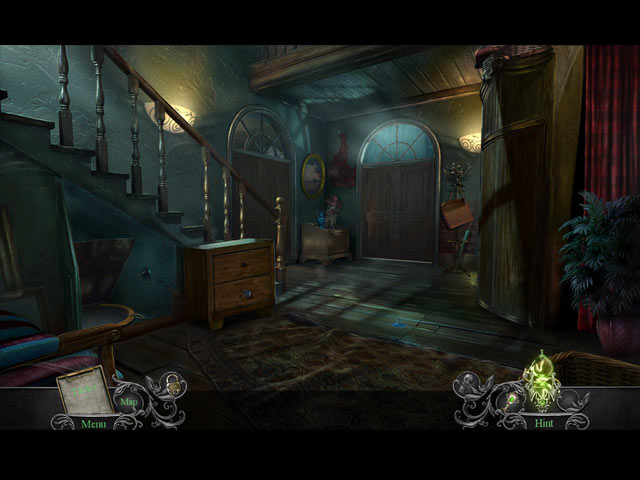 Happy Thanksgiving and get ready for another epic Mystery Case Files adventure! In this twentieth installment of the iconic Hidden Object series from Big Fish Games and Eipix Entertainment, you are tasked to investigate an urgent call from the infamous Manchester Asylum for the mentally insane. A mysterious patient from room 11 suddenly begins drawing a […]
Dreadful Tales: The Space Between was a revelation earlier this year and so, I had high expectations going into this new creepy Hidden Object sequel. In Dreadful Tales: The Fire Within, the legend has it that unnatural, ghostly things happened in the eerily quiet Coldfell Forest. Jill Weaver witnessed this firsthand when her family-bonding time […]
When an inmate at the Manchester Asylum draws a huge crown covering the walls of her cell, you're sent to learn what, if anything, it has to do with your past. But when the inmates escape, there's only one way for you to regain control — find the Black Crown before they do. You'll need […]