INFO
Item Reviewed
Lost Lands: Ice Spell Collector's Edition
October 3, 2017
RELEASE DATE
September 13, 2017
FEATURES
Widescreen Support
Interactive Jump-Map
Voice Overs
3 Difficulties + Custom Mode
Diary
COLLECTORS EDITION
Exclusive Bonus Chapter
Integrated Strategy Guide
Wallpapers & Concept Art
Soundtracks & Cutscenes
Achievements & Collectibles
Replayable Mini-Games
Morphing Objects & Bonus Puzzles
Susan has once again been summoned by the powerful mage Maaron to the Lost Lands. The weather is particularly peculiar this year in the Lost Lands, the brutal winter has arrived way too soon. Help Susan investigate the frozen mountains and find the cause of this sudden change in seasons in Lost Lands: Ice Spell!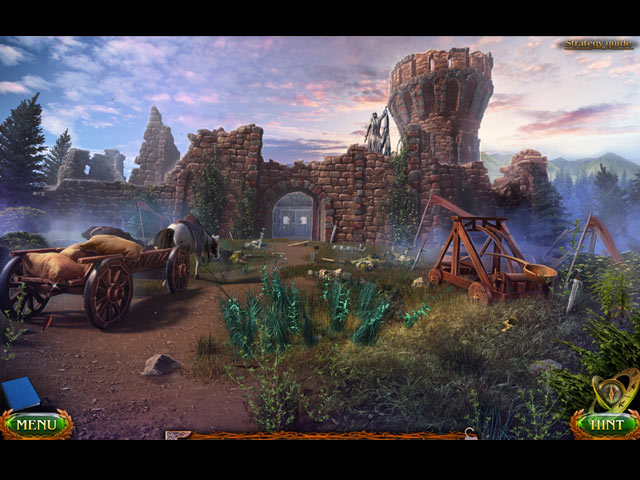 The Lost Lands series is back in full force! We were sucked right into the story by the captivating opening sequence and the familiar faces of the beloved characters. Moreover, the storytelling in Lost Lands: Ice Spell is especially engaging. The story develops at just the right pace and is accompanied by brilliant writing and some impeccable voice-acting.
The visuals in Lost Lands: Ice Spell are so spectacular that it is worth purchasing the Collector's Edition just for the them alone. The detailed artwork is simply stunning to look at and the subtle animations in each scene effectively add to the realism of the experience. To our surprises, we found the cutscenes to be even more breathtaking than the in-game's graphics. Never before in a HOPA game have we seen characters so lifelike and visual effects so wonderfully polished.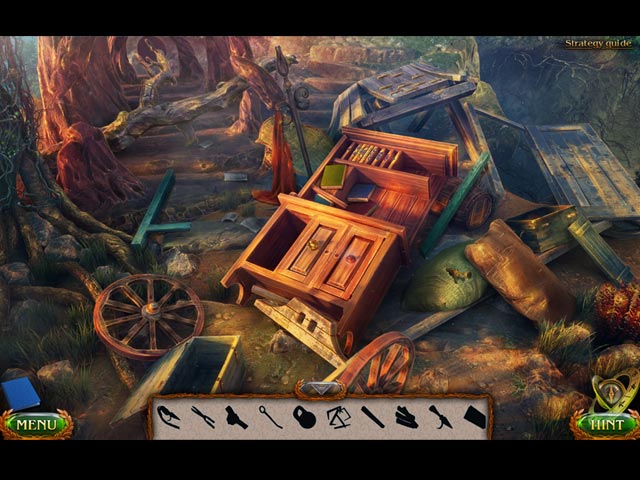 When it comes to the gameplay, Lost Lands: Ice Spell does not disappoint. The adventure part does not go above and beyond to be revolutionary, but the challenge factor is still there. Not all of the tasks are mundane and not all of the solutions are obvious. The hidden object scenes and the puzzles are also reasonably creative and definitely very entertaining.
As an added bonus, the Collector's Edition is packed with extras. The one-hour bonus chapter adds another layer of storyline to the four-hour main game. Other features include a strategy guide, wallpapers, concept art, videos, soundtracks, replayable puzzles, five bonus puzzles, achievements, several sets of collectibles, and morphing objects.
Lost Lands: Ice Spell provides outstanding entertainment value through flawless production, remarkable storytelling, and polished gameplay.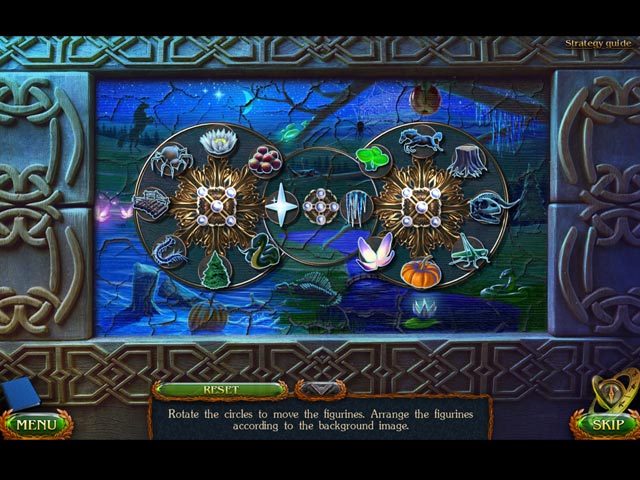 Greedfall, an expansive RPG by the French studio Spiders, offers players lush, opportunity-filled environments that are enhanced by a variety of customization options. Although a Greedfall sequel is in the works, Spiders does not intend to depart from that offering shortly, and the upcoming Steelrising is an action RPG instead, thus it will be […]
We've seen a lot of Daedalic's upcoming stealth adventure game gameplay. We've been waiting for further information about The Lord of the Rings: Gollum since it was ayed to 2022 at the start of 2021. Fortunately, developer Daedalic Entertainment is finally gearing up to iver this game into the hands of J.R.R. Tolkien enthusiasts after […]
Your friend is having trouble in these searching games because her grandma has gone missing, and she believes something bad has happened.To become a true Fairy Godmother, you must travel to various locations in this hidden object game. Various HOPs and mini-games will assist you in immersing yourself in the enchanting story of a fairytale […]