The first Katy and Bob game was released way back in 2012, so long ago that we legitimately thought the series was already discontinued. It is now 2017 and Katy and Bob are back for a safari adventure! Can you help them run a chain of cafes in the local Safari Park?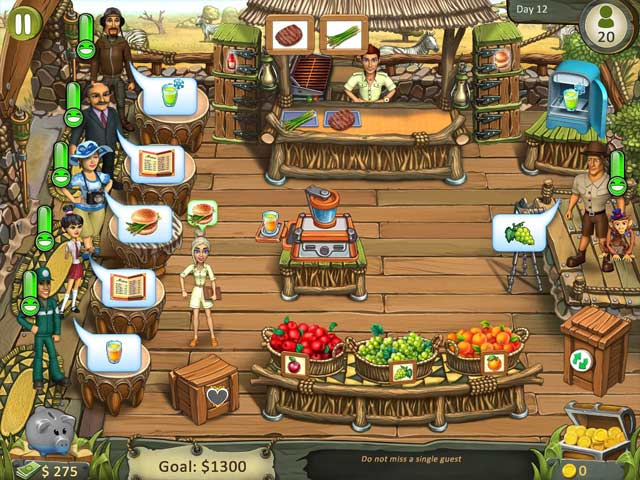 Katy and Bob: Safari Cafe is a traditional point-and-click time management game. Each level has you running around the shop taking orders from customers, fulfilling them, and checking them out for money. The premise of the game is simple and it does not try to venture into unfamiliar territories; every feature of the game has been already done to death by other superior games in the genre. As avid Time Management fans, we found Katy and Bob: Safari Cafe to be disappointingly straightforward and the lack of mode selection also further brings the game down a notch.
The graphics in Katy and Bob: Safari Cafe are not anything to write home about. They are decent enough, but the artwork style and the color palette are incredibly outdated. For a game that took five years to develop, we expected something grander than this. On the other hand, the safari-themed soundtracks are quite charming and the sound effects are pretty much on-point.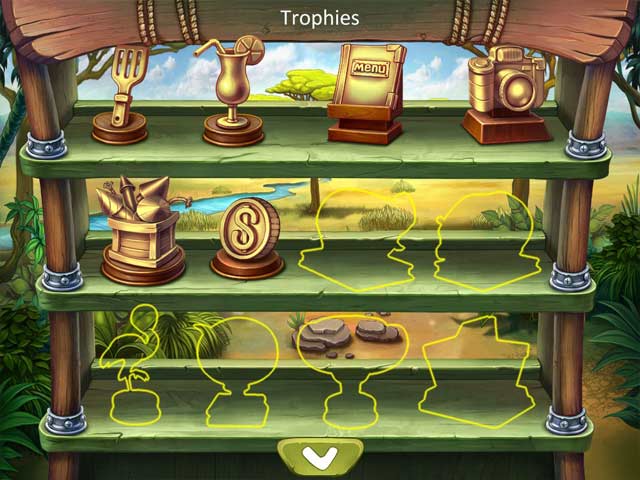 Katy and Bob: Safari Cafe includes 60 levels that spanned across three different locations. The game also contains a standard upgrades shop and an antique shop, which allows you to buy skills upgrades with coins you earned from completing challenges. As a Collector's Edition, the game comes with wallpapers, soundtracks, and achievements. With no bonus levels or any other substantial extra features, the Collector's Edition tag is totally unnecessary.
There are no major flaws concerning Katy and Bob: Safari Cafe – it is just a mundane, been-there-done-that type of game.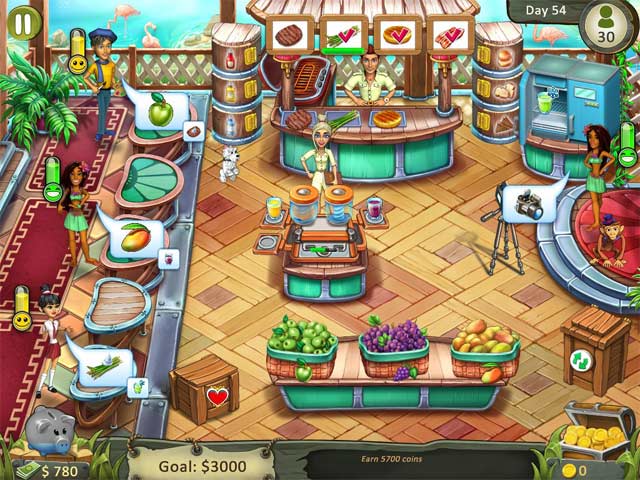 After years of research, Doctor Terrible has finally created a time machine that to him back to the Jurassic era. As a fellow scientist and a former friend, Brian has to find a way to stop Doctor Terrible from installing modern devices in the ages of the dinosaurs and put the whole universe time into […]
Apart from frequent developers like Boomzap or Elephant Games, Big Fish Games seems to be encouraging other developers to develop Free-to-Play Hidden Objects as well. And as F2P HOGs crowded the market, it is getting difficult for the developers to differentiate their games from the others which is what Mystic Saga probably fails to […]