INFO
Item Reviewed
Haunted Hotel XV: The Evil Inside Collector's Edition
October 24, 2017
RELEASE DATE
October 1, 2017
FEATURES
Widescreen Support
Interactive Jump-Map
Voice Overs
3 Difficulties + Custom Mode
P.A.T.R.I.C.K.
COLLECTORS EDITION
Exclusive Bonus Chapter
Integrated Strategy Guide
Wallpapers & Concept Art
Screensavers & Soundtracks
Replayable HOs & Puzzles
Achievements & Collectibles
Secret Room & Morphing Objects
As an expert in the paranormal field, you have been invited by the top-ranked TV show "The Ghost Seekers" to join them on their investigation at the Alexander Valentine hotel. However, you arrived at the hotel to find that the crew has gone missing. Are you ready for another terrifying adventure in this fifteenth edition of Haunted Hotel?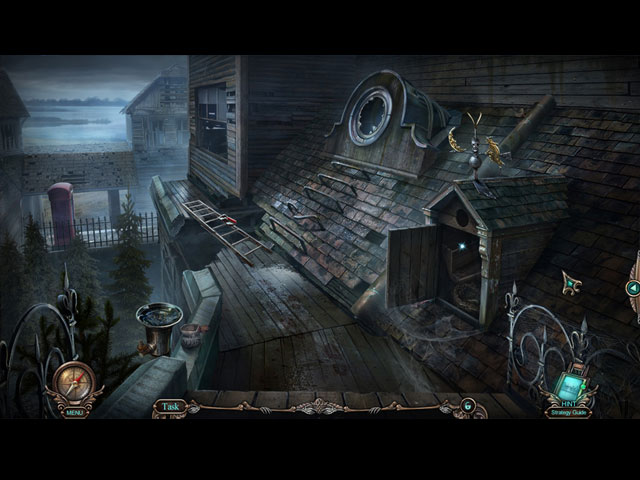 First of all, Haunted Hotel XV: The Evil Inside is one real creepy game. The storyline might not be anything groundbreaking, but the haunting atmosphere captivates us from beginning to end. The game focuses less on random jump scares and more on subtle, but extremely effective, nods toward something sinister. We also enjoyed how the storyline slowly, but strategically, unravels.
The creepy atmosphere was brought about by the top-notch production. The visuals are incredibly detailed and the muted colors add to the appropriate gloominess to the environment. Elephant Games also continues to deliver stellar cutscenes and animations, no disappointment here. Additionally, the suspenseful background music also takes the spooky factor to a whole new level.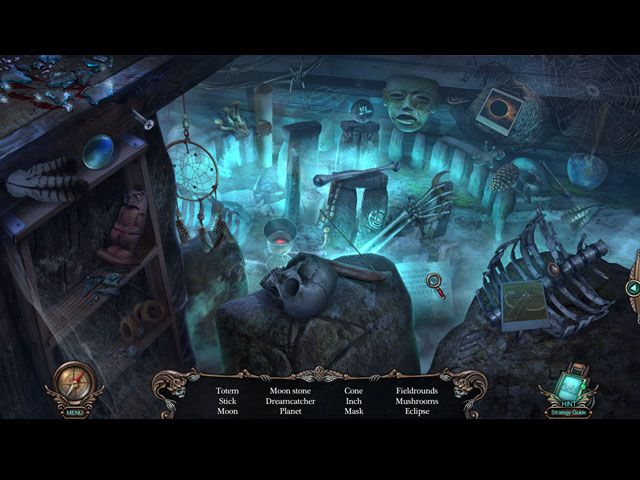 For the most part, the gameplay of Haunted Hotel XV: The Evil Inside is standard. The adventure portion is neither too simple nor frustratingly difficult, the hidden object scenes are satisfyingly challenging, and the puzzles offer a nice mixture between some traditional styles and a few creative ones. The game also includes a gimmicky gadget called P.A.T.R.I.C.K (which stands for Paranormal Activity Tracker & Interactive Computing Kernel). The device allows you to spot traces of paranormal activity and reveal hidden locations – it is a pain to use and unnecessarily time-consuming.
Haunted Hotel XV: The Evil Inside falls on the short side when it comes to the length. The main game took us just a little over three hours to complete, and the bonus chapter only added another 40 minutes. However, the packed bonus section might justifies its Collector's Edition price tag; a strategy guide, wallpapers, concept art, soundtracks, screensavers, replayable hidden objects, replayable puzzles, a secret room, achievements, collectibles, and morphing objects.
If you are a sucker for a creepy game that is both well-made and visually-impressive, Haunted Hotel XV: The Evil Inside is well worth a purchase.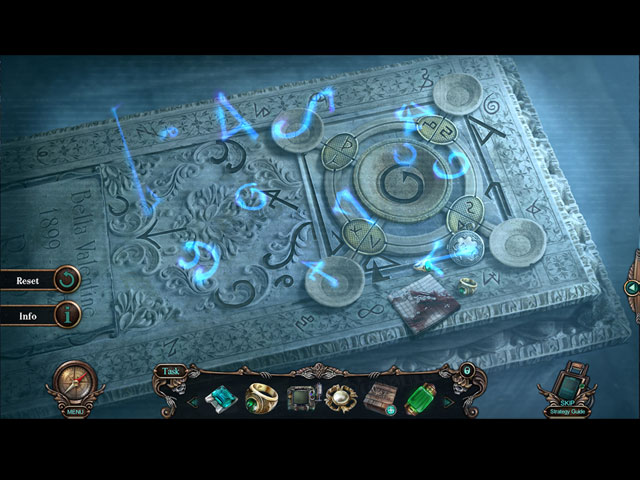 Christmas Stories- The Christmas Tree Forest will engage you in the unforgettable world of Haunted Hotel and put your skills to the test in thrilling hidden-object puzzles, fascinating locations, and uncovering the hotel's mystery that is robbing people of their years of life before it's too late. Will you be able to solve the puzzles […]
Solve challenging riddles, travel to odd locations, and uncover the secrets of the magical Halloween animals. Will you be able to solve Halloween Stories: The Neglected Dead's puzzles? You have a fantastic opportunity to learn about the surprises that the three world locations have in store for you. Neglected, a great puzzle adventure game from […]
In this detective adventure game from Elephant Games LLC, which was released on March 4, 2021, you can hunt for hidden things and solve puzzles and brain teasers.Your mission is to find unusual stuff in order to halt the murder. Can you solve the "Strange Investigations: Becoming" criminal case? Explore crime scenes, stop the perpetrator, […]