INFO
Item Reviewed
Halloween Stories: Invitation Collector's Edition
October 30, 2017
RELEASE DATE
October 13, 2017
FEATURES
Widescreen Support
Interactive Jump-Map
Voice Overs
3 Difficulties + Custom Mode
COLLECTORS EDITION
Exclusive Bonus Chapter
Integrated Strategy Guide
Wallpapers
Soundtracks & Concept Art
Achievements & Collectibles
Morphing Objects & Secret Room
Jane and her friend Joe have been invited to the coolest Halloween party of the year! However, Jane's night out turns into a real-life horror show when she is trapped inside the mansion with creepy strangers threatening to kill her. Can Jane and Joe escape from the haunted mansion before the insane cult gets to them?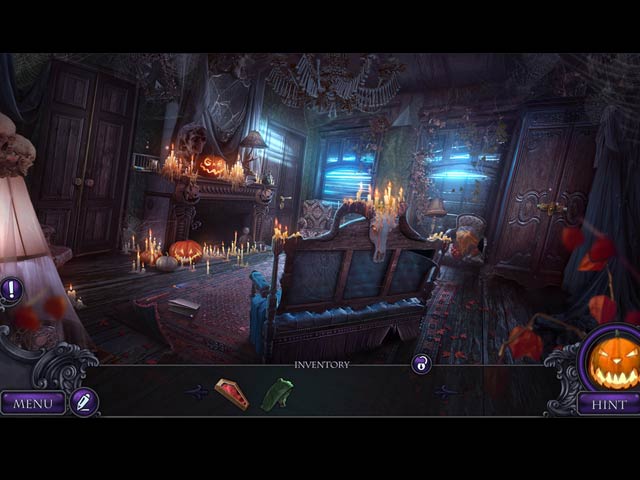 After the year-to-year success of the Christmas Stories series, Elephant Games is now ready for more holiday-themed series. Halloween Stories: Invitation is the first game in what will most likely become an annual event and it shows great potential. The storyline is entertaining and the slight campy feel distinguishes it from all the other haunted house games out there. We also love the classic jump-scares and satanic-looking puppets that appear throughout the game.
When it comes to sights and sounds, Elephant Games always delivers. The visuals in Halloween Stories: Invitation are stunning to say the least. All the scenes are packed with fascinating elements, Halloween-themed ornaments, and as previously mentioned, a campy aesthetic. In addition, the soundtracks are equally-amazing. The haunting melodies combined with the dramatic sound effects provide the necessary spooky vibe to the game.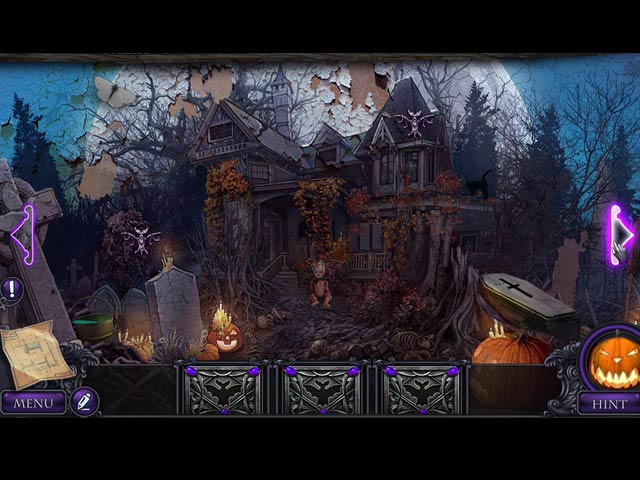 Unfortunately, Halloween Stories: Invitation is not all-around excellent. While the gameplay is well-executed and every aspect functions smoothly, the lack of challenge makes it slightly juvenile. The hidden object scenes and the puzzles are far from memorable, with most of them being either too easy or too mundane.
Halloween Stories: Invitation also disappoints it terms of the length of the game. The main game took us under three hours to complete and the bonus chapter came in short at 35 minutes. The Collector's Edition section is fairly standard, containing a strategy guide, wallpapers, concept art, soundtracks, achievements, collectibles, morphing objects, and a secret room.
With only one game in, we feel like the Halloween Stories series has already found its identity. Although in order for the sequels to be even more successful, the developer will need to address the lackluster gameplay and up the level of challenge.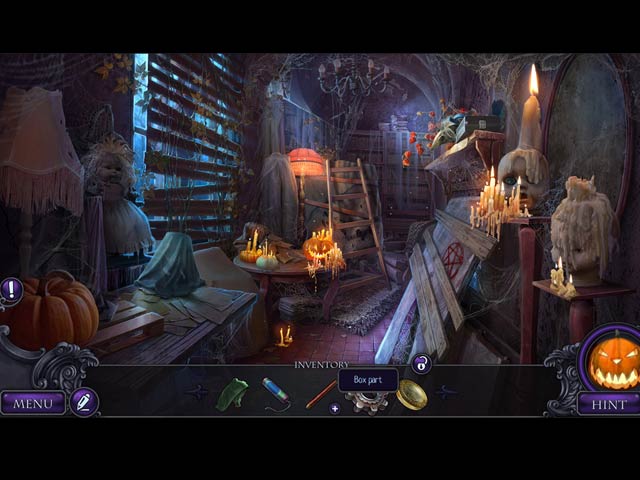 Christmas Stories- The Christmas Tree Forest will engage you in the unforgettable world of Haunted Hotel and put your skills to the test in thrilling hidden-object puzzles, fascinating locations, and uncovering the hotel's mystery that is robbing people of their years of life before it's too late. Will you be able to solve the puzzles […]
Solve challenging riddles, travel to odd locations, and uncover the secrets of the magical Halloween animals. Will you be able to solve Halloween Stories: The Neglected Dead's puzzles? You have a fantastic opportunity to learn about the surprises that the three world locations have in store for you. Neglected, a great puzzle adventure game from […]
In this detective adventure game from Elephant Games LLC, which was released on March 4, 2021, you can hunt for hidden things and solve puzzles and brain teasers.Your mission is to find unusual stuff in order to halt the murder. Can you solve the "Strange Investigations: Becoming" criminal case? Explore crime scenes, stop the perpetrator, […]