INFO
Item Reviewed
Grim Facade: A Deadly Dowry Collector's Edition
October 16, 2017
RELEASE DATE
September 24, 2017
DEVELOPER
AMAX Interactive
FEATURES
Widescreen Support
Interactive Jump-Map
Voice Overs
3 Difficulties + Custom Mode
Memory Fragment Detector
COLLECTORS EDITION
Exclusive Bonus Chapter
Integrated Strategy Guide
Wallpapers & Screensavers
Soundtracks & Cutscenes
Concept Art
Achievements & Collectibles
Replayable HOs & Puzzles
A ghost bride has gone on a killing rampage at the town of Anzio. Can you save the next victim before the vengeful spirit gets to him? Grim Facade: A Deadly Dowry takes the classic series back to another era with a new murder mystery with a Gothic twang.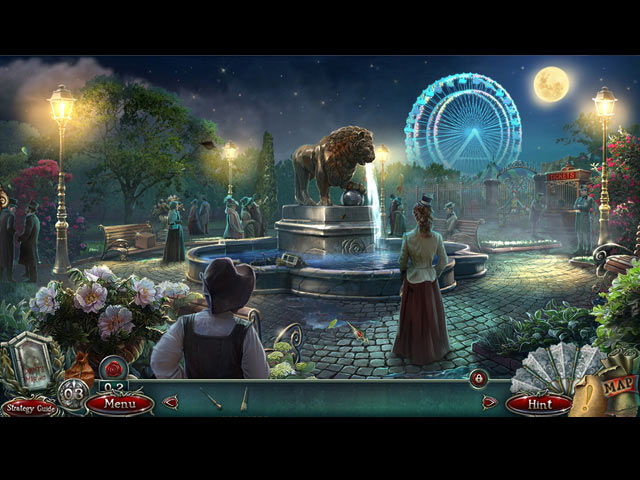 Grim Facade used to be a fantastic series, delivering a stellar sequel after another. It is unfortunate that the series has lost its magic in the recent years, and it definitely has not managed to gain that back with this latest installment. The storyline in Grim Facade: A Deadly Dowry could have been much more interesting, if it was delivered through a more unconventional storytelling technique. As it is now, the game lost our interests one chapter in, mostly due to predictable story development and forgettable characters.
The gameplay in Grim Facade: A Deadly Dowry is disappointingly standard. The adventure part is as straightforward as can be, and the addition of a memory fragment device fails to generate more excitement. The hidden object scenes are average at best and the puzzles are often illogical and boring.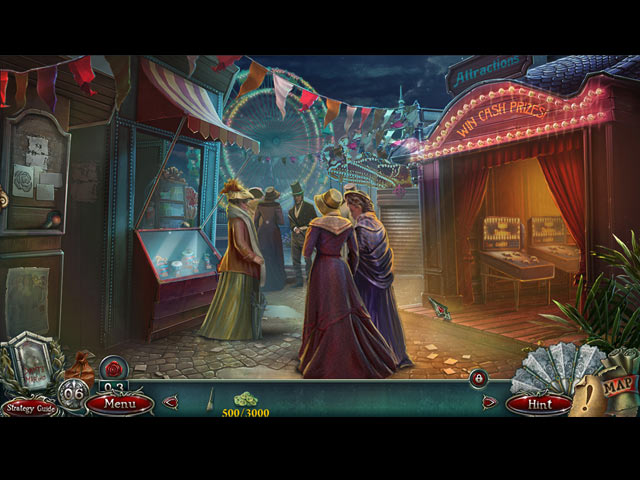 Luckily, AMAX Interactive sticks to its high standards when it comes to the production. The graphics are appropriately gloomy in tone, are wonderfully drawn and painted, and the artwork itself contains some fascinating elements. We also appreciate the improved in-game animations; all the characters move flawlessly and the visual effects are amazingly executed. As for the audio, we found the voice-overs to be a little stiff. On the other hand, the soundtracks are very fitting and escalate in intensity when needed.
Grim Facade: A Deadly Dowry has a standard length for a HOPA. The game came in at roughly the four hour mark and the bonus chapter clocked in at one hour. The Collector's Edition includes a strategy guide, wallpapers, screensavers, concept art, soundtracks, achievements, videos, collectibles, replayable hidden object scenes, and replayable mini-games.
Grim Facade: A Deadly Dowry is your typical paranormal mystery game. It doesn't even try to stand out from the crowd, which is why it's as dull and unexciting as it is.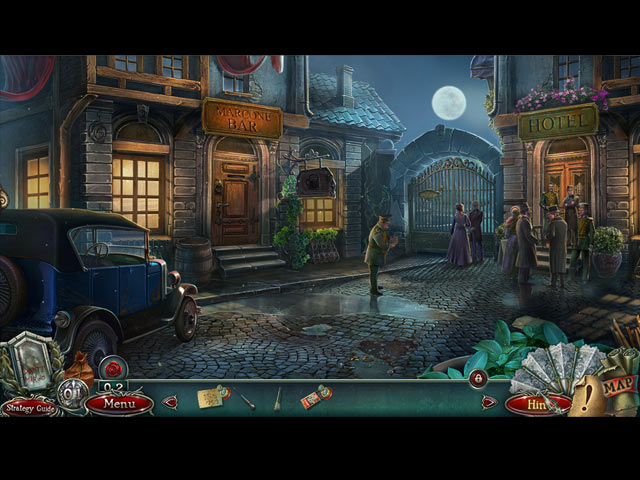 Can you believe that the Dark Tales series has already come to its eighteenth installment? In The Devil in the Belfry, you arrive in a town where evil lurks in every corner. Each night, someone is murdered at the 13th chime of the bell tower., but no one has ever seen the bell itself. Can […]
AMAX Interactive returned with their second crossover adventure – Worlds Align: Deadly Dream. After the Puppet Master, the Cardinal, and Detective Dupin worked together in Worlds Align: Beginning, their paths crossed yet again and this time the threat is even greater than before. Can you join forces with Watchers of the Game Worlds and stop […]
When you received an urgent message from your university professor, you knew that something bad had happened! Travel back to your university and join forces with the professor's assistant, Natasha to rescue the professor from his mechanical kidnappers. As his star student, can you live up to your potential in PuppetShow: Fatal Mistake? The PuppetShow […]