INFO
Item Reviewed
Fear For Sale: The Curse of Whitefall Collector's Edition
October 28, 2017
RELEASE DATE
October 8, 2017
FEATURES
Widescreen Support
Interactive Jump-Map
Voice Overs
Hidden Objects Vs. Jigsaw
3 Difficulties + Custom Mode
Diary
COLLECTORS EDITION
Exclusive Bonus Chapter
Integrated Strategy Guide
Wallpapers & Screensavers
Soundtracks & Concept Art
Achievements & Collectibles
Morphing Objects
Emma Roberts, a renowned journalist from Fear For Sale magazine, was asked to investigate ghost sightings at a construction site for a new hotel in Whitefall, Alaska. She quickly learns that these spirits are all somehow connected to the great Whitefall fire in 1912. Can you keep history from repeating itself and save yourself in time?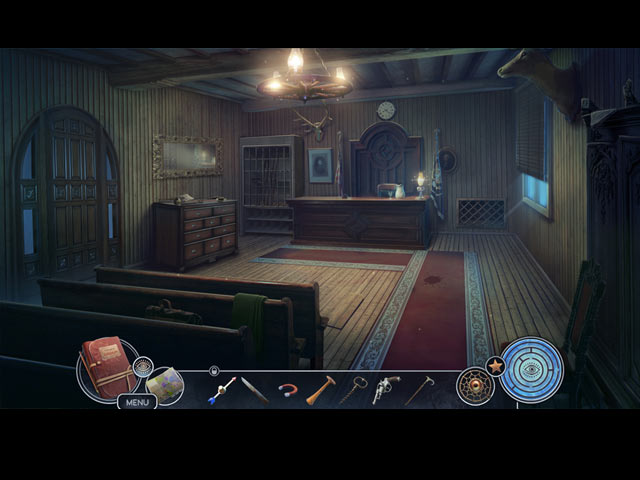 Although the storyline in this latest Fear For Sale game revolves around ghosts and spirits once again, we actually found it to be quite interesting. The time-travel aspect of the game works to keep things fresh, despite the rather straightforward storyline. Each character in the game also embodies distinct personalities, which is showcased through the excellent character animations and voice-overs.
While most Fear For Sale games rely heavily on fantasy elements and extravagant special effects, The Curse of Whitefall is unexpectedly realistic. All of the scenes in in the game are extremely well-crafted and the gloomy mood of the visuals is appropriate for the game. However, Fear For Sale: The Curse of Whitefall could really use some extra creepy factors. As it is now, the "fear" element in the title is nowhere to be found.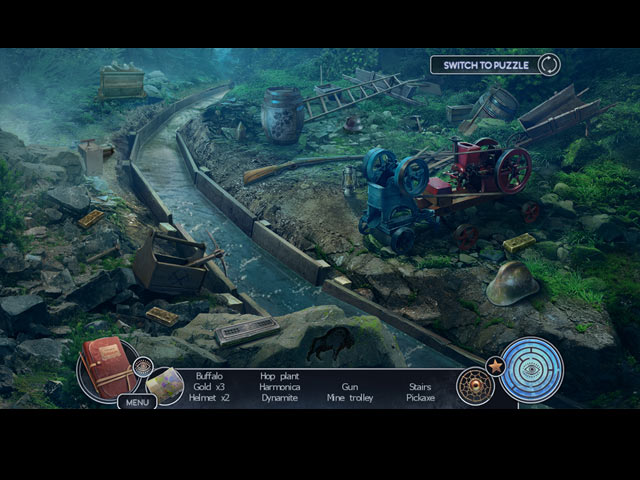 Fear For Sale: The Curse of Whitefall is by no means, a groundbreaking game. The game resorts to the traditional HOPA style, with nothing particularly innovative. The adventure portion of the game is entertaining alright, but lacks the much-needed challenge and creativity. The hidden object scenes are simple and easy, they also give you the option to play jigsaw puzzles instead. At the same time, the puzzles are slightly disappointing, especially since the developer could have done more with the puzzles given such a fascinating storyline.
As for the length, Fear For Sale: The Curse of Whitefall does not stray far from the standard HOPA length of around four hours. The bonus chapter is decent and it is just as enjoyable as the main game. Other extras include a strategy guide, wallpapers, concept art, soundtracks, screensavers, achievements, morphing objects, and collectibles.
Fear For Sale: The Curse of Whitefall is too mundane to be memorable, although its flaws are not significant enough for it to be considered a lackluster sequel.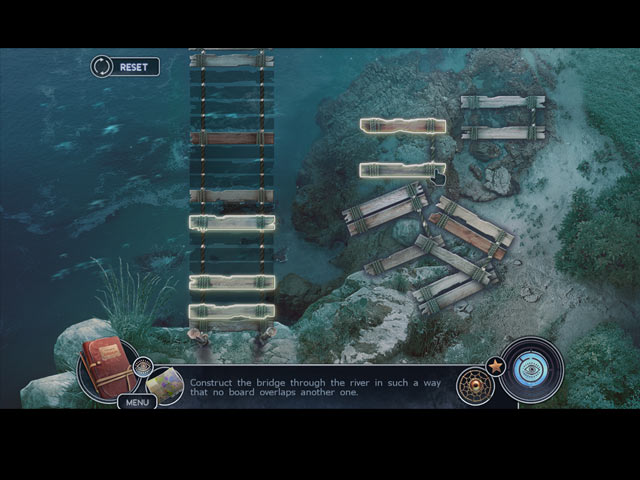 Witches' Legacy continues the successful franchise with its twelfth installment, Secret Enemy. Not long after the Ancient Once was resurrected in the previous game, evil monsters have kicked off their attack on the Earth. But these foul creatures are not the power witch's only foe, as the Witch Hunters are also out tracking down witches […]
Earth is currently swarmed with monsters and evil entities when the Witch Hunters decided to take advantage of this opportunity and attack the witches. Can you keep the Earth as well as your own coven safe from these external forces? Screenshots taken by Jan Thomas
It was the night right after the ceremony in which Fear For Sale magazine won an award and you just arrived home when you got an urgent call from your boss – creepy dolls are attacking the Fear For Sale headquarter! As a skilled investigative journalist, do you have what it takes to solve yet […]