INFO
Item Reviewed
Enchanted Kingdom: A Stranger's Venom Collector's Edition
October 21, 2017
RELEASE DATE
September 29, 2017
FEATURES
Widescreen Support
Interactive Jump-Map
Voice Overs
Hidden Objects Vs. Match 3
3 Difficulties + Custom Mode
Healer's Kit and Diagnostic Lens
COLLECTORS EDITION
Exclusive Bonus Chapter
Integrated Strategy Guide
Wallpapers & Concept Art
Morphing Objects & Soundtracks
Achievements & Collectibles
Replayable HOs & Puzzles
Medico Imperium Laboratory
Years ago, Clarissa Stark was accused of practicing dark magic and was banished from the Imperium Dance Theater troupe. With her anger bottled up inside, Clarissa is now back for her sweet revenge. Can you, the revered healer, save the theater from Clarissa's terrifying wrath?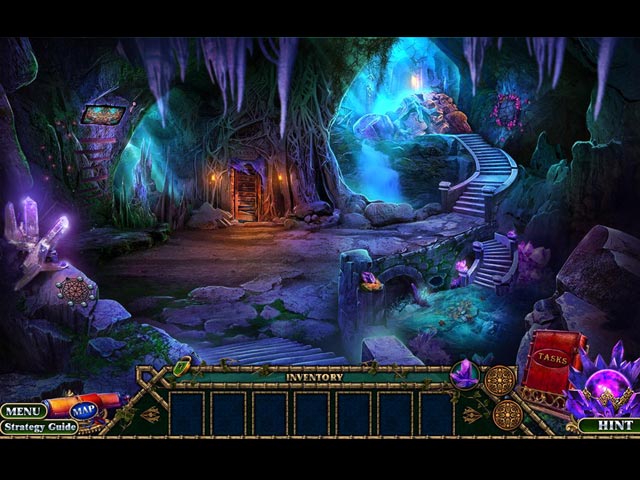 Enchanted Kingdom: A Stranger's Venom is yet another fantasy game with a female villain who is an expert in dark magic. While the storyline is certainly not the most original, it is fascinatingly told through a series of great-looking cutscenes and well-written dialogs. However, there is no denying that Enchanted Kingdom: A Stranger's Venom is lacking in logic. Parts of thr story development are simply illogical and inventory items are often placed at almost random locations.
Apart from that one major flaw, Enchanted Kingdom: A Stranger's Venom is actually a stellar game. The gameplay is puzzle-intensive and lucky for us, most of the puzzles come with two difficulty modes. They might not be the most creative we have ever seen, but they are well-integrated into the storyline and are at least very entertaining to solve. As for the hidden object scenes, the challenge level is just right and the execution is on-point as well. In addition to the typical gameplay, Enchanted Kingdom: A Stranger's Venom also includes two extra features; a diagnosis lens and a healer kit. Both of these features are not groundbreaking in the slightest, but work effectively in the context of this game.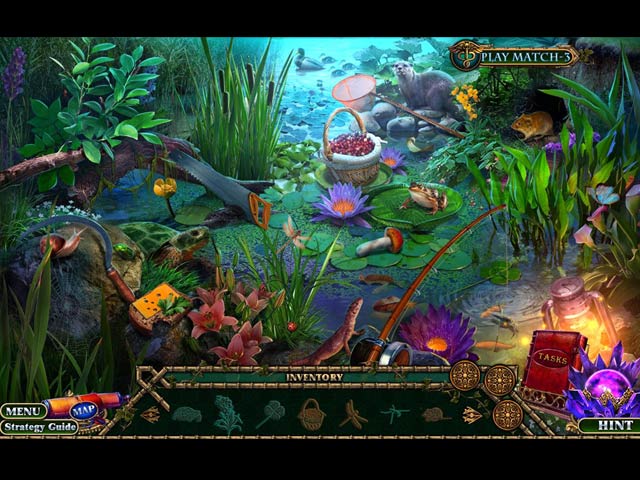 Furthermore, Enchanted Kingdom: A Stranger's Venom also excels in the graphics department. The visuals are gorgeous, with excellent color choices and special effects to polish the detailed artwork. The audio is equally captivating. The background music is appropriate for sinister vibe of the game, and the voice-overs provide some emotional context to the characters.
We completed the main game of Enchanted Kingdom: A Stranger's Venom in a little under four hours, and the bonus chapter in 45 minutes. Considering the quality of this game, we recommend the Collector's Edition which includes a bonus chapter, concept art, wallpapers, achievements, collectibles, morphing objects, soundtracks, replayable hidden object scenes, replayable puzzles, and the Medico Imperium Laboratory.
If you can get pass the predictable and illogical story, Enchanted Kingdom: A Stranger's Venom is a pretty great fantasy offering.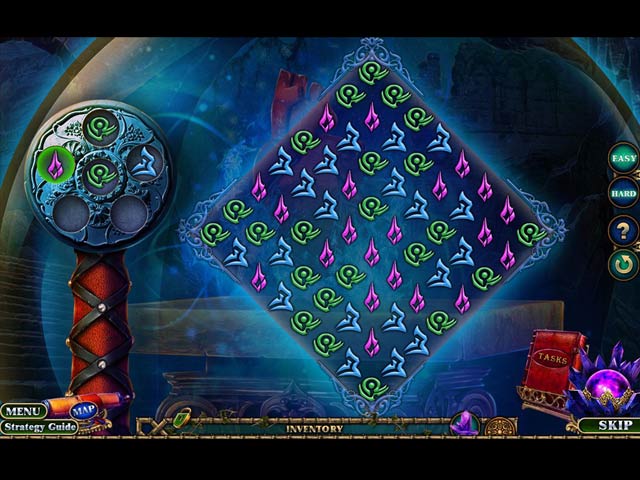 A Halloween family reunion at a festive fairground sounded like a fun night out to you, until you arrived to find something sinister lurking in the background! Halloween Chronicles: Cursed Family is an upcoming hidden object adventure sequel to the best-selling Halloween Chronicles: Monsters Among Us and Halloween Chronicles: Evil Behind a Mask. Screenshots by […]
Transylvania awaits you in this new Dark Romance game! Join Gabriel Dracula and his fiancé in the Carpathian Mountains as Gabriel's vampire blood slowly unravels. Stop the evil vampire Tamash from unleashing his power over Gabriel and turn the handsome young man into a corrupted vampire in Dark Romance: Vampire Origins. This marks the second […]
Domini Games proudly presents a new fairy tale adventure in Fairy Godmother Stories: Little Red Riding Hood. When the Little Red Riding Hood went missing, her grandmother reached out to the Fairy Godmother detective for help. Begin your Fairy Godmother Stories adventure with Cinderella and Dark Deal! Screenshots by Jan Thomas.