INFO
Item Reviewed
Moai V: New Generation Collector's Edition
September 8, 2017
RELEASE DATE
August 23, 2017
DEVELOPER
Alawar Entertainment
Toyman Interactive
FEATURES
Widescreen Support
Untimed Mode
Power-Ups
Backpack
COLLECTORS EDITION
EXCLUSIVE Bonus Levels
Integrated Strategy Guide
Wallpapers
Soundtracks
Character Biographies
Achievements
Moai V: New Generation is the latest installment in the long line of resource-management games. Moai has always been one of those series that we thought had the potential to be incredibly successful, but never quite got there. Well, New Generation begins a new era of Moai, one that is even more promising than ever before.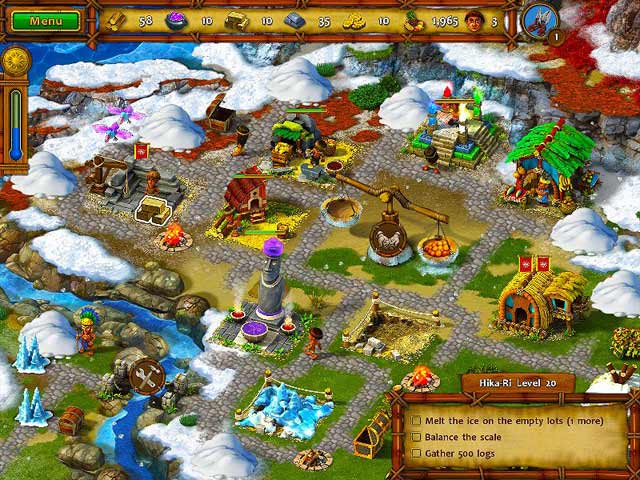 The first thing we noticed about Moai V: New Generation (apart from the gorgeous visuals, of course) is how challenging the game is. The game does not waste time with any complete tutorial or introduction and jumps right into full-fledged levels. Even on the first few levels, we were surprised at how challenging they were. Achieving the Gold medal on each level is no easy feat, you have to carefully plan your moves and strategize your actions. Players who feel a little overwhelmed by all these actions can switch to the Relaxed Mode with no timer.
Gameplay wise, Moai V: New Generation does break any new grounds, but still feels very polished. The game features a variety of resource types, some new and some not. As usual, there are tons of blocked paths, stations to repair, and trading posts run by greedy beings for exchanging resources. One feature that adds to the level of enjoyment in New Generation is the Backpack function, the ability to buy, equip, and change your character's power-ups and special abilities.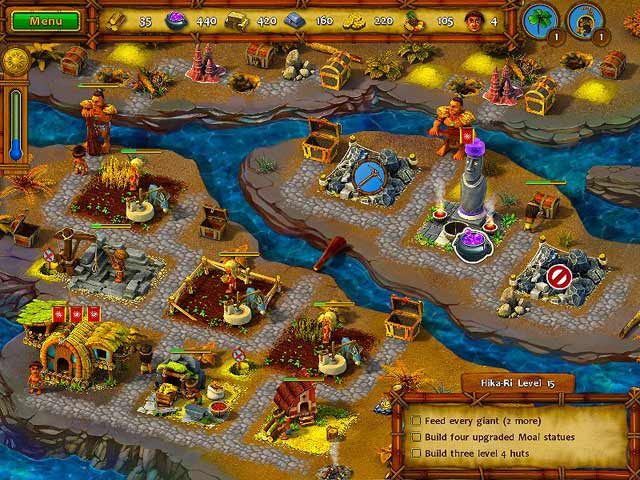 As mentioned, the visuals in Moai V: New Generation are some of the best in the genre. The characters are multi-dimensional and perfectly-animated. The bold colors and the fancy special effects are just enough to spice up the game without overshadowing the actual gameplay.
Moai V: New Generation is offered as a Collector's Edition, which includes bonus levels, a strategy guide, wallpapers, character biographies, soundtracks, and achievements.
Moai V: New Generation is a sophisticated, satisfyingly complex, and stunning-looking resource-management game – one that fans of the genre should not miss.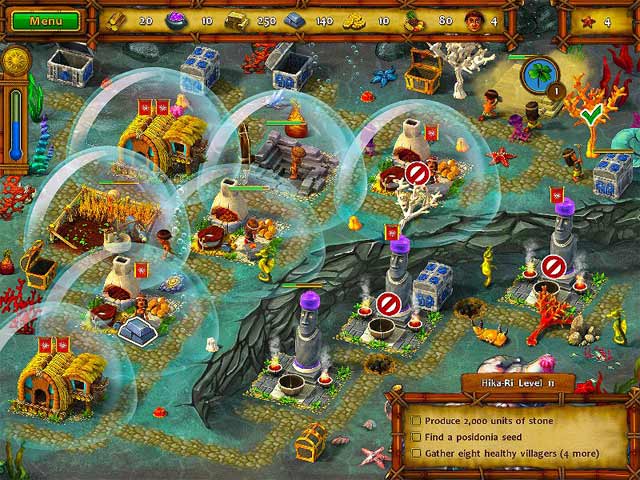 Over the years, the New Yankee series has gained quite a reputation among Time Management fans and built itself a loyal group of players. In this ninth installment, the series still has many tricks up its sleeves. When an evil spell bo plans to defeat the King and Queen and conquer Camelot, it is up […]
Claire always aspires to be a famous master chef, and her dream has a chance of becoming true this time. Join Claire on her cross-country adventure as she opens food trucks, serving icious dishes to the masses. Can you help her survive the chaos of running restaurants in Claire's Cruisin' Cafe? Is 2020 the resurgence […]
Join Ashley and Scott as they co their way across cuisines with the dream of launching their own successful eatery. GameOn Production presents a brand-new Time Management game sets in the world of food and icacy! Baking Bustle joins GameOn Production's growing portfolio of Time Management games, which consists of quality hits like Rescue Team […]