INFO
Item Reviewed
Midnight Calling: Wise Dragon Collector's Edition
September 1, 2017
RELEASE DATE
August 18, 2017
FEATURES
Widescreen Support
Interactive Jump-Map
Voice Overs
3 Difficulties + Custom Mode
Raccoon Helper
COLLECTORS EDITION
Exclusive Bonus Chapter
Integrated Strategy Guide
Wallpapers & Concept Art
Soundtracks & Secret Room
Achievements & Collectibles
Secret Room & Morphing Objects
Diana is a young apprentice when she receives a letter from your father asking you to return to your hometown to help him with his groundbreaking discovery. Once she arrives at her hometown, however, she discovers the town up in flames and its citizens scattered. Help Diana find the Wise Dragon, rescue your father, and put a stop to all this madness!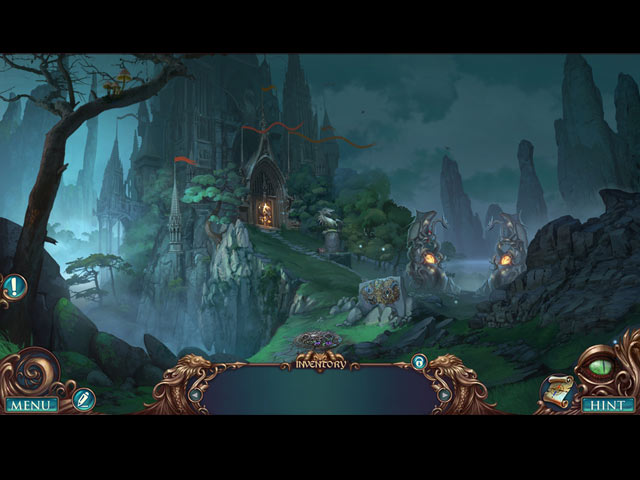 Despite the cliché storyline, Midnight Calling: Wise Dragon feels like a breath of fresh air. For once, Big Fish offers a fantasy adventure without sinister undertones. Yes, the main plot of the game is to stop a villain's evil plan. Still, the game steers away from spirits, ghosts, and horror elements and includes imaginative creatures like dragons, fairies, and other mythical characters.
It also helps that the visuals in Midnight Calling: Wise Dragon are spectacular. The artwork is incredibly detailed and brightly painted with such grace and sophistication. The characters can seem a little cartoonish, but they fit well with the overall art direction of the game so that they do not feel out of place. In addition, the game is accompanied with beautifully-composed soundtracks and some enchanting sound effects.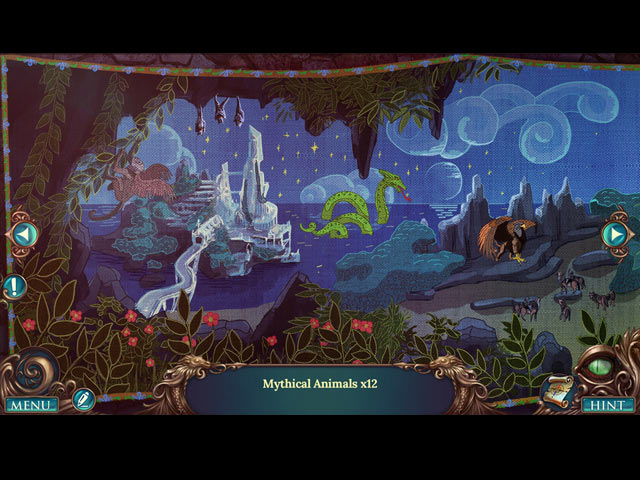 Gameplay wise, Midnight Calling: Wise Dragon is not as strong. The gameplay features countless emblems, keys and artifacts, all of which have predictable functions. The hidden object scenes attempt at being innovative, but never quite get there. Moreover, our Raccoon helper is cute and all, but can sometimes be gimmicky and annoying. Fortunately, the puzzles are more complex – otherwise, this might have been one of the easiest HOPAs we have played as of late.
We blasted through the whole duration of Midnight Calling: Wise Dragon without once resorting to the Hint button or the strategy guide, and that only took us three hours. Regardless of its relatively short length, the Collector's Edition is packed with extras; a bonus chapter, a strategy guide, wallpapers, concept art, soundtracks, a secret room, achievements, collectibles, and morphing objects.
The breathtaking production makes up for the lack of challenge in Midnight Calling: Wise Dragon.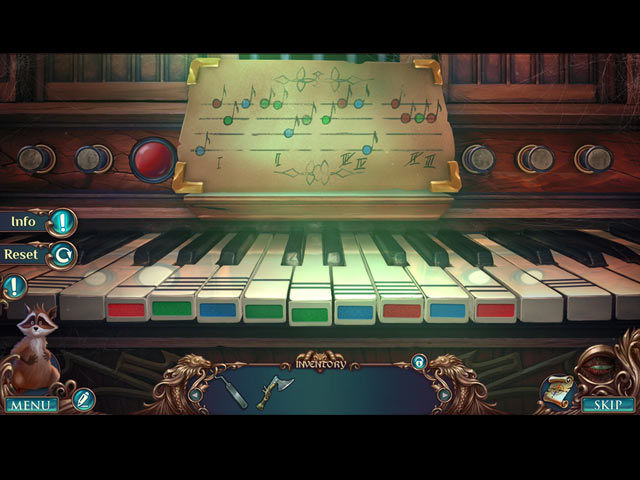 Christmas Stories- The Christmas Tree Forest will engage you in the unforgettable world of Haunted Hotel and put your skills to the test in thrilling hidden-object puzzles, fascinating locations, and uncovering the hotel's mystery that is robbing people of their years of life before it's too late. Will you be able to solve the puzzles […]
Solve challenging riddles, travel to odd locations, and uncover the secrets of the magical Halloween animals. Will you be able to solve Halloween Stories: The Neglected Dead's puzzles? You have a fantastic opportunity to learn about the surprises that the three world locations have in store for you. Neglected, a great puzzle adventure game from […]
In this detective adventure game from Elephant Games LLC, which was released on March 4, 2021, you can hunt for hidden things and solve puzzles and brain teasers.Your mission is to find unusual stuff in order to halt the murder. Can you solve the "Strange Investigations: Becoming" criminal case? Explore crime scenes, stop the perpetrator, […]