INFO
Item Reviewed
The Keeper of Antiques: The Last Will Collector's Edition
September 20, 2017
RELEASE DATE
September 1, 2017
FEATURES
Widescreen Support
Interactive Jump-Map
Voice Overs
3 Difficulties + Custom Mode
Hidden Objects Vs. Matching
COLLECTORS EDITION
Exclusive Bonus Chapter
Integrated Strategy Guide
Wallpapers & Concept Art
Soundtracks & Screensavers
Achievements & Collectibles
Morphing Objects
There is no question that all the three active series from Elefun Games are currently suffering from an identity crisis. It is often hard to tell Witches' Legacy, Fear For Sale and The Keeper of Antiques apart, especially when it comes to the central theme of each series since all of them are fantasy games with dark undertones. In The Keeper of Antiques: The Last Will, you get to travel to Netville, a city haunted by a supernatural phenomena that causes the townspeople to disappear.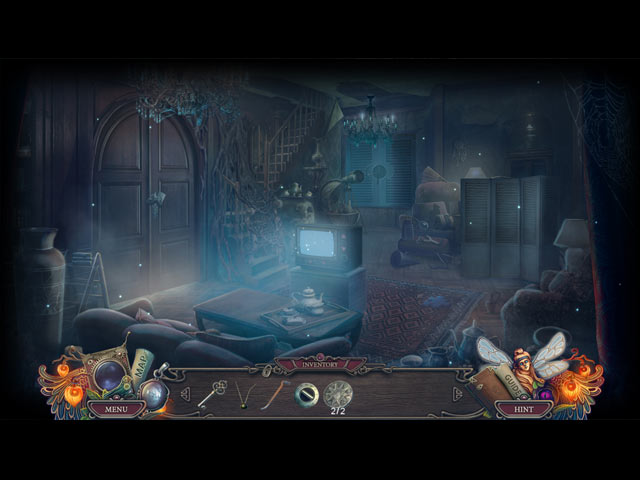 The premise of The Keeper of Antiques: The Last Will is definitely not very interesting – yet another game with disappearing townsfolk! Nonetheless, the game somehow managed to capture our attention with a fascinating backstory and great characters. In addition, the storytelling in The Last Will is impressive. By utilizing the hidden object scenes and at times – the puzzles – to advance the story, The Last Will is able to absorb the player into its fantasy world.
Despite issues here and there, we always thought Elefun was an extremely capable developer. This translates into a well-crafted gameplay in The Keeper of Antiques: The Last Will. The game mechanics are all very polished, the challenge level is satisfying, and the delivery is super smooth. This does not mean that The Last Will comes without flaws, because the puzzles still need major improvements. The large majority of the puzzles could not have been more basic – we were able to solve most of the puzzles even before the Skip button fully charges!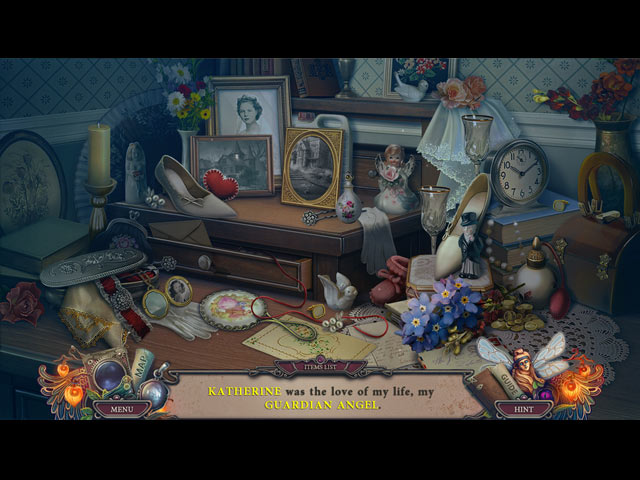 The visuals in The Keeper of Antiques: The Last Will follow the same style and color palette as its predecessors. The gloomy atmosphere and the detailed artwork complement each other wonderfully. Moreover, we enjoyed the plethora of special effects in this game as they worked to amp up the excitement level of the game.
The Keeper of Antiques: The Last Will has a standard length of roughly four hours, and the bonus chapter comes in at the one hour mark. The Collector's Edition features items like a strategy guide, wallpapers, screensavers, concept art, soundtracks, achievements, collectibles, and morphing objects.
The Keeper of Antiques: The Last Will ticks all the necessary boxes, but does not do anything beyond that. It is a solid game that works effectively as a pastime, but it is far from revolutionary.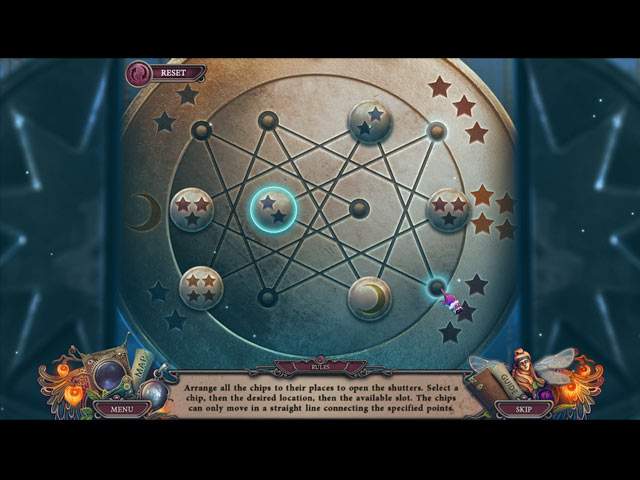 Witches' Legacy continues the successful franchise with its twelfth installment, Secret Enemy. Not long after the Ancient Once was resurrected in the previous game, evil monsters have kicked off their attack on the Earth. But these foul creatures are not the power witch's only foe, as the Witch Hunters are also out tracking down witches […]
Earth is currently swarmed with monsters and evil entities when the Witch Hunters decided to take advantage of this opportunity and attack the witches. Can you keep the Earth as well as your own coven safe from these external forces? Screenshots taken by Jan Thomas
It was the night right after the ceremony in which Fear For Sale magazine won an award and you just arrived home when you got an urgent call from your boss – creepy dolls are attacking the Fear For Sale headquarter! As a skilled investigative journalist, do you have what it takes to solve yet […]