INFO
Item Reviewed
Donna Brave: And the Strangler of Paris Collector's Edition
September 14, 2017
RELEASE DATE
August 27, 2017
FEATURES
Widescreen Support
Interactive Jump-Map
Voice Overs
4 Difficulties + Custom Mode
Diary
Father's Medallion
COLLECTORS EDITION
Exclusive Bonus Chapter
Integrated Strategy Guide
Wallpapers & Soundtracks
Concept Art & Characters
Replayable Hidden Objects
Achievements & Collectibles
Morphing Objects & Memory Game
Awards
Editor's Choice
Best of 2017
At this point, there is no denying that Mad Head Games is one of the greatest HOPA studios of the decade. They keep spinning out new sequels and producing series, all of which are excellent in quality and impossibly captivating. In this first Donna Brave game, the Golden Circle – an exclusive club in which your uncle is a part of – is under attack from the "Strangler". The members of the Golden Circle are being murdered one by one, can you save your uncle before he reaches the same fate as his friends?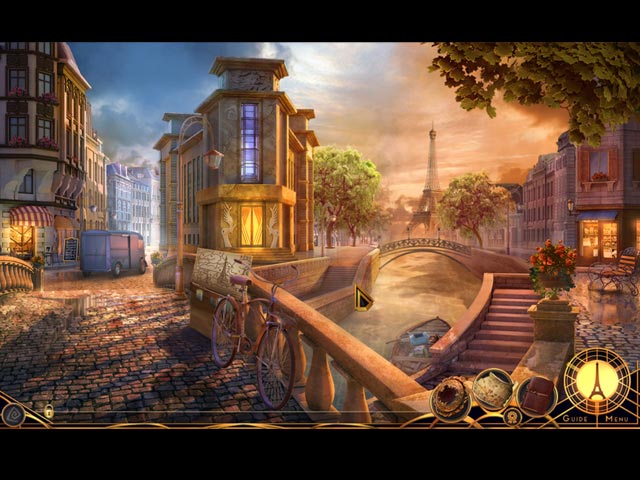 It is worth noting that Donna Brave's storytelling is impeccable. The game grabs our attention right away with its cinematic opening sequence and never lets go. The unraveling of the plot is done in such a sophisticated fashion that always makes you want to know more, the fast-paced nature of the storyline is extremely engaging, and the characters are distinctive and memorable.
The art style of Donna Brave: And the Strangler of Paris perfectly captures the art deco era of 1920s Paris. Each location is packed with exquisite details and astonishing colors, not a single scene in this game is not wallpaper-worthy. The audio also plays an important part in this game. The beautifully-composed soundtracks are fitting for the theme of the game. Moreover, the voice-overs come with near-perfect lip-syncing and are appropriate for the characters.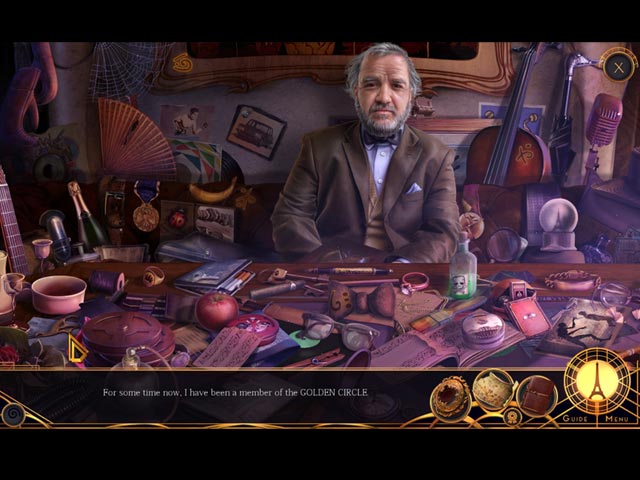 Donna Brave: And the Strangler of Paris even excels in the gameplay department. Nowadays, the market is cluttered with cookie-cutter adventures, it is refreshing to see a game that attempts to break the mold. Donna Brave does not exactly do anything revolutionary, but it is evident through its gameplay that a lot of brainstorming occurred during the development process. Donna Brave involves an unusually high amount of multi-level tasks and interactive inventory items. Thus, this is guaranteed to be a challenging game, even for advanced HOPA players. The hidden object scenes are equally creative and are all very entertaining. We feel like the puzzles could have been more unique, but we appreciate the integration into the storyline.
We completed Donna Brave: And the Strangler of Paris in around four hours, and the bonus chapter in an hour. With all the praises we have given this game, the Collector's Edition is definitely the way to go. It includes a bonus section with items like a strategy guide, wallpapers, a character gallery, concept art, soundtracks, a memory game, replayable hidden objects scenes, achievements, collectibles, and morphing objects.
Donna Brave: And the Strangler of Paris begins a new ambitious chapter in Mad Head's growing list of masterpieces. The game is as stylish and refined as it is engaging – we cannot wait for another Donna Brave adventure!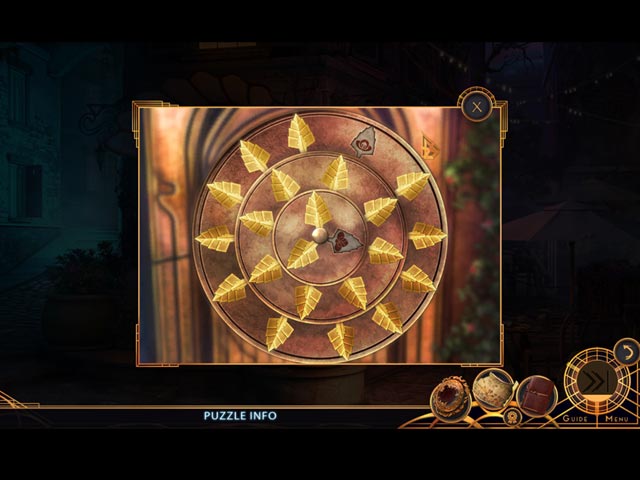 Set out on a journey into a long-forgotten past, complete with a deadly mystery. Inside this game by Mad Head Games, play a deadly game of hide and seek in one of the most popular Rite of Passage hidden-object puzzle adventure games, which was released on July 8, 2020. Take on the secrets and lost […]
Take a jump into another thrilling chapter of the acclaimed Nevertales series. This time, Mad Head Games' Nevertales: Creator's Spark, which was launched on November 20, 2020, will transport you to the heart of imagination and unbridled creativity.With some of the best-hidden object sequences you've ever seen, the game allows you to take on immersive […]
The Hearthbridge Cabinet, the renowned ninth sequel in Mad Head Games' Nevertales series, is an enticing voyage into creativity and peril in this bold fantasy adventure that was launched on January 18, 2021.With some of the most well-crafted hidden object scenes you've ever seen, this fantasy game allows you to take on immersive and fascinating […]