INFO
Item Reviewed
Dark Romance: The Monster Within Collector's Edition
September 30, 2017
RELEASE DATE
September 8, 2017
FEATURES
Widescreen Support
Interactive Jump-Map
Voice Overs
Hidden Objects Vs. Match 3
3 Difficulties + Custom Mode
Character-Switching
COLLECTORS EDITION
Exclusive Bonus Chapter
Integrated Strategy Guide
Wallpapers & Concept Art
Replayable HOs & Puzzles
Morphing Objects & Cutscenes
Achievements & Collectibles
Morphing Objects & Menagerie
It's your wedding day and your wife, Sybil, has just received a beautiful portrait of herself from an unknown sender. But before you managed to celebrate the occasion with your beloved, the portrait unleashed a mysterious energy that turned Sybil into a beast! Play as both Nigel and Sybil and put an end to this insanity…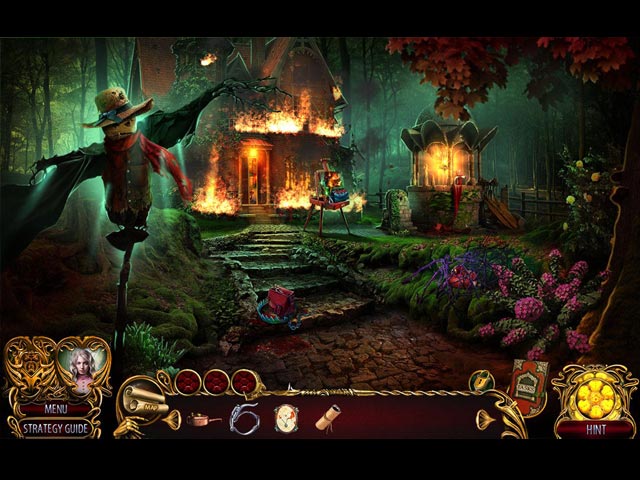 The Dark Romance series has always suffered from slow-paced story development and that issue persists in this latest sequel. While we still enjoy the concept of playing through two different perspectives, we wish the game could have picked up its pace a little. As for now, The Monster Within features a recycled storyline and predictable development, and is full of HOPA clichés.
The gameplay also does not stray far from the traditional HOPA mold. The hidden object scenes are fairly enjoyable, but they are not the best. The majority of them are standard lists or silhouettes, with a few slightly more creative progressive types. None of them is particularly challenging, although the Match-3 alternatives provide a nice switch-up of pace. Similarly, the puzzles are not outstanding. Some of them are cleverly tied into the storyline, but do not offer any real challenge or complexity.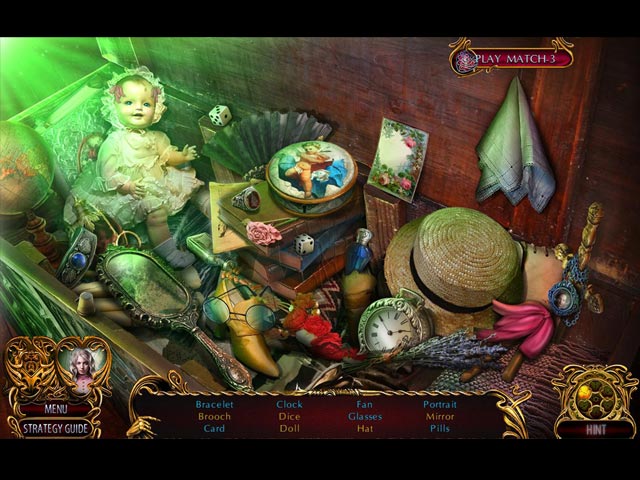 If all else fails, at least Dark Romance: The Monster Within is a visually-pleasing game. The moody and haunting visuals are suitable for the dark fantasy theme of the game. However, the visuals are not without flaws. If you are a big fan of the HOPA genre, then you would have noticed the tendency that the developer relates the color green to anything sinister – The Monster Within takes that to another level. An overwhelming amount of visual effects in the game are of the green hue, to the point that make every scene of the game looks sort of the same.
Dark Romance: The Monster Within took us just under four hours to complete, and the bonus chapter dragged on for another 50 minutes. The Collector's Edition comes packed with a strategy guide, wallpapers, concept art, soundtracks, videos, a Menagerie, replayable hidden object scenes, replayable mini-games, achievements, collectibles, and morphing objects.
Dark Romance: The Monster Within is simply average in everything it does. None of the aspects are exceptionally terrible, but the tedious story and the snooze-fest of a gameplay definitely did not make this game "great" by any means.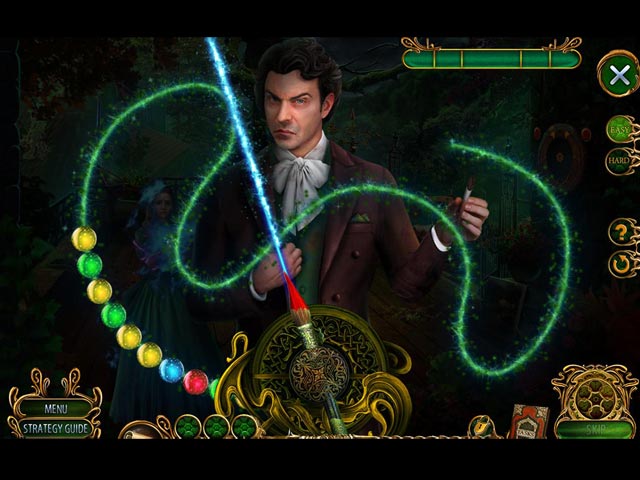 Enchanted Kingdom has beautiful wallpapers, soothing music, attractive concept art, and engaging movies abound in this mystery quest game, so rush to play to fully immerse yourself in the wonderful environment. Do you have any idea how to restore the Kingdom's magical power? You must solve riddles, mental teasers, and mini-games in the exciting adventure […]
Throughout this object-finding game, you'll get a sense of total immersion. Because every area of this game's universe is loaded with hidden objects, you can play as a true explorer.Domini Games has published "The Game," a brand new terrific game in the "Labyrinths of World" series, which was released on September 9, 2021. Simon and […]
Explore your favorite free hidden object games, logic puzzles, and brain teasers, again and again, loing for the items you need to get achievements. Are you up to the task? In these amusing locating object games, your goal is to seek out and uncover concealed objects to solve the case.Domini Games published another excellent game […]