INFO
Item Reviewed
Witches' Legacy: Covered by the Night Collector's Edition
August 2, 2017
RELEASE DATE
July 14, 2017
FEATURES
Widescreen Support
Interactive Jump-Map
Voice Overs
3 Difficulties + Custom Mode
Hidden Objects Vs. Mahjong
Ferret Helper
COLLECTORS EDITION
Exclusive Bonus Chapter
Integrated Strategy Guide
Wallpapers & Screensavers
Concept Art & Soundtracks
Achievements & Collectibles
Morphing Objects
During the night of the Blood Moon, the Witches' University is under attack from an evil force! Felix is sucking magical powers out of other students, including Annabel, to strengthen his own. Can you stop Felix from his corrupted motives and save the university in Witches' Legacy: Covered by the Night?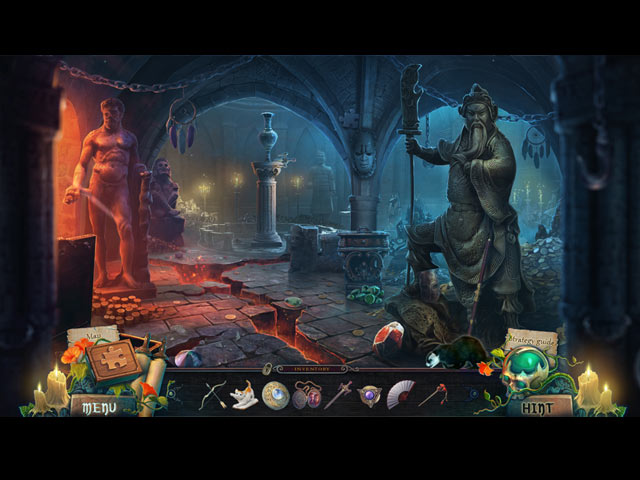 It is pretty astounding how consistent the Witches' Legacy has been regarding the quality, each installment rarely fails to deliver high-quality gameplay and great production values. This tenth game in the series presents a new story surrounding Jack and Annabel. While we enjoy the premise of the storyline, the execution could have been more better. The series is known for its mystical, dark fantasy settings, but Covered by the Night is filled with unnecessary odd creatures and unexciting backstory.
In terms of sights and sounds, Witches' Legacy: Covered by the Night ticks all the boxes. The visuals are dominated by blue hue, with hints of stunning fluorescent details. The cutscenes and the animations are well-done, with just enough finesse not to feel too static. As for the audio, the sinister vibe of the background music complements the theme of the game well and the voice-overs are often on-point.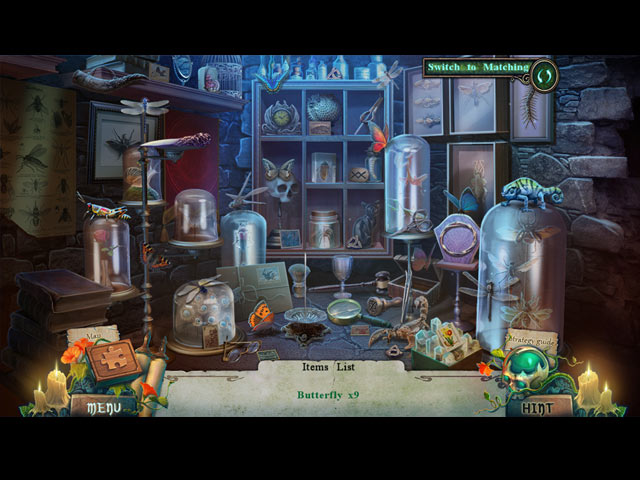 We wish Elefun would have been more adventurous with the gameplay, since it is rather predictable as it is now. The puzzles are in the same vein; nicely-designed, but the difficulty could have been turned up a notch. Fortunately, the hidden object scenes are here to provide some much-needed challenge. We appreciate the multi-layer design and the variety these scenes have to offer.
Witches' Legacy: Covered by the Night has a standard length of around four hours, and also a standard bonus chapter length of around an hour. The Collector's Edition is packed with all the usual features; a strategy guide, wallpapers, soundtracks, concept art, achievements, screensavers, collectibles, and morphing objects.
Witches' Legacy: Covered by the Night's basic gameplay prevents it from being more captivating and entertaining.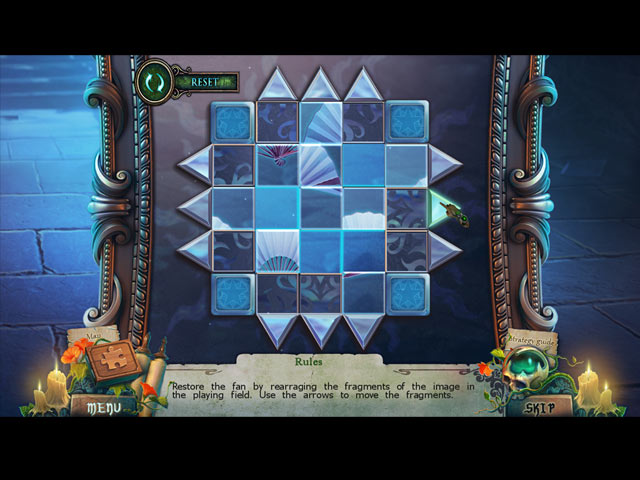 Witches' Legacy continues the successful franchise with its twelfth installment, Secret Enemy. Not long after the Ancient Once was resurrected in the previous game, evil monsters have kicked off their attack on the Earth. But these foul creatures are not the power witch's only foe, as the Witch Hunters are also out tracking down witches […]
Earth is currently swarmed with monsters and evil entities when the Witch Hunters decided to take advantage of this opportunity and attack the witches. Can you keep the Earth as well as your own coven safe from these external forces? Screenshots taken by Jan Thomas
It was the night right after the ceremony in which Fear For Sale magazine won an award and you just arrived home when you got an urgent call from your boss – creepy dolls are attacking the Fear For Sale headquarter! As a skilled investigative journalist, do you have what it takes to solve yet […]