INFO
Item Reviewed
Vermillion Watch: Order Zero Collector's Edition
August 27, 2017
RELEASE DATE
August 6, 2017
DEVELOPER
Eipix Entertainment
FEATURES
Widescreen Support
Interactive Jump-Map
Voice Overs
3 Difficulties + Custom Mode
COLLECTORS EDITION
Exclusive Bonus Chapter
Integrated Strategy Guide
Wallpapers & Concept Art
Soundtracks & Cutscenes
Achievements & Collectibles
Replayable HOs & Puzzles
Morphing Objects & Souvenir Room
Developer's Diary
Awards
Editor's Choice
Best of 2017
Even since the Vermillion Watch series debuted around this time last year, we had high hopes of what this Victorian-themed series could be. While the past two installments were delightfully entertaining, they never quite reached our vision and expectations of the series. And then Vermillion Watch: Order Zero comes, and we are officially blown away.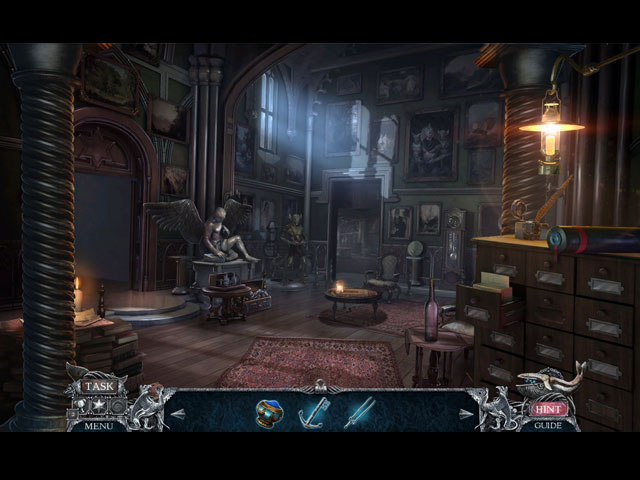 The storyline in Vermillion Watch: Order Zero is particularly well-written. There is a nice balance between thrills and suspense, that is incredibly addicting and engaging. We also like the crossover between the Wizard of Oz and our long-time enemy, the Red Queen. Order Zero features an unbelievable amount of twists and turns; just when we thought we got the direction of the storyline, we were proved wrong again. We have not felt this engaged with an Eipix game in quite some time, and we appreciate the boldness and the risk-taking quality of this game.
Gameplay wise, Vermillion Watch: Order Zero does not play with anything especially revolutionary, but still remains very enjoyable. The hidden object scenes and the puzzles are both well-integrated into the storyline and showcase some creativity. However, as fans of challenging puzzles, we were a little underwhelmed by the level of difficulty offered.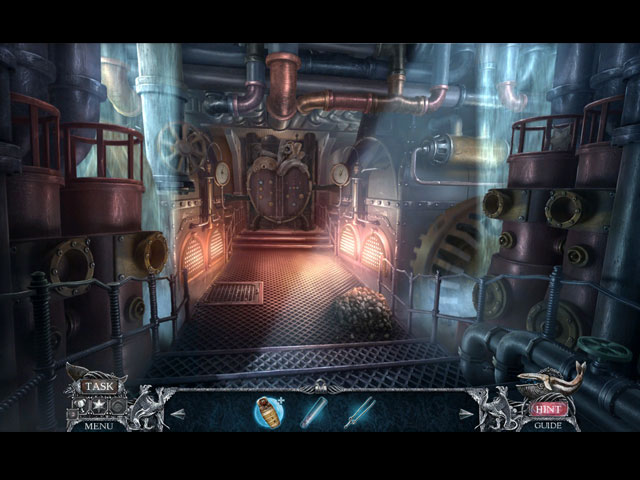 Another department in which Vermillion Watch: Order Zero did justice is the production. The visuals are out-of-this-world; the gloomy lighting serves the dark mood of the game well and the sophisticated artwork never fails to impress us. Moreover, the moody background music and the exciting sound effects also help make the game more intriguing.
We completed Vermillion Watch: Order Zero in around four hours, and the bonus chapter in 50 minutes and were left wanting for more. The Collector's Edition is definitely worth the price, packing in extras like a strategy guide, wallpapers, concept art, soundtracks, videos, replayable hidden objects, replayable puzzles, achievements, a souvenir room, morphing objects, and collectibles.
Vermillion Watch: Order Zero is a stellar Hidden Object Adventure for many reasons; mainly for its brilliant graphics, a captivating plot, and a well-oiled gameplay.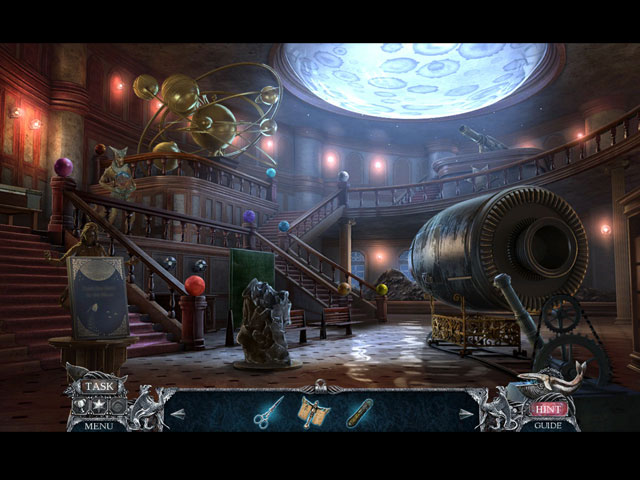 Happy Thanksgiving and get ready for another epic Mystery Case Files adventure! In this twentieth installment of the iconic Hidden Object series from Big Fish Games and Eipix Entertainment, you are tasked to investigate an urgent call from the infamous Manchester Asylum for the mentally insane. A mysterious patient from room 11 suddenly begins drawing a […]
Dreadful Tales: The Space Between was a revelation earlier this year and so, I had high expectations going into this new creepy Hidden Object sequel. In Dreadful Tales: The Fire Within, the legend has it that unnatural, ghostly things happened in the eerily quiet Coldfell Forest. Jill Weaver witnessed this firsthand when her family-bonding time […]
When an inmate at the Manchester Asylum draws a huge crown covering the walls of her cell, you're sent to learn what, if anything, it has to do with your past. But when the inmates escape, there's only one way for you to regain control — find the Black Crown before they do. You'll need […]