INFO
Item Reviewed
Puppet Show: Arrogance Effect Collector's Edition
August 12, 2017
RELEASE DATE
July 23, 2017
DEVELOPER
AMAX Interactive
FEATURES
Widescreen Support
Interactive Jump-Map
Voice Overs
3 Difficulties + Custom Mode
Puppet Helper
COLLECTORS EDITION
Exclusive Bonus Chapter
Integrated Strategy Guide
Wallpapers & Screensavers
Concept Art
Soundtracks & Cutscenes
Achievements & Collectibles
Replayable HOs & Puzzles
A giant meteorite has hit the town, causing the townspeople to mysteriously disappear. As an investigative journalist, you are drawn to this unusual case. But things are not going as smoothly as you expected when you are attacked and your photographer friend goes missing. Can you scavenger the town and solve this mystery?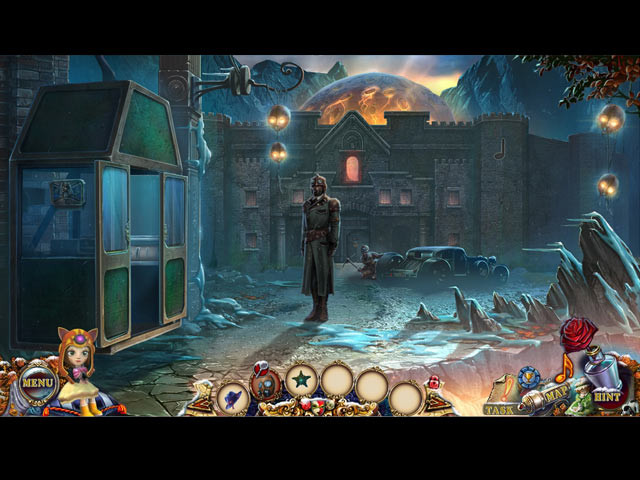 On the surface, PuppetShow: Arrogance Effect presents an intriguing storyline. The story development is effectively suspenseful and the "puppets" element adds to the creepiness of the game. However, it is worth noting that some of the events happening in the game are illogical and almost silly. Plus, the overly-cute puppet helper does not work in favor of players who prefer mature content either.
The problem persists with its gameplay. While the adventure portion of the game is entertaining and fairly complex, the hidden object scenes and the puzzles are stale. The hidden object scenes are usually extremely easy and the puzzles require minimal brain-work and often include convoluted instructions. Arrogance Effect is already the eleventh game in this long-running series, and AMAX will need to be more experimental next time to delay the unavoidable series fatigue.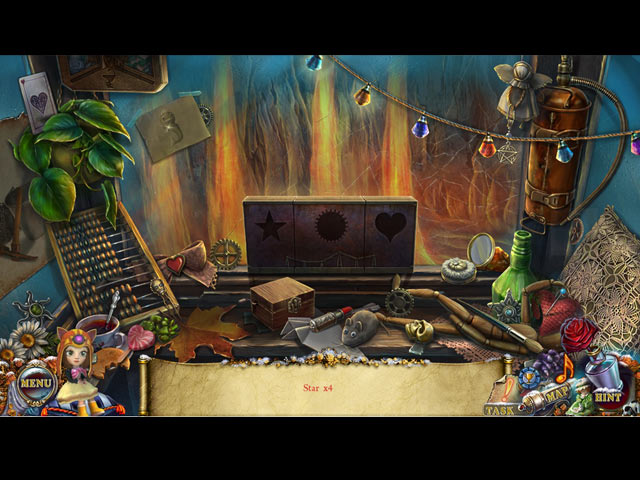 One thing that PuppetShow: Arrogance Effect does right is with its production. The graphics are detailedly and elegantly drawn, the cutscenes are mostly flawless, and the sinister music is appropriate for the game. The scene designs in this game are particularly noteworthy; all the little elements in each scene help turn the rather sub-par game into a visually-unforgettable experience.
PuppetShow: Arrogance Effect Collector's Edition comes with an exciting bonus chapter, which brings the total length of the game to roughly four and a half hours. The bonus chapter also includes wallpapers, screensavers, soundtracks, videos, concept art, replayable hidden objects, replayable puzzles, achievements, and collectibles.
PuppetShow: Arrogance Effect covers up its mindless gameplay with a breathtaking production, but still could not have us fooled.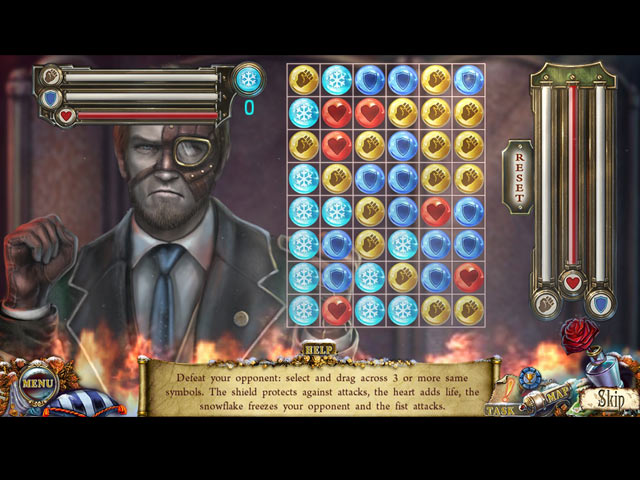 Can you believe that the Dark Tales series has already come to its eighteenth installment? In The Devil in the Belfry, you arrive in a town where evil lurks in every corner. Each night, someone is murdered at the 13th chime of the bell tower., but no one has ever seen the bell itself. Can […]
AMAX Interactive returned with their second crossover adventure – Worlds Align: Deadly Dream. After the Puppet Master, the Cardinal, and Detective Dupin worked together in Worlds Align: Beginning, their paths crossed yet again and this time the threat is even greater than before. Can you join forces with Watchers of the Game Worlds and stop […]
When you received an urgent message from your university professor, you knew that something bad had happened! Travel back to your university and join forces with the professor's assistant, Natasha to rescue the professor from his mechanical kidnappers. As his star student, can you live up to your potential in PuppetShow: Fatal Mistake? The PuppetShow […]