INFO
Item Reviewed
Maze: Nightmare Realm Collector's Edition
August 31, 2017
RELEASE DATE
August 13, 2017
FEATURES
Widescreen Support
Interactive Jump-Map
Voice Overs
4 Difficulties + Custom Mode
COLLECTORS EDITION
Exclusive Bonus Chapter
Integrated Strategy Guide
Wallpapers & Soundtracks
Concept Art & Characters
Replayable HOs & Puzzles
Achievements & Collectibles
Morphing Objects & Jigsaw Puzzle
Christine's nephew Timmy is stuck in his nightmare realm, leaving him in a coma state. Use your ability to navigate dreamscapes to portal into Timmy's nightmare and rescue him from any harm in his way. The Maze series is back with another spine-chilling psychological thriller, and this one does not disappoint.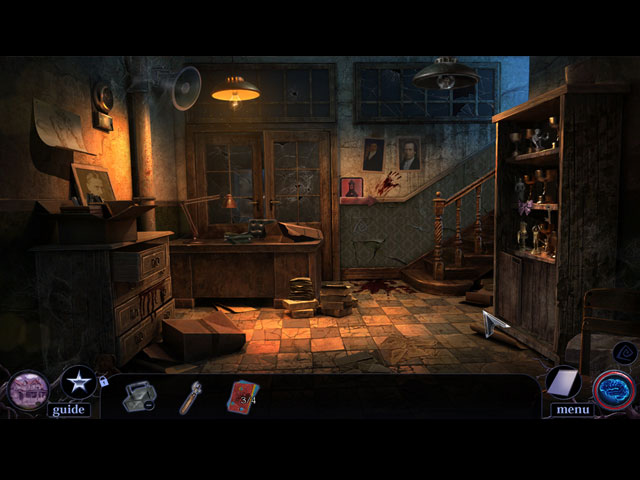 The first two Maze games were so impressive, mainly because they dared to break out of the box and played with unique stroylines. However, Maze: Nightmare Realm chooses to adopt a not-so-unique storyline, one that has been done countless times before by other developers. Thanks to Mad Head's impeccable storytelling, Nightmare Realm still manages to remain entertaining and engaging. Nonetheless, we wish the game would have leaned more towards the psychological thriller theme that was central to the previous installments, rather than this dark fantasy approach.
Maze: Nightmare Realm accompanies its excellent delivery with a top-notch production; the visuals thrive, while the audio excels. Each scene is decorated with sophisticated details, outstanding visual effects, and a haunting background music. Furthermore, the animations are particularly great in this game, breathing life into the game's characters.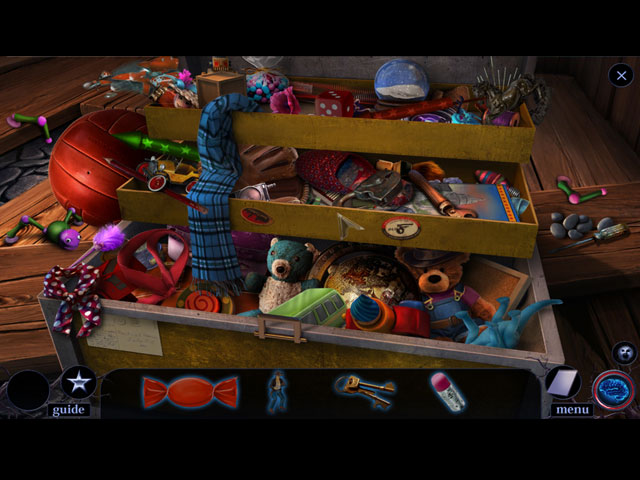 Gameplay wise, Maze: Nightmare Realm delivers. The game definitely does not do anything groundbreaking, but the complexity and the high level of challenge alone are enough to captivate us. The hidden object scenes are extremely smart and are cleverly integrated into the storyline. The puzzles are also quite well-thought-out, although can sometimes be a tad too simple.
Maze: Nightmare Realm comes in a little short of four hours, but we thoroughly enjoyed each and every minute of the game. The bonus chapter is a little weaker in our opinion, and has a decent length of roughly 50 minutes. The Collector's Edition includes bonus features like a strategy guide, wallpapers, character pictures, soundtracks, concept art, a jigsaw puzzle, replayable hidden object scenes, replayable puzzles, achievements, collectibles, and morphing objects.
Maze: Nightmare Realm ticks all the boxes for an A-Grade HOPA. We can't wait to see what Mad Head have up their sleeves the next time around.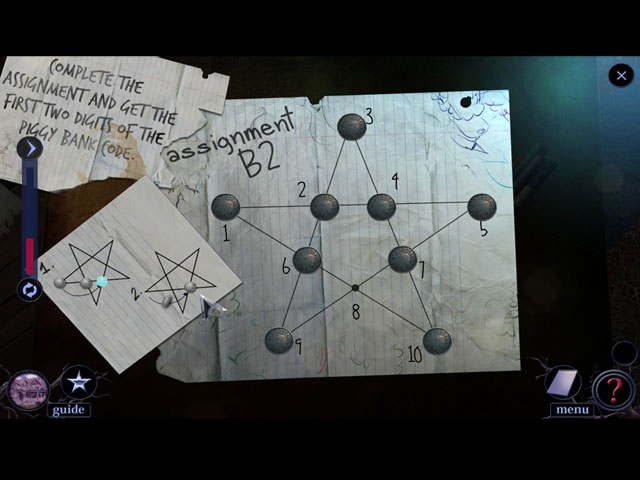 Set out on a journey into a long-forgotten past, complete with a deadly mystery. Inside this game by Mad Head Games, play a deadly game of hide and seek in one of the most popular Rite of Passage hidden-object puzzle adventure games, which was released on July 8, 2020. Take on the secrets and lost […]
Take a jump into another thrilling chapter of the acclaimed Nevertales series. This time, Mad Head Games' Nevertales: Creator's Spark, which was launched on November 20, 2020, will transport you to the heart of imagination and unbridled creativity.With some of the best-hidden object sequences you've ever seen, the game allows you to take on immersive […]
The Hearthbridge Cabinet, the renowned ninth sequel in Mad Head Games' Nevertales series, is an enticing voyage into creativity and peril in this bold fantasy adventure that was launched on January 18, 2021.With some of the most well-crafted hidden object scenes you've ever seen, this fantasy game allows you to take on immersive and fascinating […]