INFO
Item Reviewed
Immortal Love: Blind Desire Collector's Edition
August 20, 2017
RELEASE DATE
July 30, 2017
FEATURES
Widescreen Support
Interactive Jump-Map
Voice Overs
3 Difficulties + Custom Mode
Amulet
COLLECTORS EDITION
Exclusive Bonus Chapter
Integrated Strategy Guide
Wallpapers & Screensavers
Concept Art & Morphing Objects
Soundtracks & Cutscenes
Achievements & Collectibles
Replayable HOs & Puzzles
Back in the days, Ursula the sorceress lost her lover to the actions of Count Darren Gray, and now she is back for her revenge. Count Gray and Tess were about to get married when Ursula appeared unannounced to interrupt the event and kidnapped Count Gray. Can you help Tess bring her loved one back in the middle of all this madness?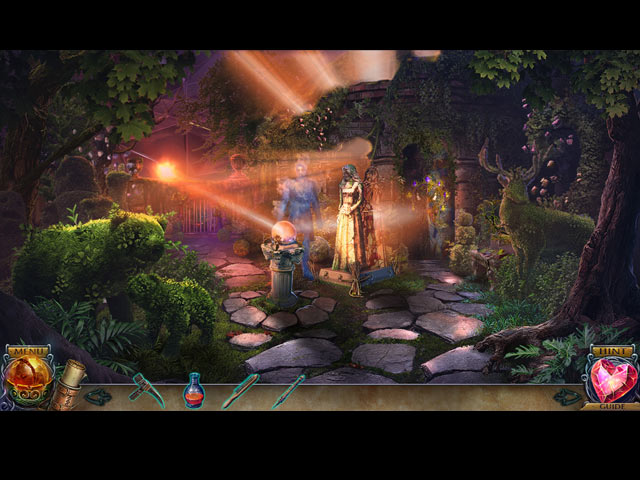 Out of the two dark fantasy HOPA series centered around romance, Dark Romance and Immortal Love, we always thought of Immortal Love as the more magical, more daydream-like option. Despite all the tragedy that happens in the storyline, there are still hints of charm and fairy dust in Immortal Love: Blind Desire. These are largely showcased through the game's visuals, which are some the developer's absolute best. Each scene is gracefully designed and wonderfully painted. There was never a scene that did not leave us in awe of its beauty. This A+ effort is also evident in cutscenes, animations, and soundtracks.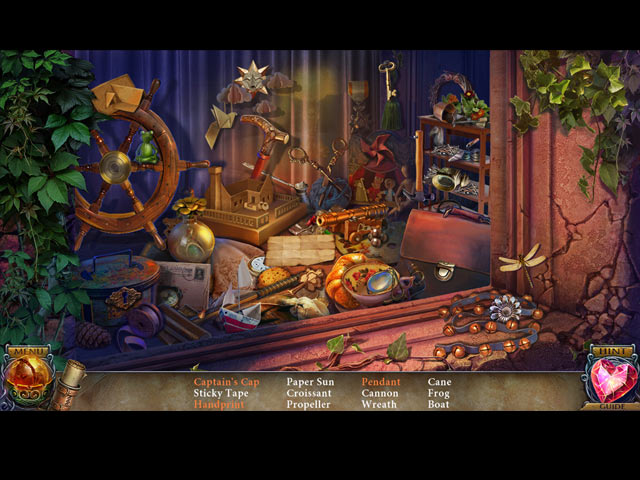 Moreover, Immortal Love: Blind Desire's engineering is excellent. All the game mechanics work together in harmony, creating a seamless gaming experience. The hidden object scenes involve a respectable amount of creativity, and the puzzles range from easy to moderate difficulty to suit all types of audience. If there is one complaint we have about this game, it is the relatively easy gameplay. The adventure section of the game features all kinds of HOPA clichés, which can get repetitive after a while.
Immortal Love: Blind Desire comes in at three hours and a half, and the bonus chapter adds another 50 minutes. As usual, the Collector's Edition includes a variety of features; a strategy guide, wallpapers, screensavers, concept art, soundtracks, cutscenes, replayable hidden objects, replayable puzzles, achievements, collectibles, and morphing objects.
Immortal Love: Blind Desire stuns with its visuals and impresses with its execution – another win for 4 Friends Games!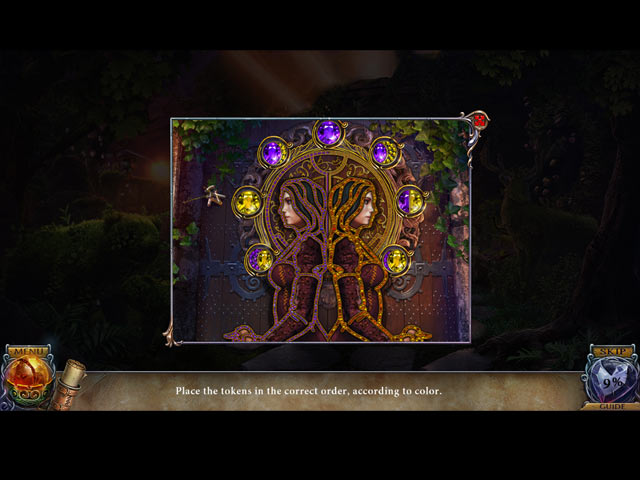 Come and discover all concealed items, use your sense of observation. Do you think you'd be an excellent detective?In this ightful game, you'll navigate through stunning mini-games, brainteasers, amazing riddles, and hidden clues.Friendly Fox Studio's Dark City: London is an adventure game featuring lots of hidden objects, mini-games, and riddles to solve that was launched […]
To find all hidden things, use your sense of observation. Do you think you'd make an excellent detective?In this ly adventure, navigate through stunning mini-games, brain teasers, astonishing riddles, and hidden clues.Friendly Fox Studio's Bridge to Another World: Through the Loing Glass is an adventure game featuring loads of hidden objects, mini-games, and puzzles to […]
A stranger's request brings you to the capital of Hungary to investigate a series of nightmarish attacks. You are then joined by Agatha, a curious partner who provides you with necessary local insights. Are these attacks instigated by a vengeful vampire or do lead to something much sinister? Find out in Dark City: Budapest. […]