INFO
Item Reviewed
Grim Tales: The White Lady Collector's Edition
August 23, 2017
RELEASE DATE
August 4, 2017
FEATURES
Widescreen Support
Interactive Jump-Map
Voice Overs
3 Difficulties + Custom Mode
Daddy's Skull
COLLECTORS EDITION
Exclusive Bonus Chapter
Integrated Strategy Guide
Wallpapers & Concept Art
Soundtracks & Screensavers
Achievements & Collectibles
Secret Room & Morphing Objects
Your nephew, Billy Gray, and his friend have gone missing from Evergreen Boarding School and the school itself is up in flames. It is rumored that these are the doings of the White Lady. Use your time-traveling ability to prevent the fire and rescue the children!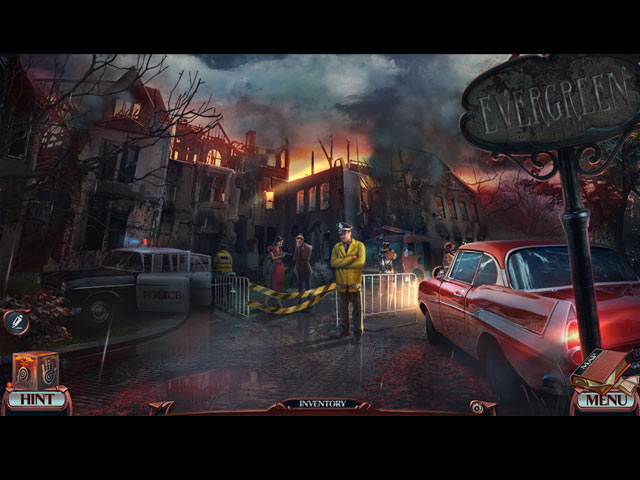 This is not the first time that we have a Grim Tales game sets in a boarding school. The first time this best-selling series did it was in Bloody Mary, which happened to be one of our personal favorite Grim Tales games. Thus, we had high expectations going into The White Lady, just to felt letdown afterward. First of all, the storyline in The White Lady is not at all interesting – another one a student kidnapped by a paranormal figure. The concept of time-traveling is not that engaging either, especially since the backstory is dull and predictable at best.
It seems as if Grim Tales: The White Lady was made for amateur players, and not HOPA fanatics. While each location in the game features a large number of tasks, all of those tasks are either extremely simple or the same-old cliche. The hidden object scenes come in a wide variety, but the interactions are minimal and objects are often easy to find. Similarly, the puzzles have great premises, but the challenge level is not up to par. Grim Tales: The White Lady also features one extra feature, the Daddy's Skull. This skull can be used to summon the spirit of your dead father to help you with your ongoing tasks. The problem with this is that your father has a habit of spilling random clues and handling you useful objects that appear out of nowhere. All of this makes the skull more of an illogical gimmick than a positive addition to the game.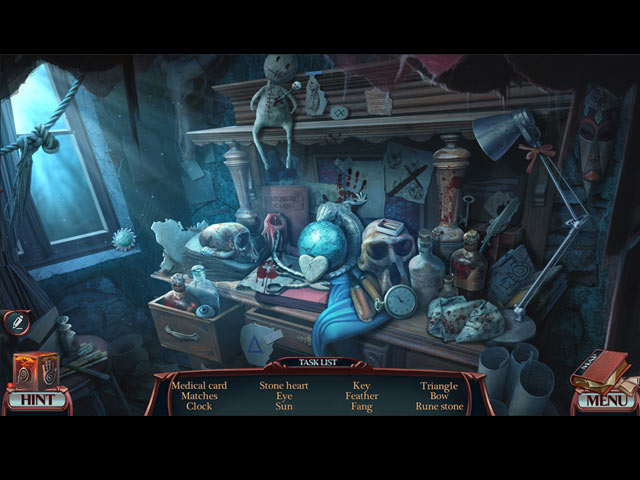 Luckily, the production in Grim Tales: The White Lady is still up to Elephant Games' usual high standards. The graphics are gorgeously-rendered in high quality, the soundtracks are enigmatic and suspenseful, the animations are top-notch, and the voice-acting is pretty much spot-on. If there is one complaint, it is that the characters appear slightly cartoonish, which takes away from the realism of the game.
Grim Tales: The White Lady comes short of the standard four hour length; we completed the main game in just under three and a half hours and the bonus chapter in 45 minutes. Of course, this game is offered as a Collector's Edition, which includes a strategy guide, wallpapers, a screensaver, concept art, soundtracks, achievements, a secret room, morphing objects, and collectibles.
Grim Tales' usual charm is missing from The White Lady – all that is left is a brain-dead gameplay and a tedious storyline.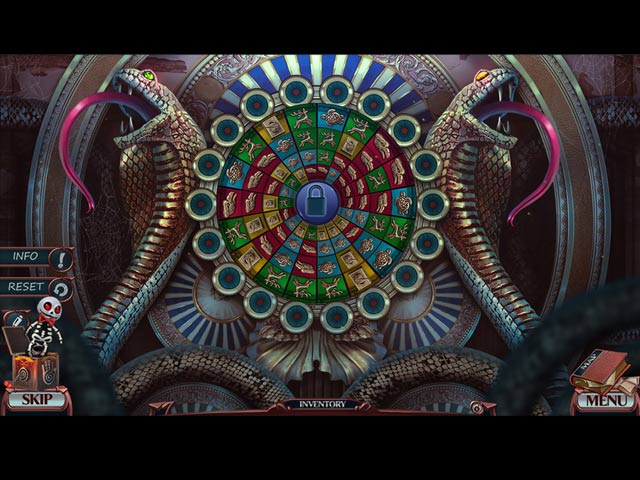 Christmas Stories- The Christmas Tree Forest will engage you in the unforgettable world of Haunted Hotel and put your skills to the test in thrilling hidden-object puzzles, fascinating locations, and uncovering the hotel's mystery that is robbing people of their years of life before it's too late. Will you be able to solve the puzzles […]
Solve challenging riddles, travel to odd locations, and uncover the secrets of the magical Halloween animals. Will you be able to solve Halloween Stories: The Neglected Dead's puzzles? You have a fantastic opportunity to learn about the surprises that the three world locations have in store for you. Neglected, a great puzzle adventure game from […]
In this detective adventure game from Elephant Games LLC, which was released on March 4, 2021, you can hunt for hidden things and solve puzzles and brain teasers.Your mission is to find unusual stuff in order to halt the murder. Can you solve the "Strange Investigations: Becoming" criminal case? Explore crime scenes, stop the perpetrator, […]