INFO
Item Reviewed
Dark Tales: Edgar Allan Poe's Lenore Collector's Edition
August 29, 2017
RELEASE DATE
August 11, 2017
DEVELOPER
AMAX Interactive
FEATURES
Widescreen Support
Interactive Jump-Map
Voice Overs
3 Difficulties + Custom Mode
COLLECTORS EDITION
Exclusive Bonus Chapter
Integrated Strategy Guide
Wallpapers & Screensavers
Concept Art & Jigsaw
Soundtracks & Cutscenes
Replayable HOs & Puzzles
Achievements & Collectibles
Morphing Objects
The mayor of Goldstown has sent a letter to Detective Dupin, after a number of children has been kidnapped from the town. He suspects that these were the works of a gang of murderers called the Crows League. As Dupin's trusted assistant, can you help him find the missing children as he faces the villains?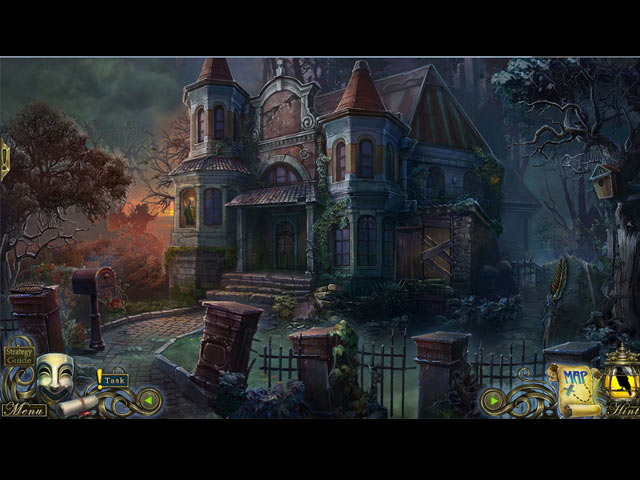 Dark Tales is one of ERS Games Studio's (now AMAX Interactive) oldest Hidden Object franchises and its old age could not have been more apparent in this new sequel. Not only is Dupin's face looks strangely tired in this sequel, the plot also feels very much recycled. The plot is so uninteresting that we almost lose our interests in the game right after the opening sequence ended. The characters are forgettable, the backstory is a snooze-fest, and the sense of urgency is nonexistent.
The story is not the only department that Dark Tales: Edgar Allan Poe's Lenore is lacking in. While the visuals consist of solid artwork and impressive scene designs, the quality of the graphics disappoints. Surely, we have gotten used to the washed-out color palette heavily used by this developer. However, combine that with grainy graphics, the result is far from stunning. Moreover, the audio department does not produce much better results either – the background music is dull and the voice-overs sound unfinished.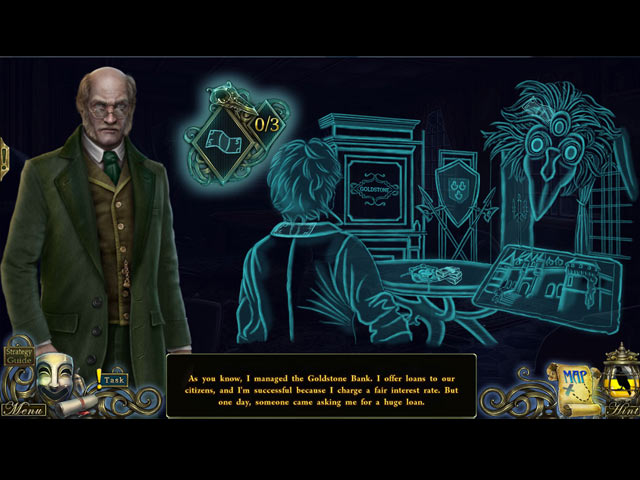 All that being said, you would have thought that we have some positive things to say about the gameplay. Unfortunately, the gameplay of Dark Tales: Edgar Allan Poe's Lenore is as unimaginative as can be. The adventure portion of the game is traditional, tedious, and slow-paced. The hidden object scenes and the puzzles are often basic and easy to solve, and there are no extra features present to spice up the game.
In our opinion, Dark Tales: Edgar Allan Poe's Lenore does not deserve the Collector's Edition status. Still, the bonus section is packed with all the features one could ever want; a strategy guide, wallpapers, screensavers, concept art, a jigsaw puzzle, soundtracks, cutscenes, replayable hidden objects, replayable mini-games, achievements, collectibles, and morphing objects.
It is time for the Dark Tales series to retire because we don't think we can handle another sequel that is as unimaginative and as mind-numbingly boring as Lenore.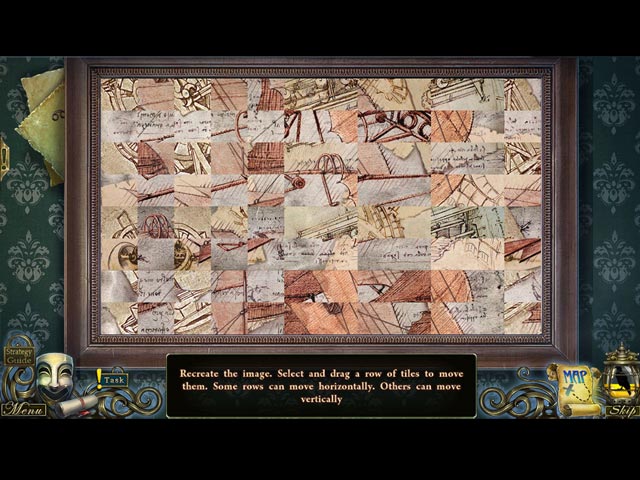 Can you believe that the Dark Tales series has already come to its eighteenth installment? In The Devil in the Belfry, you arrive in a town where evil lurks in every corner. Each night, someone is murdered at the 13th chime of the bell tower., but no one has ever seen the bell itself. Can […]
AMAX Interactive returned with their second crossover adventure – Worlds Align: Deadly Dream. After the Puppet Master, the Cardinal, and Detective Dupin worked together in Worlds Align: Beginning, their paths crossed yet again and this time the threat is even greater than before. Can you join forces with Watchers of the Game Worlds and stop […]
When you received an urgent message from your university professor, you knew that something bad had happened! Travel back to your university and join forces with the professor's assistant, Natasha to rescue the professor from his mechanical kidnappers. As his star student, can you live up to your potential in PuppetShow: Fatal Mistake? The PuppetShow […]