INFO
Item Reviewed
Amaranthine Voyage: The Burning Sky Collector's Edition
August 4, 2017
RELEASE DATE
July 16, 2017
DEVELOPER
Eipix Entertainment
FEATURES
Widescreen Support
Interactive Jump-Map
Voice Overs
Hidden Objects Vs. Bubble-Shooter
3 Difficulties + Custom Mode
COLLECTORS EDITION
Exclusive Bonus Chapter
Integrated Strategy Guide
Wallpapers & Concept Art
Soundtracks & Cutscenes
Achievements & Collectibles
Souvenir Room
Replayable HOs & Puzzles
Amaranthine Voyage was the game that introduced us to Eipix, when this beast of a developer was just a developer-on-the-rise. The Burning Sky is the final installment in this long-running franchise, and Eve Glover is back for one last adventure. Travel back in time to the prehistoric era. Can the two rival tribes cooperate and survive the incoming meteor?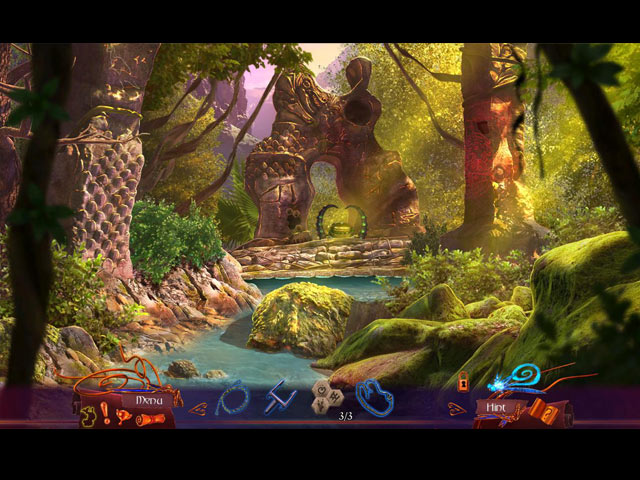 Amaranthine Voyage: The Burning Sky chooses to tackle the Lost World theme, which is rarely touched upon by HOPA developers. Combining the Jurassic era with elements of science fiction is definitely smart, this concept alone got us engaged in the game right away. Despite appearances of dinosaurs and glimpses of aliens, The Burning Sky gets less and less interesting as it progresses. The events surrounding the plot are all very predictable, and the storytelling is fairly straightforward.
While the majority of the sceneries are nothing short of stunning, we have seen more detailed artwork and sharper graphics from Eipix in the past. The graininess of visuals is most evident in hidden object scenes, where objects and their background often blur in together. As for the audio, the soundtracks are suitable and unmistakably Amaranthine and the voice-overs are up to standard.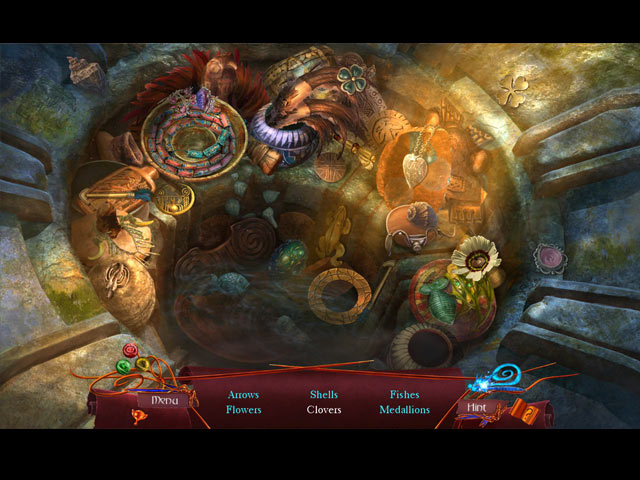 When it comes to the gameplay, Amaranthine Voyage: The Burning Sky remains traditional. As avid fans of the HOPA genre, we found almost all aspects of the game to lack in challenge and innovation. The adventure portion of the game is tedious and easy, the puzzles are far too simple, and the hidden object scenes are just average.
In our opinion, the entertainment value of Amaranthine Voyage: The Burning Sky is not worth the price of a Collector's Edition. Still, if you are interested, the bonus section is packed with a bonus chapter, a strategy guide, wallpapers, concept art, soundtracks, videos, replayable hidden objects, replayable puzzles, achievements, collectibles, and a souvenir room.
The dullness of The Burning Sky is another prove as to why Amaranthine Voyage has overstayed its welcome.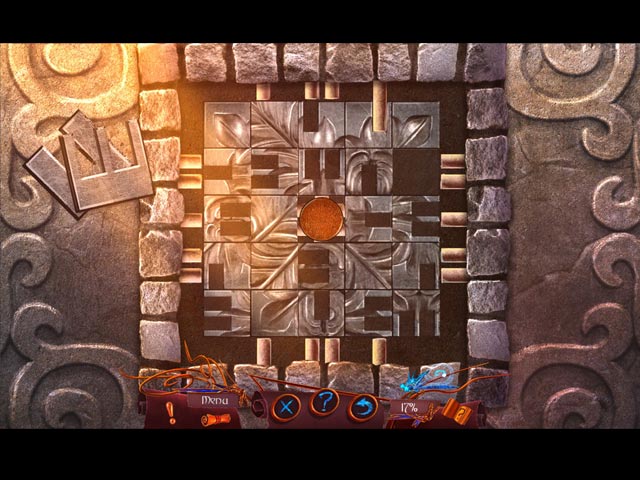 Happy Thanksgiving and get ready for another epic Mystery Case Files adventure! In this twentieth installment of the iconic Hidden Object series from Big Fish Games and Eipix Entertainment, you are tasked to investigate an urgent call from the infamous Manchester Asylum for the mentally insane. A mysterious patient from room 11 suddenly begins drawing a […]
Dreadful Tales: The Space Between was a revelation earlier this year and so, I had high expectations going into this new creepy Hidden Object sequel. In Dreadful Tales: The Fire Within, the legend has it that unnatural, ghostly things happened in the eerily quiet Coldfell Forest. Jill Weaver witnessed this firsthand when her family-bonding time […]
When an inmate at the Manchester Asylum draws a huge crown covering the walls of her cell, you're sent to learn what, if anything, it has to do with your past. But when the inmates escape, there's only one way for you to regain control — find the Black Crown before they do. You'll need […]