INFO
Item Reviewed
Spirits of Mystery: Illusions Collector's Edition
July 7, 2017
RELEASE DATE
June 16, 2017
DEVELOPER
AMAX Interactive
FEATURES
Widescreen Support
Interactive Jump-Map
Voice Overs
3 Difficulties + Custom Mode
Magic Mirror
COLLECTORS EDITION
Exclusive Bonus Chapter & Extra Chapter
Integrated Strategy Guide
Wallpapers & Soundtracks
Concept Art & Screensavers
Achievements & Collectibles
Replayable HOs and Puzzles
Morphing Objects
The Fire Kingdom is the only remaining kingdom in the Spirits of Mystery universe, as all the other kingdoms have been destroyed by the master of illusion, Queen Mortis. Now the evil queen is coming after your kingdom and you are the only one left to protect it. Can you stop evil in its tracks, or will you fall into darkness?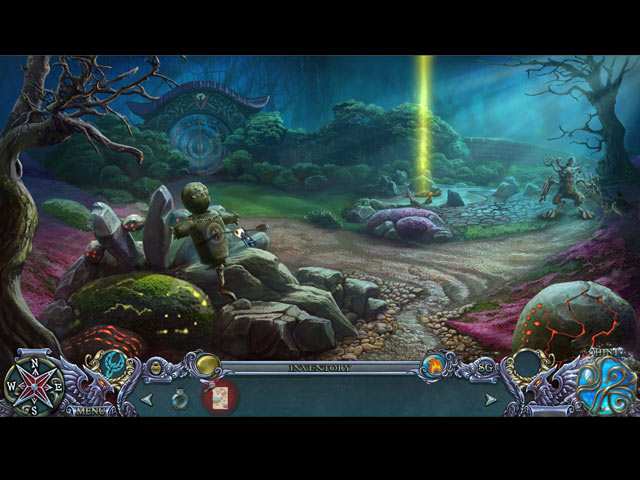 We are on the fence about the Spirits of Mystery series; while there are a few solid installments, some are downright boring. This latest sequel belongs to the latter group. The "good princess vs. evil queen" storyline has been done to death and even the return of familiar and beloved characters could not save it. Not only that, but the storyline is also overwhelmed with run-on dialogues – we lost interests in the game as soon as the first chapter ended.
The dull and tedious storyline might have been easy to ignore if the gameplay was at least decent. Unfortunately, the gameplay in Spirits of Mystery: Illusions is just as boring as the storyline. The tasks are uninteresting, the hidden object scenes are mundane, and the puzzles are uninspiring. In Spirits of Mystery's fashion, Illusions comes equipped with a Magic Mirror – a special device with the ability to dispel dark magic. This felt like a great idea when it was first introduced a few games back, but now, it is nothing more than a distracting gimmick.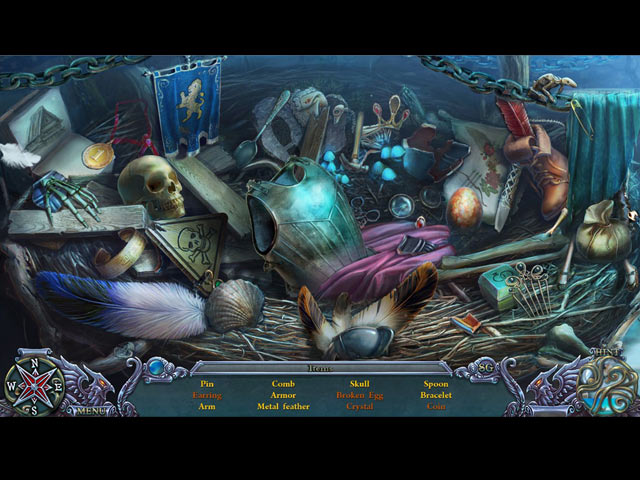 Spirits of Mystery: Illusions' strongest aspect is its production. The visuals are AMAX's signature hand-drawn styles and the animated cutscenes do not disappoint. Still, we wish the developer would have ventured a little out of the box and came up with more creative scene designs or maybe experimented with brighter, bolder colors.
As bored as we were during the game, we were able to complete the game in under four hours. The bonus chapter explores the backstory in more detailed, and took us another 45 minutes. Other extras in the Collector's Edition are wallpapers, concept art, a strategy guide, videos, screensavers, replayable hidden object scenes, replayable puzzles, achievements, collectibles, and morphing objects.
Spirits of Mystery: Illusions resorts to the same old gameplay and a recycled storyline instead of innovation.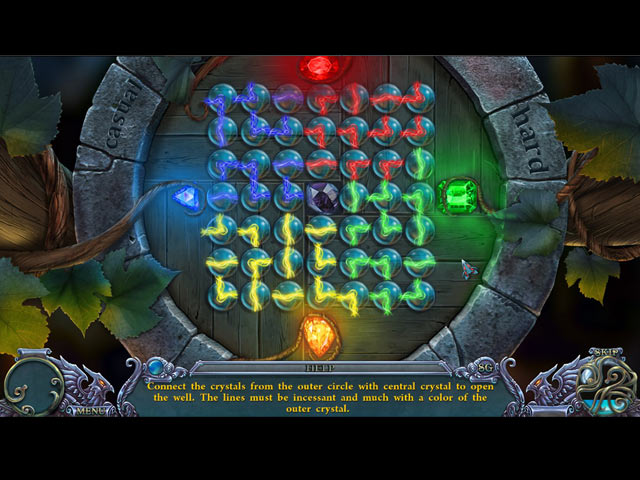 Can you believe that the Dark Tales series has already come to its eighteenth installment? In The Devil in the Belfry, you arrive in a town where evil lurks in every corner. Each night, someone is murdered at the 13th chime of the bell tower., but no one has ever seen the bell itself. Can […]
AMAX Interactive returned with their second crossover adventure – Worlds Align: Deadly Dream. After the Puppet Master, the Cardinal, and Detective Dupin worked together in Worlds Align: Beginning, their paths crossed yet again and this time the threat is even greater than before. Can you join forces with Watchers of the Game Worlds and stop […]
When you received an urgent message from your university professor, you knew that something bad had happened! Travel back to your university and join forces with the professor's assistant, Natasha to rescue the professor from his mechanical kidnappers. As his star student, can you live up to your potential in PuppetShow: Fatal Mistake? The PuppetShow […]