The successful Rescue Team series returns with its seventh installment. Help the Rescue Team tackle severe weather conditions and rescue the victims before the Mother Nature can cause any more damage. Travel through areas beset by volcanic eruptions and frightening thunderstorms and perform the heroic duty of rescue workers!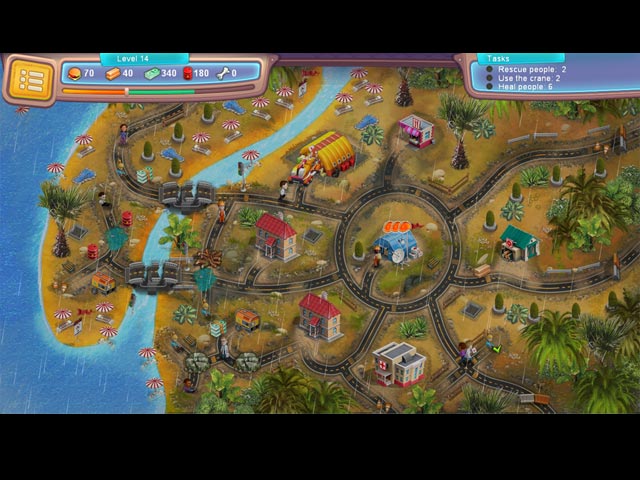 Just when we thought that the developer of Rescue Team has run out of fresh ideas, here comes Rescue Team 7 – the best game in the series yet. The premise of Rescue Team 7 is the same as any other Rescue Team games. You collect various resources, clear the obstacles, build stations and rescue people and animals. What sets this new sequel apart is that most people in need of rescue are usually trapped in a close-off area, instead of behind some debris on random street corners. This requires you to utilize the provided vehicles to reach these close-off areas; from cable cars to rescue boats – which helps make the game more interesting.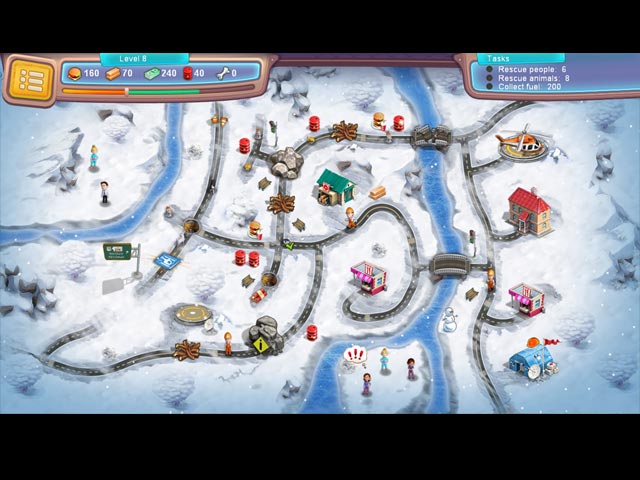 Rescue Team 7 features 70 levels across different rough landscapes. Regardless of the lack of mini-games, there is enough variety in the game to keep the player engaged all the way through. The level of challenge is pretty much perfect, requiring you to actually strategize and plan your movements each level in order to achieve the Three Stars status. Stars also serve as a currency in this game, allowing you to choose from a plethora of useful upgrades available in the shop. Another currency is Coins, which can be used to construct buildings to enhance your Rescue Base.
Rescue Team 7 excels in the graphics department as well. The animations are smoother than ever and the colors have never been this attractive. The level of detail in the scenery is also impressive, there is always something to look at and appreciate in each scene.
Most series would have already felt tired and repetitive with seven games in, but Rescue Team 7 feels like a promising fresh start for the series.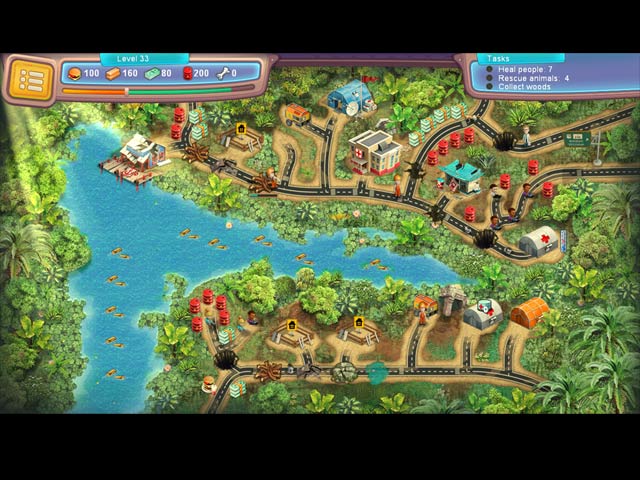 Over the years, the New Yankee series has gained quite a reputation among Time Management fans and built itself a loyal group of players. In this ninth installment, the series still has many tricks up its sleeves. When an evil spell bo plans to defeat the King and Queen and conquer Camelot, it is up […]
Claire always aspires to be a famous master chef, and her dream has a chance of becoming true this time. Join Claire on her cross-country adventure as she opens food trucks, serving icious dishes to the masses. Can you help her survive the chaos of running restaurants in Claire's Cruisin' Cafe? Is 2020 the resurgence […]
Join Ashley and Scott as they co their way across cuisines with the dream of launching their own successful eatery. GameOn Production presents a brand-new Time Management game sets in the world of food and icacy! Baking Bustle joins GameOn Production's growing portfolio of Time Management games, which consists of quality hits like Rescue Team […]