INFO
Item Reviewed
Rescue Quest Gold Collector's Edition
July 27, 2017
DEVELOPER
Boomzap Entertainment
COLLECTORS EDITION
Exclusive Expert Levels
Wallpapers & Soundtracks
Achievements & Concept Art
Character's Costumes
After taking a break from developing casual adventure games, Boomzap is back in full force in their latest attempt at the Match 3 genre in Rescue Quest Gold. Follow Boom and Zap as they practice to become a trained wizard and rescue the disappearing Spritelings to save the world from the evil.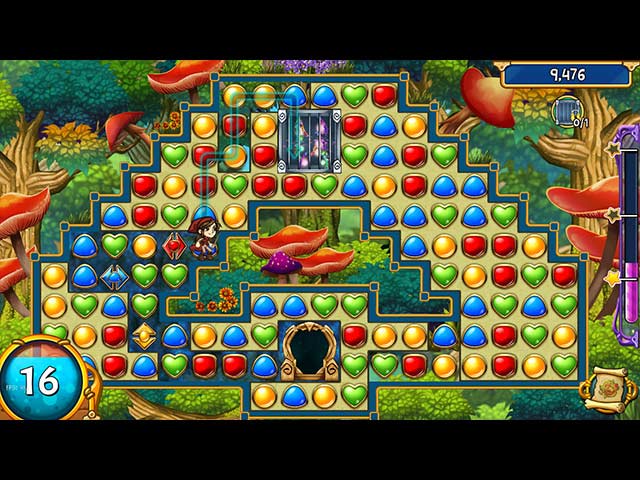 While the plot is usually not the main focus of Match 3 games, it is always nice to have a certain theme that serves as a base for the game. The storyline in Rescue Quest Gold is almost nonexistent, but the family-friendly fantasy theme suits the game well. Rescue Quest Gold features an array of mythical characters, magical spells and out-of-this-world sceneries – all of which make the game an enjoyable experience.
The main objective of each level in Rescue Quest Gold is to match colored tokens to clear the path for your character to reach the Spriteling. This type of gameplay is comparable to the best-selling classic from several years back, 4 Elements. Moreover, the game offers a variety of useful power-ups and tools, some which can be recharged by matching tokens of certain colors.
One interesting feature of Rescue Quest Gold is the ability to redirect your character to any other desired paths by double-clicking if the current path is not optimal. This is crucial especially if you want to achieve the full three stars award in each level since each level is constrained by limited moves and no Untimed/Unlimited Moves mode is offered. Thus, hardcore Match 3 players will find this high level of challenge welcoming, while those who prefer a more relaxing experience might find it frustrating.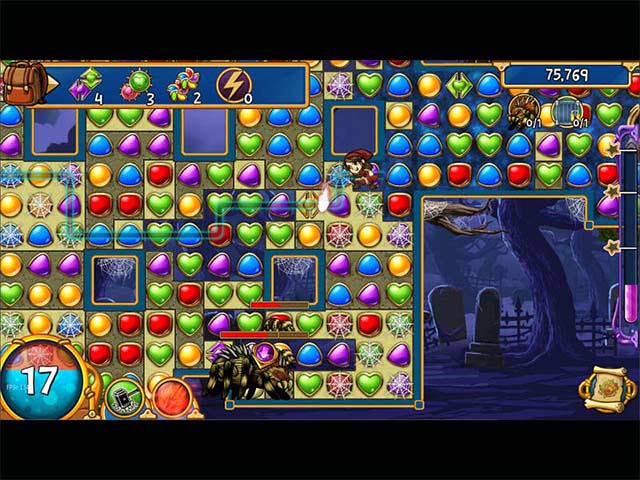 We already mentioned that Rescue Quest Gold has a family-friendly theme. The artwork is almost comic-like, which is well-accompanied by bright colors and glittery effects. The upbeat and joyous background music is equally infectious and would light up anyone's mood anytime of the day.
Rescue Quest Gold features over 200 entertaining levels and should provide a hefty amount of playtime. The Collector's Edition also comes with exclusive expert levels, different character costumes, concept art, wallpapers, achievements, and soundtracks.
Addicting, beautiful, and expertly-designed – Rescue Quest Gold is an all-around enchanting Match 3 game.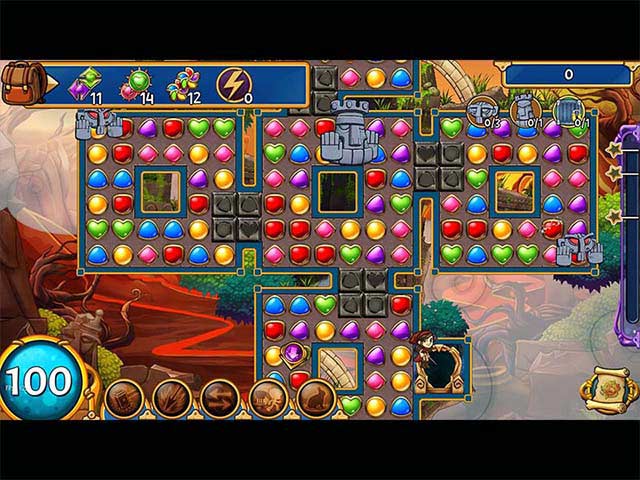 Boomzap is back! Yes, you read it right – Boomzap Entertainment, the once-prolific studio behind hidden object all-timers from Awakening to Dana Knightstone to Otherworld is back with a brand-new hidden object game. In Faircroft's Antiques: Treasures of Treffenburg, travel with Mia Faircroft to the beautiful Austrian city of Treffenburg as she embarks on her […]
Gamehouse Original Stories is back with a new Time Management sequel to the hit 80s TV sitcom of the same name. Guide Julie through a variety of exotic locations as she sets sail on the cruise of a lifetime from Los Angeles to Mexico! But what would happen when she has to deal with a […]
It has been six years since we got out last Sally's game. Now, Gamehouse has brought back this iconic Time Management and gave it a modern revamp. To the disappointment of long-time fans of the series, Sally's Salon: Beauty Secrets is very different from the Sally's games we were used to. Sally is now part […]