INFO
Item Reviewed
Myths of the World: Fire of Olympus Collector's Edition
July 28, 2017
DEVELOPER
Eipix Entertainment
FEATURES
Widescreen Support
Interactive Jump-Map
Voice Overs
3 Difficulties + Custom Mode
COLLECTORS EDITION
Exclusive Bonus Chapter
Integrated Strategy Guide
Wallpapers & Concept Art
Soundtracks & Cutscenes
Achievements & Collectibles
Replayable HOs & Puzzles
Souvenir Room & Skipping Stones
This latest Myths of the World game from Eipix tackles the famous Greek mythology. Prometheus has stolen the power of fire from the Gods and given it to humans. As a result, Zeus has ordered Prometheus to be chained to a rock until the end of time and rendered his daughter, Lysandra, Goddess of the Eternal Frost, mortal. Can you help Lysandra deal with Zeus' wrath and save her father?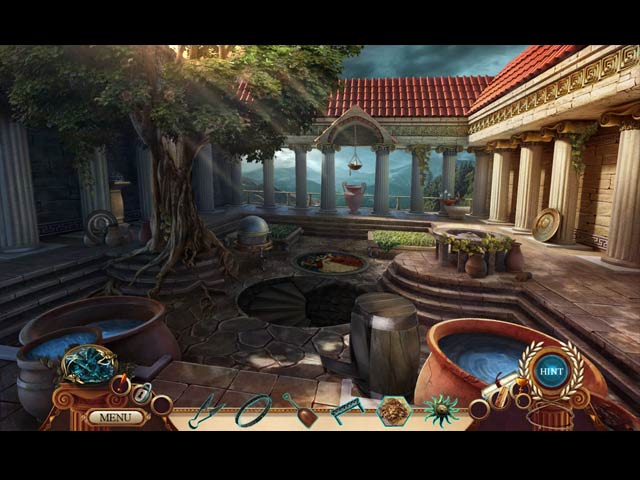 The Myths of the World series has always been a hit-or-miss for us, and this installment rests somewhere in the middle. On one hand, the game features a promising concept, one that is not seen very often in the HOPA field. On the other hand, the storyline somehow feels silly and pointless. Perhaps, that is because the game ventures a little too far away from the original myth or the lack of any real sense of urgency.
The gameplay is definitely not substandard, although a stronger effort at innovation would have been appreciated. Myths of the World: Fire of Olympus plays like any other HOPA games, with few to no surprises. The hidden object scenes include large, easy-to-find objects and offer little variety. The puzzles are nothing groundbreaking either, since most of them are of medium difficulty and heavily based on well-known formats.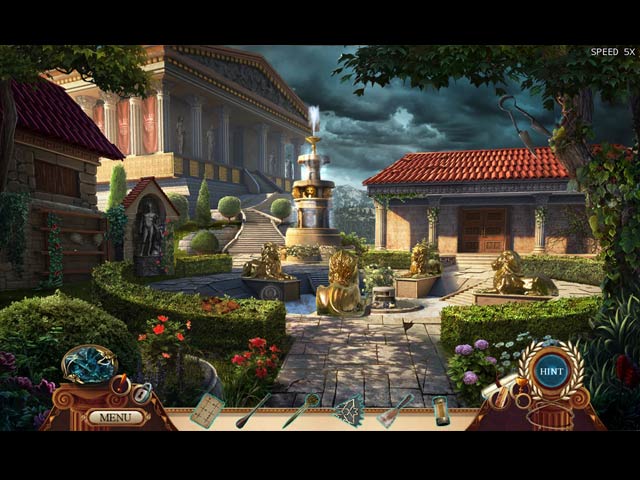 If Myths of the World: Fire of Olympus has a strong point, that must be its production. Eipix rarely disappoints when it comes to sights and sounds, and Fire of Olympus continues that streak. The concept art is appropriately grand, the graphics are clean, and the cutscenes are of epic proportions.
We spent around three and a half hours playing Myths of the World: Fire of Olympus, and 45 minutes completing the decent bonus chapter. The bonus content that comes with the Collector's Edition is pretty standard; a strategy guide, wallpapers, concept art, videos, soundtracks, Skipping Stones games, a souvenir room, replayable puzzles, replayable hidden objects, achievements, and collectibles.
Myths of the World: Fire of Olympus is fairly solid as it is, but still leaves a lot to be desired.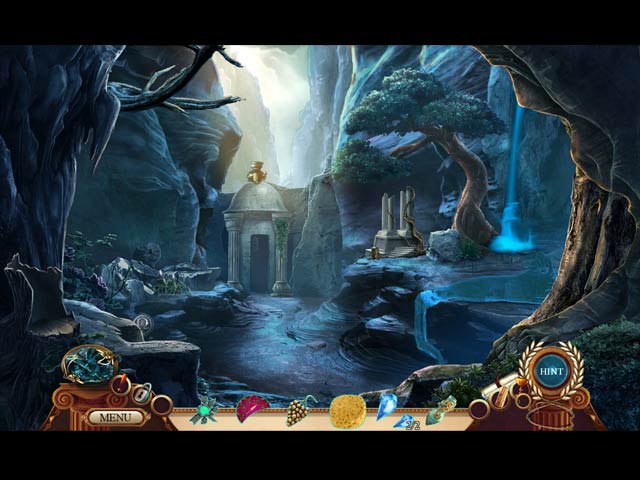 Happy Thanksgiving and get ready for another epic Mystery Case Files adventure! In this twentieth installment of the iconic Hidden Object series from Big Fish Games and Eipix Entertainment, you are tasked to investigate an urgent call from the infamous Manchester Asylum for the mentally insane. A mysterious patient from room 11 suddenly begins drawing a […]
Dreadful Tales: The Space Between was a revelation earlier this year and so, I had high expectations going into this new creepy Hidden Object sequel. In Dreadful Tales: The Fire Within, the legend has it that unnatural, ghostly things happened in the eerily quiet Coldfell Forest. Jill Weaver witnessed this firsthand when her family-bonding time […]
When an inmate at the Manchester Asylum draws a huge crown covering the walls of her cell, you're sent to learn what, if anything, it has to do with your past. But when the inmates escape, there's only one way for you to regain control — find the Black Crown before they do. You'll need […]