INFO
Item Reviewed
Mystery Tales: The House of Others Collector's Edition
July 21, 2017
RELEASE DATE
June 30, 2017
FEATURES
Widescreen Support
Interactive Jump-Map
Voice Overs
3 Difficulties + Custom Mode
Hidden Objects Vs. Match-3
COLLECTORS EDITION
Exclusive Bonus Chapter
Integrated Strategy Guide
Wallpapers & Concept Art
Soundtracks & Morphing Objects
Achievements & Collectibles
Replayable Hidden Objects
FOR PC
Mystery Tales: The House of Others
You are gifted with the ability to see ghosts, both a blessing and a curse. Thus, you worry that your brother Patrick, the host of a popular ghost-hunting television show, is in danger when you saw him in your nightmares. Take a trip to the haunted Arden Manor, home of the serial killer Count Valack Arden, where your brother's TV show last took place and unsolve this ghost story!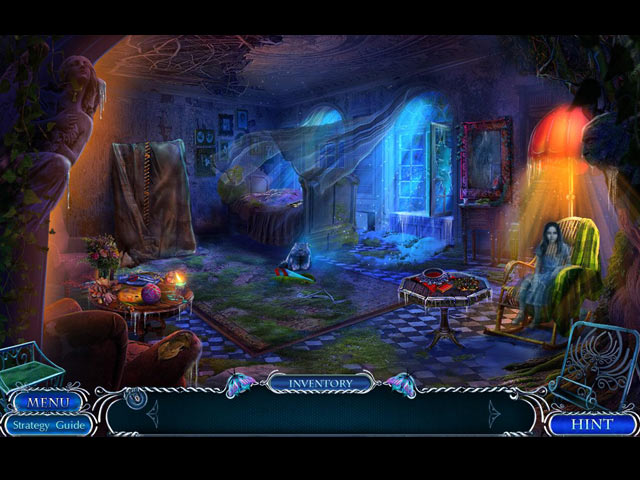 Mystery Tales: The House of Others is the seventh game in the series, and perhaps, the creepiest installment yet. All the scenes are filled with signs of paranormal activities, both the in-your-face type and subtle hints. The game does an effective job conveying this sense of horror through a spooky atmosphere and suspenseful soundtracks. The visuals are rich in colors and details, while the location designs are just creative enough to earn our attention. However, we do think the soundtracks could have been less repetitive.
Story wise, Mystery Tales: The House of Others manages to deliver a rather tired plot in a surprisingly fascinating way. The characters are interesting to interact with, the mini-games often add to the development of the storyline, and the cutscenes are not too many yet not too few.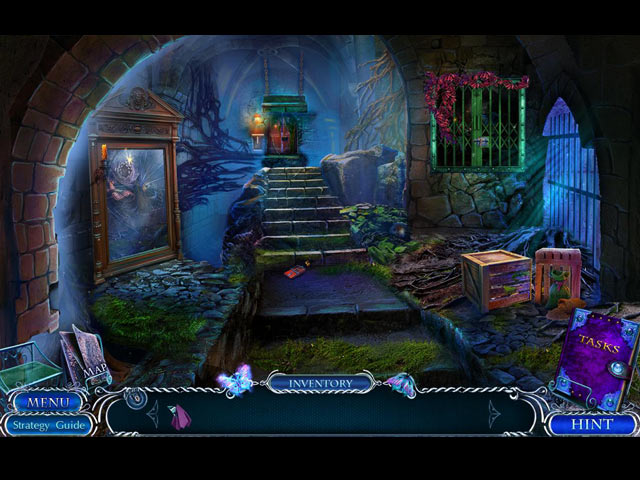 HOPA veterans will most likely find Mystery Tales: The House of Others to be fairly easy. The adventure is predictable and somewhat straightforward – the hint function as well as the strategy guide are rarely needed since the solutions to most tasks are crystal clear. The hidden object scenes and the puzzles are not much more challenging; the hidden object scenes include items so large in size that they are barely "hidden" and the puzzles are traditional and simple.
Mystery Tales: The House of Others took us around four hours to complete, and the bonus chapter took us another 50 minutes. Other features included in the Collector's Edition are wallpapers, concept art, soundtracks, a strategy guide, replayable hidden object scenes, achievements, collectibles, and morphing objects.
Mystery Tales: The House of Others is a decent horror lite that could have been excellent only if it was more complex.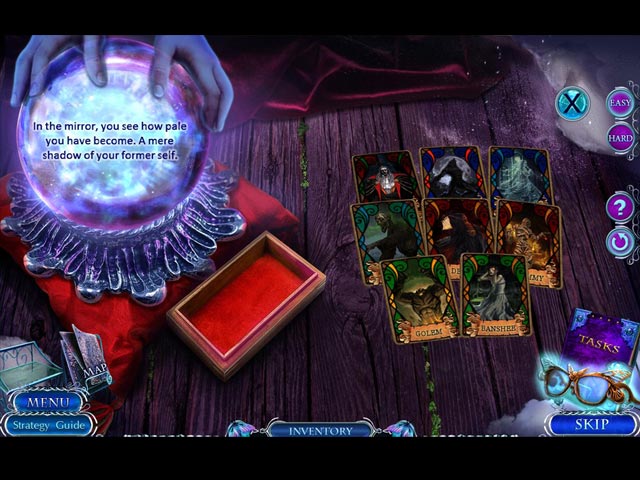 Enchanted Kingdom has beautiful wallpapers, soothing music, attractive concept art, and engaging movies abound in this mystery quest game, so rush to play to fully immerse yourself in the wonderful environment. Do you have any idea how to restore the Kingdom's magical power? You must solve riddles, mental teasers, and mini-games in the exciting adventure […]
Throughout this object-finding game, you'll get a sense of total immersion. Because every area of this game's universe is loaded with hidden objects, you can play as a true explorer.Domini Games has published "The Game," a brand new terrific game in the "Labyrinths of World" series, which was released on September 9, 2021. Simon and […]
Explore your favorite free hidden object games, logic puzzles, and brain teasers, again and again, loing for the items you need to get achievements. Are you up to the task? In these amusing locating object games, your goal is to seek out and uncover concealed objects to solve the case.Domini Games published another excellent game […]