INFO
Item Reviewed
Love Chronicles: Death's Embrace Collector's Edition
July 24, 2017
FEATURES
Widescreen Support
Interactive Jump-Map
Voice Overs
3 Difficulties + Custom Mode
Compass
COLLECTORS EDITION
Exclusive Bonus Chapter
Integrated Strategy Guide
Wallpapers & Concept Art
Soundtracks & Collectibles
Developer's Diary
Aaron and Ophelia were just about to get married when Ophelia was suddenly struck by a deadly disease. Aaron has already tried to save his lover using any means necessary, all of which proved fruitless. He is now ready to take one step further into the dangerous world of dark magic. Help Aaron as he explores the Underworld in search for the Blind Witch, who might be able to help bringing Ophelia back to life!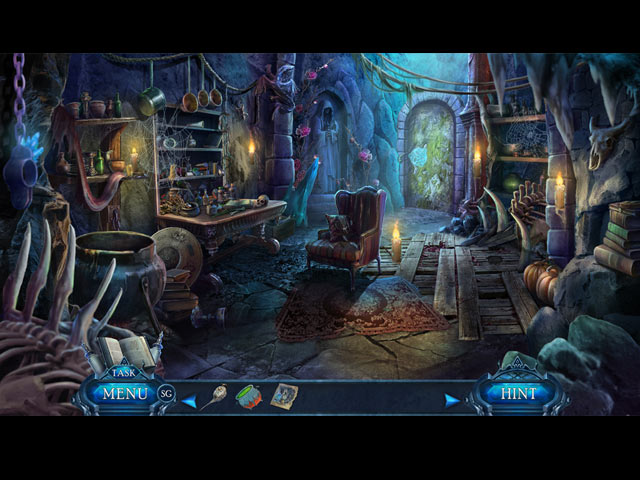 Once again, the Love Chronicles series seamlessly integrates a romance story with a dark fantasy theme. There is no denying that this sort of storyline has been done a hundred times before. However, it is also worth noting that the one in this game is particularly well done. From the delivery to the dialogs – every part of the storyline is perfectly-tuned.
Regarding the gameplay, there is nothing groundbreaking. The adventure is fairly traditional – no helpers or anything unexpected. There is one extra feature though, which is The Compass. It is not required to use very often, and usually consists of aligning parts of the scene to reveal hidden spaces. Similarly, the hidden object scenes and the puzzles are not the most innovative types. Still, we thoroughly enjoyed every one of them since they were all extremely well-crafted and of acceptable difficulty.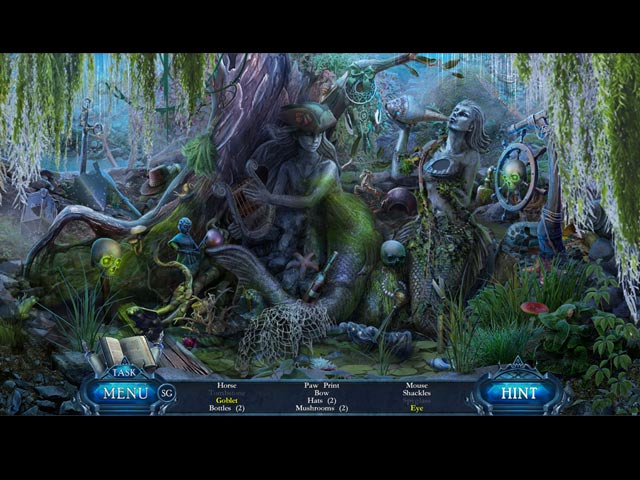 No HOPA game is complete without a top-rate production. Love Chronicles: Death's Embrace certainly does not disappoint with its sights and sounds. The visuals feature extravagant special effects and intricate details – all of which are stunning. Further, the audio delivers the same high quality. The voice-acting is on-point and appropriate for each character, while the soothing music gives the game a magical feel.
Love Chronicles: Death's Embrace has a typical length of around four hours and the bonus chapter comes in at the 50-minute mark. The Collector's Edition is rather light on the bonus content, having only included a strategy guide, wallpapers, concept art, developer's diary, soundtracks, and collectibles.
Love Chronicles: Death's Embrace sticks to the formula and delivers a wholesome HOPA experience.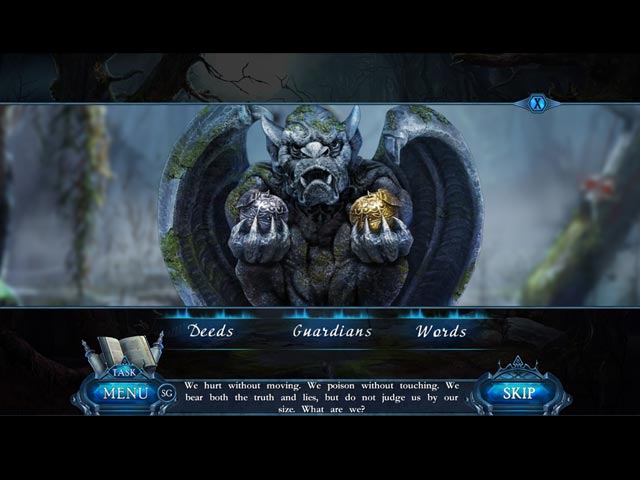 Greedfall, an expansive RPG by the French studio Spiders, offers players lush, opportunity-filled environments that are enhanced by a variety of customization options. Although a Greedfall sequel is in the works, Spiders does not intend to depart from that offering shortly, and the upcoming Steelrising is an action RPG instead, thus it will be […]
We've seen a lot of Daedalic's upcoming stealth adventure game gameplay. We've been waiting for further information about The Lord of the Rings: Gollum since it was ayed to 2022 at the start of 2021. Fortunately, developer Daedalic Entertainment is finally gearing up to iver this game into the hands of J.R.R. Tolkien enthusiasts after […]
Your friend is having trouble in these searching games because her grandma has gone missing, and she believes something bad has happened.To become a true Fairy Godmother, you must travel to various locations in this hidden object game. Various HOPs and mini-games will assist you in immersing yourself in the enchanting story of a fairytale […]