INFO
Item Reviewed
Ghost Files: The Face of Guilt Collector's Edition
July 15, 2017
RELEASE DATE
June 28, 2017
DEVELOPER
Brave Giant Studios
FEATURES
Widescreen Support
Interactive Jump-Map
Voice Overs
3 Difficulties + Custom Mode
Diary & Lab
COLLECTORS EDITION
Exclusive Bonus Chapter
Integrated Strategy Guide
Wallpapers & Concept Art
Soundtracks & Morphing Objects
Replayable HOs & Puzzles
Achievements & Collectibles
A serial killer known as The Guilty Man is going around the town hunting down his victims. Emily Meyer, an amateur police detective, is assigned to solve this chilling case. Can she catch the killer just in time before he claims his tenth body? Brave Giant Studios, the team behind such famous series like Queen's Quest and Demon Hunter, is back with a brand-new series, and it is more thrilling than ever.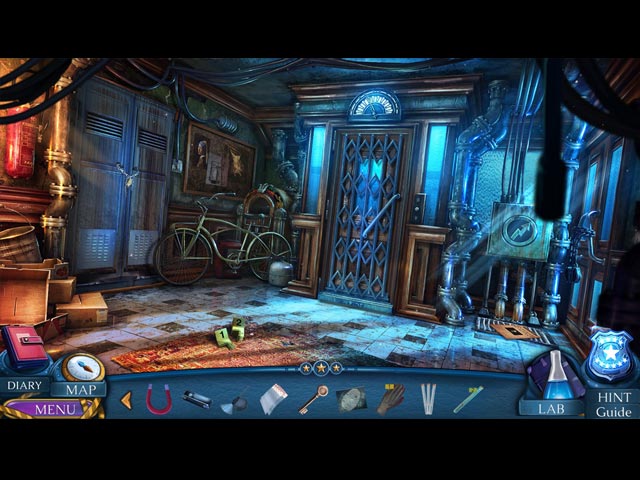 Right from the start, we knew we were getting into a juicy murder mystery, one that involves paranormal spirits. The storyline here might not be all that different when compared to other HOPAs with similar "who-dun-it" type of storyline. However, the way that the story develops and unravels in this game is something special. The game managed to keep us on the edge of our seats all the way through. We also appreciate the inclusion of a special feature, the Lab, which allows for the examination of pieces of evidence and really gets us involved in the investigative process.
Like any other recent releases from Brave Giant, Ghost Files: The Face of Guilt has a stunning production. The graphics are beautifully drawn and stunningly painted. Some scenes can look a little muddy, but that is appropriate for the suspenseful atmosphere of the game. Further, the orchestral soundtracks are always intriguing and not at all distracting.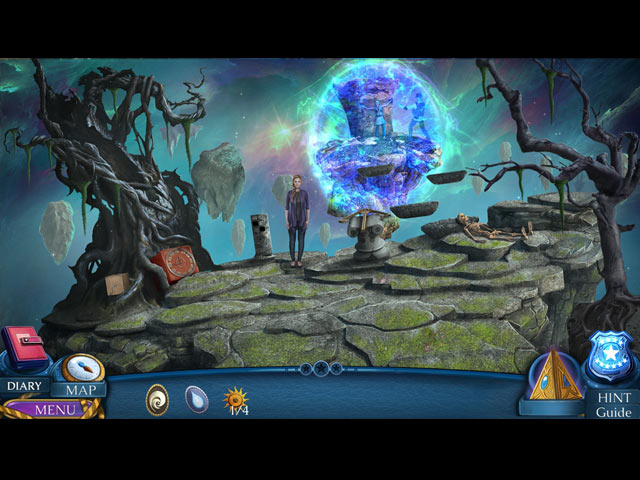 Gameplay wise, Ghost Files: The Face of Guilt is extremely well-crafted. While the challenge level might not be high, the game is not primary-grade easy either. The hidden object scenes present some innovative ideas and the puzzles are all quite entertaining. The main concern with Ghost Files: The Face of Guilt is the large amount of grammatical errors which littered through all aspects of the game; from the puzzle instructions to few of the a dialogs.
Some might be disappointed to know that Ghost Files: The Face of Guilt does not allow them to access the majority of the bonus content before they complete the game. This is a shame considering the fact that the Collector's Edition comes with a fair share of extras; a strategy guide, wallpapers, concept art, soundtracks, videos, replayable hidden objects, replayable puzzles, a wide array of collectibles, morphing objects, and achievements.
Ghost Files: The Face of Guilt is an outstanding murder mystery that impresses both with delivery and production.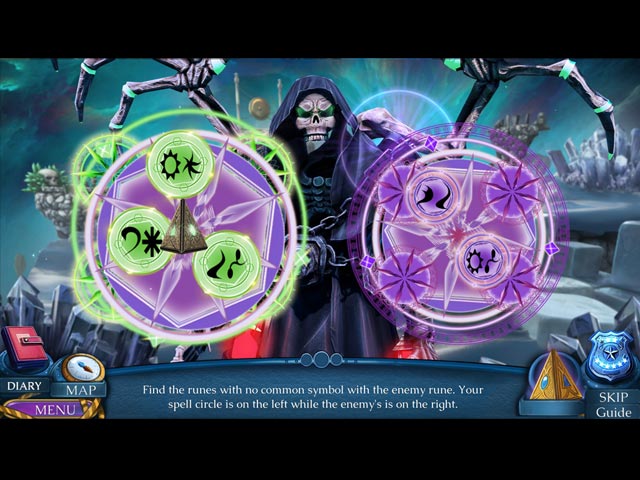 Vampire Legends: The True Story of Kisilova is a HOPA game that provides a fairly typical vampire experience. The elite in Vienna has heard reports of a string of murders following a deadly plague epidemic. The government has decided to act in response to the danger of the disease spreading as well as murmurs of […]
The young prince Fern vanishes with a mysterious female just before his coronation. The royal protectress and teacher have been tasked with finding him and bringing him home.In this new adventure game by Artifex Mundi named "Lost Grimoires 2: Shard of Mystery," which was released on April 19, 2017, she will encounter tricky hidden object […]
After defeating the army of the strange Elf Sylvanheir, King Raphael returns victorious. While the king's followers await his victorious entrance, his sister fears Raphael has been cursed and that a genuine war is about to break out, based on his unusual letters from the conflict.A fascinating hidden-object puzzle adventure game from the makers of […]