INFO
Item Reviewed
Dark Realm: Guardian of Flames Collector's Edition
July 30, 2017
FEATURES
Widescreen Support
Interactive Jump-Map
Voice Overs
3 Difficulties + Custom Mode
Diary
COLLECTORS EDITION
Exclusive Bonus Chapter
Integrated Strategy Guide
Wallpapers & Soundtracks
Morphing Objects & Concept Art
Achievements & Collectibles
Replayable Hidden Objects
Queen Valera is one of the last mages of the Firewielders and her next challenge is the hardest one yet. Long ago, the Dark Lord Azomod was banished to the depths of the Dark Realm, but he has managed to escape and ready to come back stronger than ever. Can Queen Valera uses her power to defend Azomod from destroying her beloved kingdom?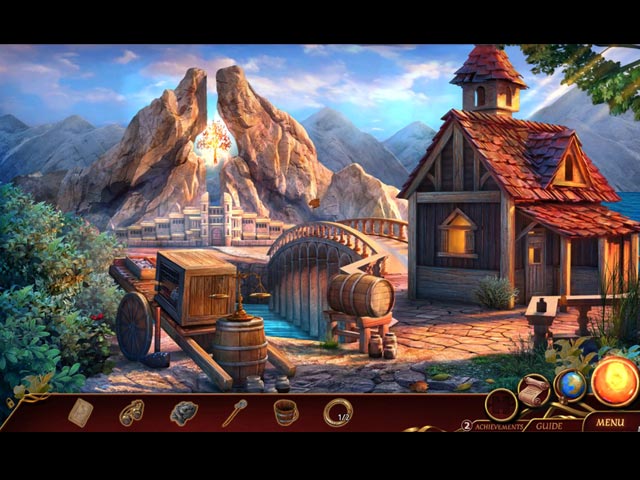 Dark Realm has always been one of our personal favorite series due to its stellar storytelling and excellent execution. Guardian of Flames tells a story that is nothing unique to the genre, and might have been deemed boring if it was done by some other developers. However, the creative minds at Mad Head managed to make this same-old storyline feels fresh and interesting, especially by including exciting backstory and introducing fascinating characters.
A good story would go to waste if it is accompanied by a lackluster production. Luckily, the visuals in Dark Realm: Guardian of Flames could not have been more epic. Each scene is drawn and painted with such precision and professionalism that is extremely captivating. Of course, the cutscenes and the audio are essential as well, and Mad Head certainly does not disappoint.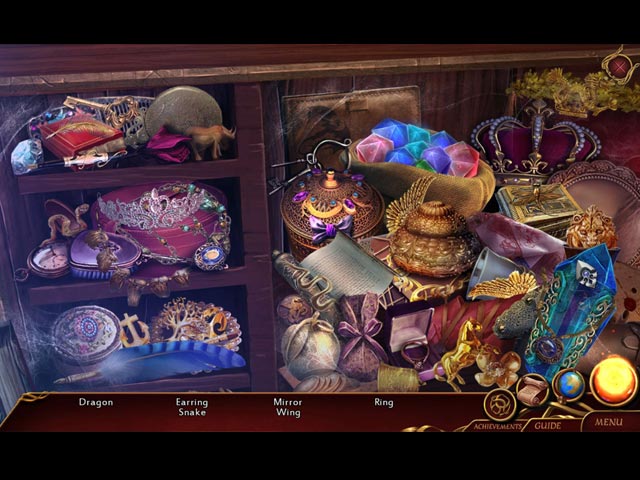 Dark Realm: Guardian of Flames involves a fair share of hand-holding, which dilutes the challenge of the game a little. Still, the game remains satisfyingly entertaining, particularly with its hidden object scenes and puzzles. As always, the hidden object scenes are multi-layered and varied, featuring incredible designs and top-notch creativity. The puzzles are well-integrated into the storyline and offer minor challenges.
Compared to other games in Mad Head's archive, Dark Realm: Guardian of Flames is relatively weak in terms of bonus content. The Collector's Edition comes with a bonus chapter, a strategy guide, wallpapers, concept art, soundtracks, replayable hidden object scenes, achievements, morphing objects, and collectibles.
Dark Realm: Guardian of Flames is another outstanding addition to this spotless franchise. The gameplay could have been a little more complex, but the game is pretty much perfect otherwise.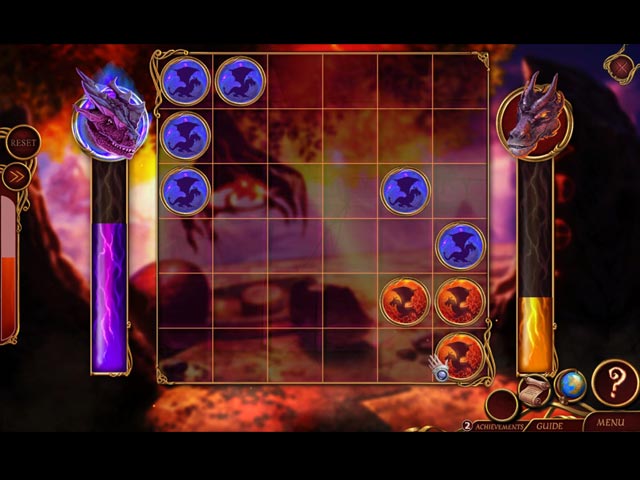 Greedfall, an expansive RPG by the French studio Spiders, offers players lush, opportunity-filled environments that are enhanced by a variety of customization options. Although a Greedfall sequel is in the works, Spiders does not intend to depart from that offering shortly, and the upcoming Steelrising is an action RPG instead, thus it will be […]
We've seen a lot of Daedalic's upcoming stealth adventure game gameplay. We've been waiting for further information about The Lord of the Rings: Gollum since it was ayed to 2022 at the start of 2021. Fortunately, developer Daedalic Entertainment is finally gearing up to iver this game into the hands of J.R.R. Tolkien enthusiasts after […]
Your friend is having trouble in these searching games because her grandma has gone missing, and she believes something bad has happened.To become a true Fairy Godmother, you must travel to various locations in this hidden object game. Various HOPs and mini-games will assist you in immersing yourself in the enchanting story of a fairytale […]