INFO
Item Reviewed
Surface: Strings of Fate Collector's Edition
June 27, 2017
FEATURES
Widescreen Support
Interactive Jump-Map
Voice Overs
3 Difficulties + Custom Mode
Diary
COLLECTORS EDITION
Exclusive Bonus Chapter
Integrated Strategy Guide
Wallpapers & Concept Art
Soundtracks & Screensavers
Achievements & Collectibles
Morphing Objects
Replayable HOs & Puzzles
Your sister got hit by a speeding car right in front of your own eyes. Right when you were just about to approach your injured sister, a spirit appeared out of thin air and whisked her away! You soon discover that your sister has been taken to the Land of the Forgotten. Are you willing to risk your life to save your sister in this game of chance?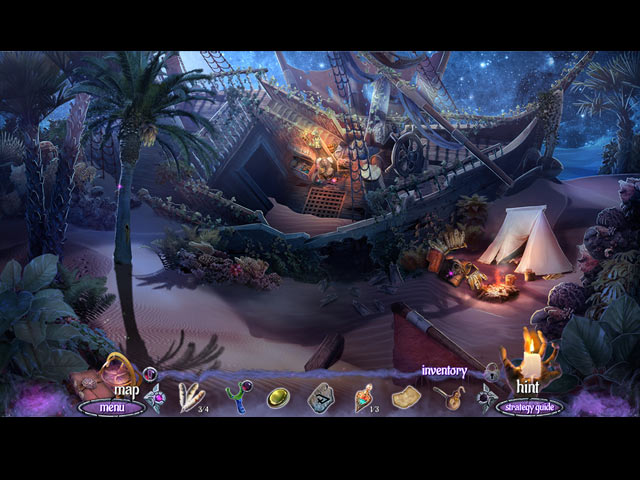 Surface: Strings of Fate starts off with a strong promise. Game of Gods was a remarkable sequel, and the idea of "game of chance" that is introduced early on in this game reminds us of that installment. The first chapter of the game is actually very enjoyable, with smart storytelling and innovative interactions. However, the game slowly turns into just another "travel through the portals" kind of game. Besides, the lack of fast-paced events in the storyline also dulls the game to some extent.
Technically, there is nothing wrong with the game, but there is nothing memorable about it either. The gameplay is as smooth as can be, although we have seen it all before. The puzzles are cleverly-integrated into the storyline, but they could have been harder. The hidden object scenes are entertaining and professionally-designed, even though the challenge level is low. We admired the first few Surface games for their originality, something that Strings of Fate fails to showcase.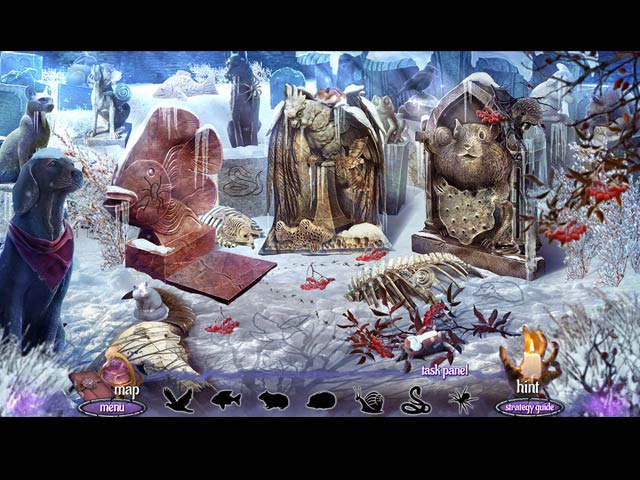 Since this is a release from Elephant Games, there is no doubt that the visuals are first-rate. The graphics are glowing with intricate details and stunning colors, while the cutscenes are crafted with expertise. Surface: Strings of Fate does not only look amazing, it also sounds amazing. The voice-acting is on-point and fits the personality of each character very well, and the grandiose soundtracks never disappoint whenever they kick in.
Surface: Strings of Fate is a Collector's Edition game, so by nature, it comes with a handful of extra features. This includes a fairly decent bonus chapter, a strategy guide, wallpapers, concept art, soundtracks, a screensaver, replayable hidden object scenes, replayable puzzles, achievements, morphing objects, and collectibles.
Surface: Strings of Fate delivers high production values and a cohesive gameplay, despite a bland storyline.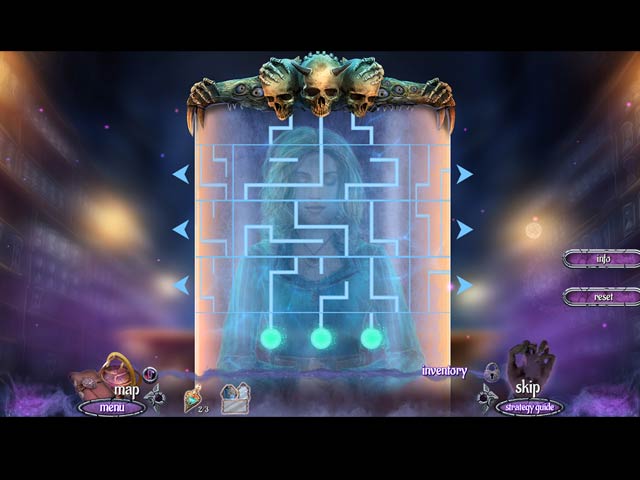 Christmas Stories- The Christmas Tree Forest will engage you in the unforgettable world of Haunted Hotel and put your skills to the test in thrilling hidden-object puzzles, fascinating locations, and uncovering the hotel's mystery that is robbing people of their years of life before it's too late. Will you be able to solve the puzzles […]
Solve challenging riddles, travel to odd locations, and uncover the secrets of the magical Halloween animals. Will you be able to solve Halloween Stories: The Neglected Dead's puzzles? You have a fantastic opportunity to learn about the surprises that the three world locations have in store for you. Neglected, a great puzzle adventure game from […]
In this detective adventure game from Elephant Games LLC, which was released on March 4, 2021, you can hunt for hidden things and solve puzzles and brain teasers.Your mission is to find unusual stuff in order to halt the murder. Can you solve the "Strange Investigations: Becoming" criminal case? Explore crime scenes, stop the perpetrator, […]