INFO
Item Reviewed
Haunted Hotel: Personal Nightmare Collector's Edition
June 22, 2017
FEATURES
Widescreen Support
Interactive Jump-Map
Voice Overs
3 Difficulties + Custom Mode
COLLECTORS EDITION
Exclusive Bonus Chapter
Integrated Strategy Guide
Wallpapers & Concept Art
Soundtracks & Morphing Objects
Replayable HOs & Puzzles
Achievements & Collectibles
Secret Room
You recently received an anonymous letter hinting the whereabouts of your mother and sister, both of whom went missing 20 years ago. This leads you to the Freedom Hotel, the place where your fears are turned into reality and ready to eat you alive. Can you survive this madness and find out the truth about your missing family?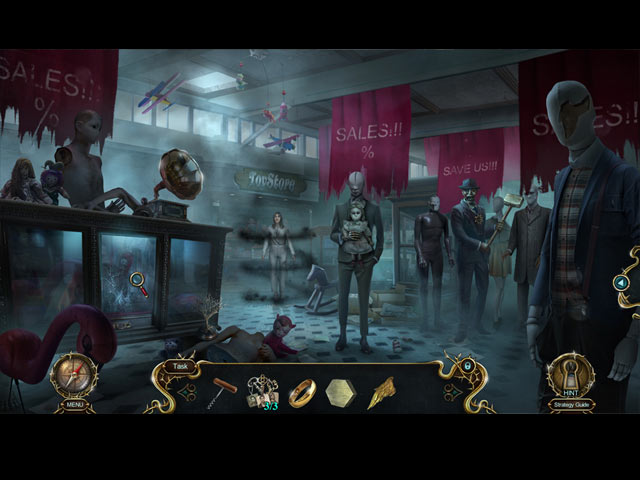 The storyline in Haunted Hotel: Personal Nightmare deals with the concept of fear; which might sound exciting, but has actually been done a couple times in the history of HOPA. What differentiates this new Haunted Hotel game from other games with a similar theme (Sable Maze: Twelve Fears and Haunted Halls: Nightmare Dwellers to name a few) is that Personal Nightmare is set primarily in a hotel. We were intrigued by how the developer managed to transform harmless hotel locations into horrifying scenes of fear.
Haunted Hotel: Personal Nightmare follows a typical set of guidelines for a HOPA game; an adventure part with substantial backtracking, some hidden object scenes, and puzzles for a change of pace. Each location in Haunted Hotel: Personal Nightmare is packed with a variety of tasks, making the game slightly more challenging than we first expected it to be. We also appreciate the creativity and thought that put into the designs of the hidden object scenes, as well as all the twists on the classic puzzle concepts.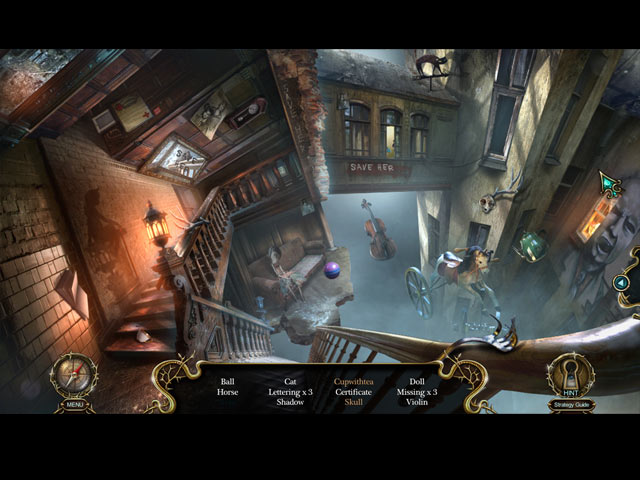 The experience is further enhanced by the fantastic production. The graphics in Haunted Hotel: Personal Nightmare are appropriately dark and gloomy, while the soundtracks are of course, suspenseful and dramatic. Moreover, we loved the art direction of this game; some scenes look as if they came straight out of a horror movie.
The main game and the bonus game took us a total of five hours to complete. Haunted Hotel: Personal Nightmare is offered as a Collector's Edition, with an Extras section that includes a strategy guide, wallpapers, concept art, soundtracks, a screensaver, achievements, collectibles, morphing objects, replayable hidden object scenes, replayable mini-games, and a secret room.
Haunted Hotel: Personal Nightmare is a stellar horror-based entry to the series. It is a pity it was not more innovative or daring.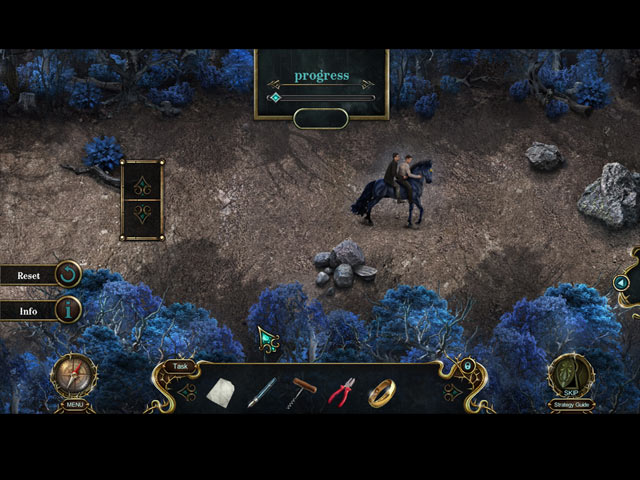 Christmas Stories- The Christmas Tree Forest will engage you in the unforgettable world of Haunted Hotel and put your skills to the test in thrilling hidden-object puzzles, fascinating locations, and uncovering the hotel's mystery that is robbing people of their years of life before it's too late. Will you be able to solve the puzzles […]
Solve challenging riddles, travel to odd locations, and uncover the secrets of the magical Halloween animals. Will you be able to solve Halloween Stories: The Neglected Dead's puzzles? You have a fantastic opportunity to learn about the surprises that the three world locations have in store for you. Neglected, a great puzzle adventure game from […]
In this detective adventure game from Elephant Games LLC, which was released on March 4, 2021, you can hunt for hidden things and solve puzzles and brain teasers.Your mission is to find unusual stuff in order to halt the murder. Can you solve the "Strange Investigations: Becoming" criminal case? Explore crime scenes, stop the perpetrator, […]