INFO
Item Reviewed
The Forgotten Fairy Tales: The Spectra World Collector's Edition
June 13, 2017
FEATURES
Widescreen Support
Interactive Jump-Map
Voice Overs
Hidden Objects Alternative
3 Difficulties + Custom Mode
COLLECTORS EDITION
Exclusive Bonus Chapter
Integrated Strategy Guide
Wallpapers & Movies
Screensavers & Soundtracks
Concept Art
Achievements & Collectibles
A strange package addressed to Alice has just arrived at the house. As soon as Alice's daughter opened the package, a strange fog emerged and turned her and Alice's husband into stone. Not only that, but a talking fox appeared out of nowhere and invited Alice to the magical land of Spectra. Can you help Alice bring her family back to life?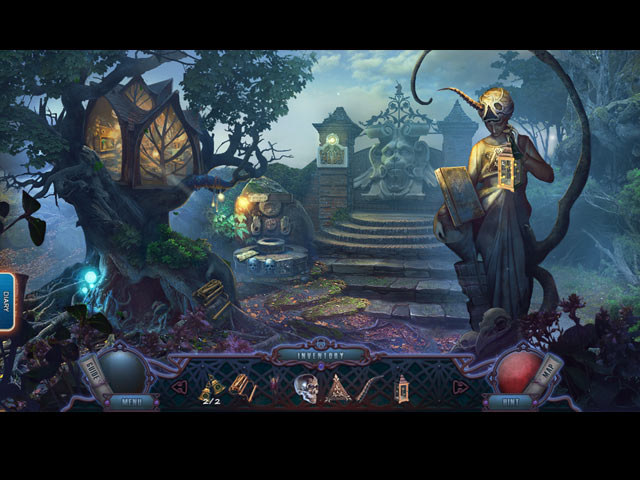 First of all, we appreciate that Elefun Games is trying to start a brand-new series instead of spawning sequels after sequels of Witches' Legacy and Fear For Sale. However, it would have been better if The forgotten Fairy Tales is actually something different, something that Elefun has not done before. To us, this first installment of The Forgotten Fairy Tales feels like Fear For Sale with a little less horror, or The Keeper of Antiques, but slightly darker. The story could have been much more captivating if it explores some new territories, and not the same old tale about a faraway fantasy land.
That being said, The Forgotten Fairy Tales: The Spectra World is not entirely dull. The gameplay is just as polished as any other Elefun projects. The hidden object scenes are nowhere near groundbreaking, but are satisfying and offer a fun puzzle as an alternative to searching objects. Similarly, most of the puzzle concepts are fairly average, but are entertaining all the same.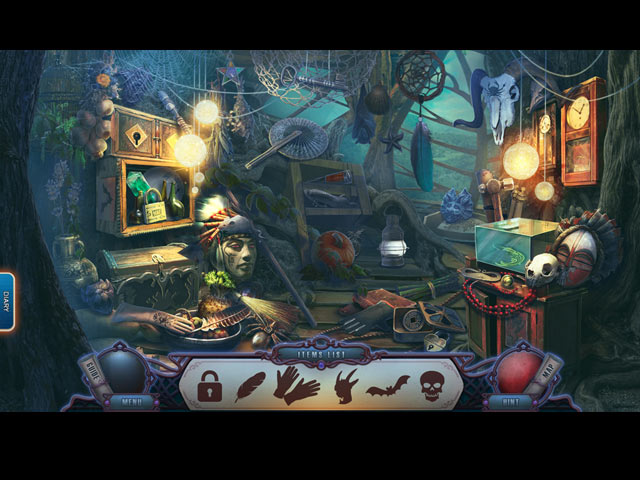 The Forgotten Fairy Tales: The Spectra World features some fascinating landscapes and scenery, brought to life by stunning artwork and top-notch effects. The game showcases the same level of excellency in the audio department; unobtrusive soundtracks, calming ambiance sounds, and well-synced voice-overs.
We enjoyed the four hours of gameplay The Forgotten Fairy Tales: The Spectra World has to offer, although there was nothing stand-out and we would probably forget about the game by the next morning. The Collector's Edition is decent. as it includes a strategy guide, a bonus chapter, wallpapers, screensavers, concept art, soundtracks, movies, achievements, and collectibles.
Elefun plays it safe with The Forgotten Fairy Tales: The Spectra World, resulting in an ordinary dark fantasy that is totally forgettable.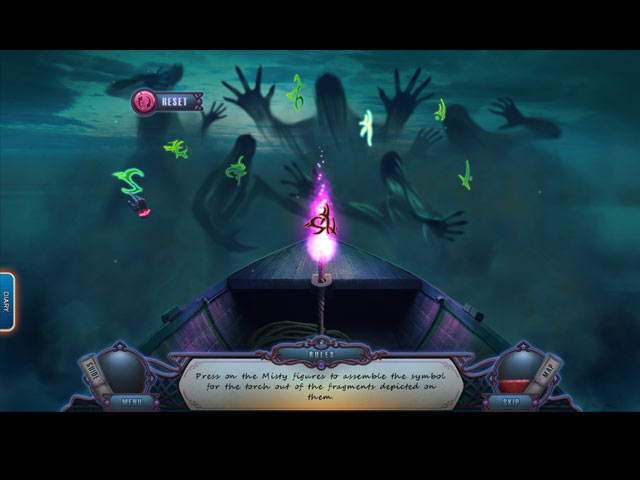 Witches' Legacy continues the successful franchise with its twelfth installment, Secret Enemy. Not long after the Ancient Once was resurrected in the previous game, evil monsters have kicked off their attack on the Earth. But these foul creatures are not the power witch's only foe, as the Witch Hunters are also out tracking down witches […]
Earth is currently swarmed with monsters and evil entities when the Witch Hunters decided to take advantage of this opportunity and attack the witches. Can you keep the Earth as well as your own coven safe from these external forces? Screenshots taken by Jan Thomas
It was the night right after the ceremony in which Fear For Sale magazine won an award and you just arrived home when you got an urgent call from your boss – creepy dolls are attacking the Fear For Sale headquarter! As a skilled investigative journalist, do you have what it takes to solve yet […]