INFO
Item Reviewed
Bridge to Another World: Escape From Oz Collector's Edition
June 26, 2017
FEATURES
Widescreen Support
Interactive Jump-Map
Voice Overs
3 Difficulties + Custom Mode
Dog Helper
COLLECTORS EDITION
Exclusive Bonus Chapter
Integrated Strategy Guide
Wallpapers & Screensavers
Soundtracks & Cutscenes
Concept Art
Achievements & Collectibles
Replayable HOs & Puzzles
Bridge to Another World returns to its fairy tale roots after the success of Alice in Shadowland. This time, you are welcomed to the twisted world of the Wizard of Oz. The day started out like any ordinary day; Dorothy sending her kids to school, sunny skies, no hints of a storm whatsoever. Suddenly, a giant tornado strikes Dorothy's house and she's not in Kansas anymore. Can you help Dorothy and her beloved dog, Toto, rescue the children and find their way back home?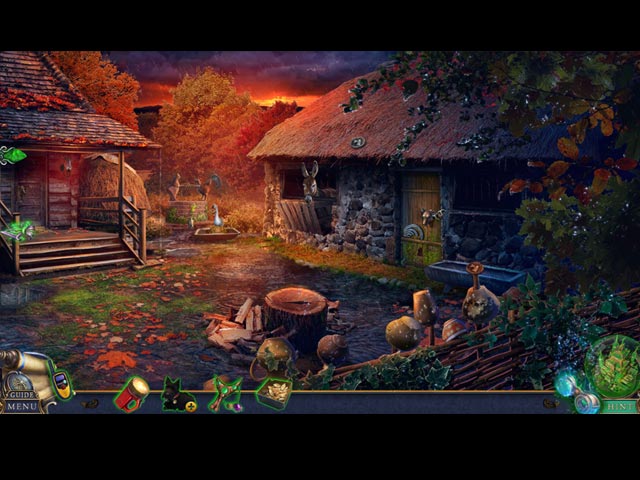 It seems like Dark Parables isn't the only series capable of twisting classic fairy tales. Bridge to Another World: Escape From Oz presents an intriguing and easy-to-follow storyline that is both familiar and foreign. The characters are well-developed, the backstory serves a purpose and the twists are exciting – this is excellent storytelling.
Unfortunately, other aspects of the game do not live up to the standard of the wonderful storyline. The sights and sounds are indeed great, but pale in comparison to those in the previous games. The simplistic gameplay is also a letdown. 4 Friends Games have proven time and time again that they are capable of crafting thoughtful, genius gameplay. Thus, it is disappointing to see that Escape From Oz features such a predictable and easy gameplay. This also applies to the puzzles, since the majority of them are anything but groundbreaking.
On the bright side, the hidden object scenes in Escape From Oz are decent. The designs are deliciously creative and satisfyingly complex. Many objects are difficult to find, providing the much-needed challenge factor. Having said all of these, we actually quite enjoyed the game – we just had such high hopes for this sequel, considering how amazing some of the previous installments were.
Bridge to Another World: Escape From Oz has a standard length of around four hours for the main game and an hour for the bonus chapter. The Collector's Edition comes with extras like a strategy guide, wallpapers, screensavers, concept art, movies, soundtracks, replayable hidden objects, replayable puzzles, achievements, and collectibles.
Bridge to Another World: Escape From Oz delivers a magical storyline, accompanied by a polished (even if it is too typical) gameplay.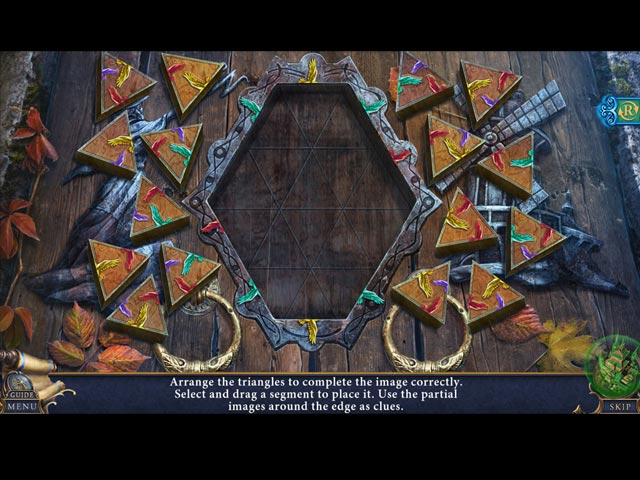 Come and discover all concealed items, use your sense of observation. Do you think you'd be an excellent detective?In this ightful game, you'll navigate through stunning mini-games, brainteasers, amazing riddles, and hidden clues.Friendly Fox Studio's Dark City: London is an adventure game featuring lots of hidden objects, mini-games, and riddles to solve that was launched […]
To find all hidden things, use your sense of observation. Do you think you'd make an excellent detective?In this ly adventure, navigate through stunning mini-games, brain teasers, astonishing riddles, and hidden clues.Friendly Fox Studio's Bridge to Another World: Through the Loing Glass is an adventure game featuring loads of hidden objects, mini-games, and puzzles to […]
A stranger's request brings you to the capital of Hungary to investigate a series of nightmarish attacks. You are then joined by Agatha, a curious partner who provides you with necessary local insights. Are these attacks instigated by a vengeful vampire or do lead to something much sinister? Find out in Dark City: Budapest. […]