INFO
Item Reviewed
Stranded Dreamscapes: Deadly Moonlight Collector's Edition
May 10, 2017
RELEASE DATE
April 23, 2017
DEVELOPER
Friendly Cactus Games
FEATURES
Widescreen Support
Interactive Jump-Map
Voice Overs
3 Difficulties + Custom Mode
COLLECTORS EDITION
Exclusive Bonus Chapter
Integrated Strategy Guide
Wallpapers & Concept Art
Soundtracks & Morphing Objects
Achievements & Collectibles
After the death of John Wolfgrin, the entire Wolfgrin family somehow, mysteriously vanished. You have been asked to investigate the Wolfgrin mansion for evidence, where the only person left to provide any clues is the family maid. Can you uncover the cursed artifact that is rumored to be behind this phenomena and save the Wolfgrin family?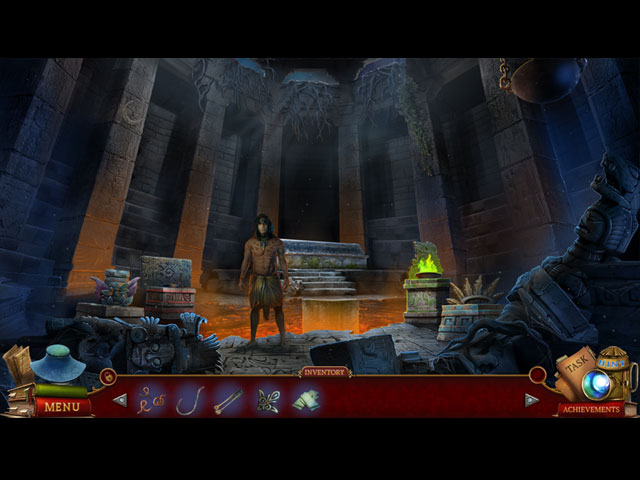 We had to remind ourselves over and over that Deadly Moonlight is actually a newly-released game, since everything about this game seems very outdated. The storyline is neither particularly exciting nor refreshingly original. The developer seems to try to spice up the rather dull plotline by incorporating portal-travelling aspect into the game. These portals open up to each Wolfgrin family member's deepest fear. While the varied environment in each portal is appreciated, this idea has been done several times before in much better fashions.
Stranded Dreamscapes: Deadly Moonlight couples its unoriginal storyline with mediocre visuals. The visual style looks like it comes straight out off a 2010 HOPA game; washed-out colors and blurred graphics to say the least. As for the audio, there is really nothing to write home about. The ambient sounds are quite repetitive and the background music is tedious, although the English-accent voice-overs are actually nice.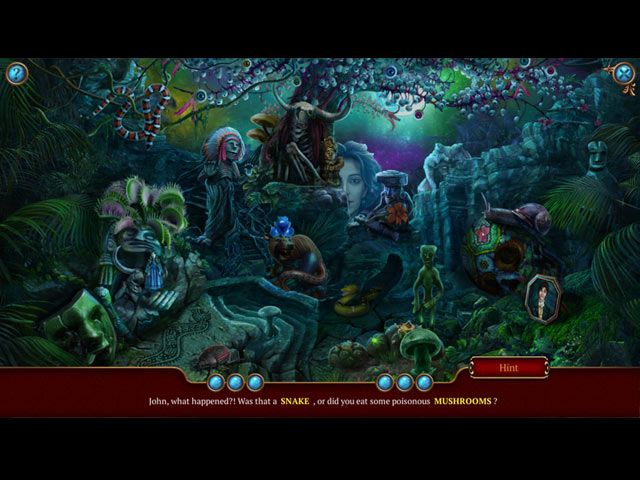 The gameplay in Stranded Dreamscapes: Deadly Moonlight is as predictable as it can get. The game is filled with every HOPA clichés, from weirdly shaped locks to all the usual interactions. The hidden object scenes are fairly well-made, but again, are not anything revolutionary. At the same time, the majority of the puzzles are extremely simple, and those that are slightly more complex are more time-consuming than actually challenging.
Stranded Dreamscapes: Deadly Moonlight has a standard length of around four hours. The bonus chapter is incredibly stale, and added another 50 minutes to the game. The Collector's Edition includes a strategy guide, wallpapers, soundtracks, concept art, achievements, collectibles, and morphing objects – all of which are expected in this day and age.
Stranded Dreamscapes: Deadly Moonlight simply does not try hard enough. There is nothing fundamentally wrong, but everything just seems so middle-of-the-road.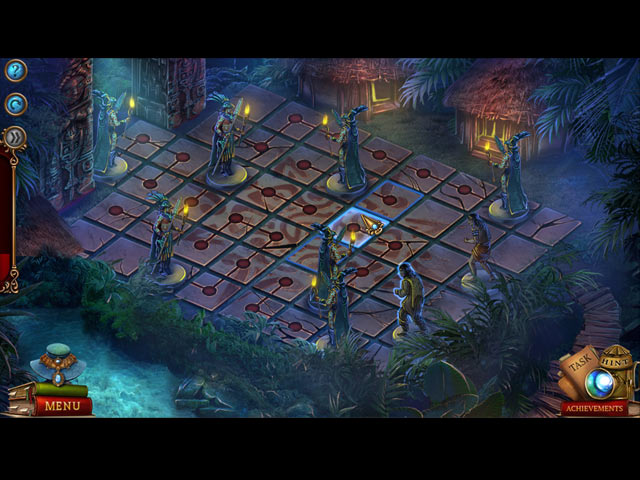 Take a journey to the Wolfgrin mansion, where Professor John Wolfgrin was recently found dead and his family reported missing. Following The Prisoner and The Doppelganger, are you ready for another challenging case? Screenshots taken by Jan Thomas
In this third Shrouded Tales game, Veronica is now qualified as a mage! Leon, a capable apprentice, is set to join her on a mission to protect Grimsdale from the cruel attacks from the shadow world. With Veronica missing, can the newly-trained Leon save the world with his own two hands? Shrouded Tales really needs […]
Alex lost her sister when she was young, a tragedy that still sticks with her even now. Things are loing up for Alex when her boyfriend, Ryan proposed to her. On her wedding day, however, her evil doppelganger sneaked out of the mirror world and switched places with Alex! Alex now needs to find her […]