INFO
Item Reviewed
Labyrinths of the World: The Devil's Tower Collector's Edition
May 21, 2017
RELEASE DATE
April 30, 2017
FEATURES
Widescreen Support
Interactive Jump-Map
Voice Overs
3 Difficulties + Custom Mode
Hidden Objects Vs. Match 3
Spectral Oculus
COLLECTORS EDITION
Exclusive Bonus Chapter
Integrated Strategy Guide
Wallpapers & Concept Art
Soundtracks & Cutscenes
Achievements & Collectibles
Replayable HOs & Puzzles
Secret Lair & Morphing Objects
You were just about to initiate your sister as a member of the Seekers at the Devil's Tower when an ancient evil God named Sanderion disrupted the process and kidnapped her. It seems like after centuries, Sanderion has finally found his way though a portal to Earth! Can you stop this intergalactic attack and bring your sister back?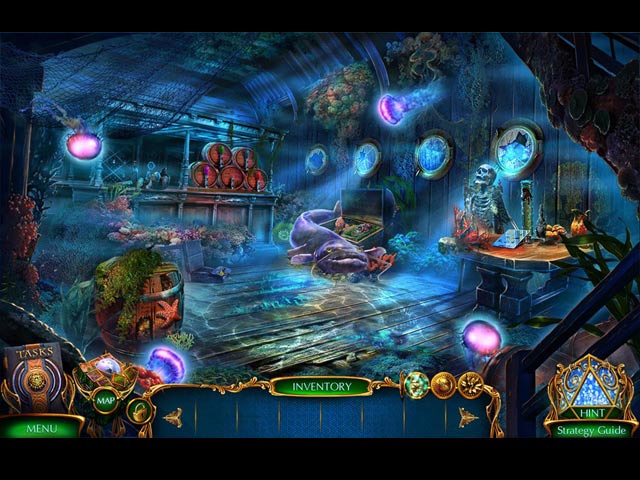 Similar to its predecessors, this new Labyrinths of the World game is a nice fusion of fantasy and science fiction. While the plot is overdone and the logic is at times flawed, the story development is actually quite interesting. The fast-paced nature of the game, combined with the otherworldly environment, makes The Devil's Tower an exhilarating adventure.
Domini Games also excels in the visual department this time around. The graphics are bright and bold, which matches the developer's signature art style. However, we found the animations and the cutscenes to be of higher quality than those we are used to from Domini – definitely a reassuring sign of progress. It is also worth noting how varied the locations in the game are; the game is filled with odd alien elements here and there, and we love them. On the other hand, the audio department slacks a little. The background music can become monotonous and the voice-acting is often awkwardly robotic.
Despite being a Sci-Fi adventure, Labyrinths of the World: The Devil's Tower does not venture beyond the familiars with its gameplay. As long-time fans of the HOPA genre, we had no trouble getting through the adventure section and the hidden objects section of the game. The puzzles are where we actually see glimpses of complexity, and the difficulty selection for each of the puzzles is certainly a nice touch.
The standard game of Labyrinths of the World: The Devil's Tower took us roughly three and a half hour to complete and the bonus chapter took us 50 minutes – it was still entertaining, but less eventful than the main game. Other features included in the Collector's Edition are a strategy guide, wallpapers, concept art, soundtracks, videos, achievements, collectibles, morphings, a secret lair, replayable hidden object scenes, and replayable puzzles.
Don't expect Labyrinths of the World: The Devil's Tower to follow the law of nature, but sometimes a little fun is all we need.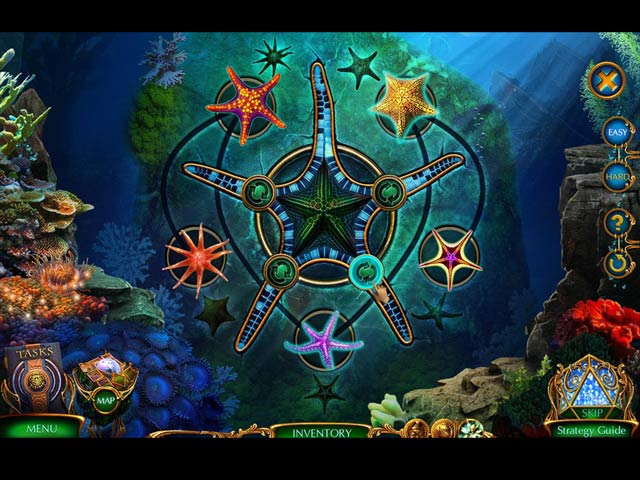 Enchanted Kingdom has beautiful wallpapers, soothing music, attractive concept art, and engaging movies abound in this mystery quest game, so rush to play to fully immerse yourself in the wonderful environment. Do you have any idea how to restore the Kingdom's magical power? You must solve riddles, mental teasers, and mini-games in the exciting adventure […]
Throughout this object-finding game, you'll get a sense of total immersion. Because every area of this game's universe is loaded with hidden objects, you can play as a true explorer.Domini Games has published "The Game," a brand new terrific game in the "Labyrinths of World" series, which was released on September 9, 2021. Simon and […]
Explore your favorite free hidden object games, logic puzzles, and brain teasers, again and again, loing for the items you need to get achievements. Are you up to the task? In these amusing locating object games, your goal is to seek out and uncover concealed objects to solve the case.Domini Games published another excellent game […]