INFO
Item Reviewed
Fear For Sale: Hidden in the Darkness Collector's Edition
May 8, 2017
RELEASE DATE
April 21, 2017
FEATURES
Widescreen Support
Interactive Jump-Map
Voice Overs
Hidden Objects Vs. Jigsaw
3 Difficulties + Custom Mode
COLLECTORS EDITION
Exclusive Bonus Chapter
Integrated Strategy Guide
Wallpapers
Soundtracks & Concept Art
Achievements & Collectibles
Morphing Objects
Replayable HOs and Puzzles
In this tenth Fear For Sale game, an investigative journalist is led by the spirit of Linda Swan to the Drammond Island, where people started disappearing after the opening of a new attraction. Can you locate the missing people just in time before becoming the next victim of this serial kidnapper yourself?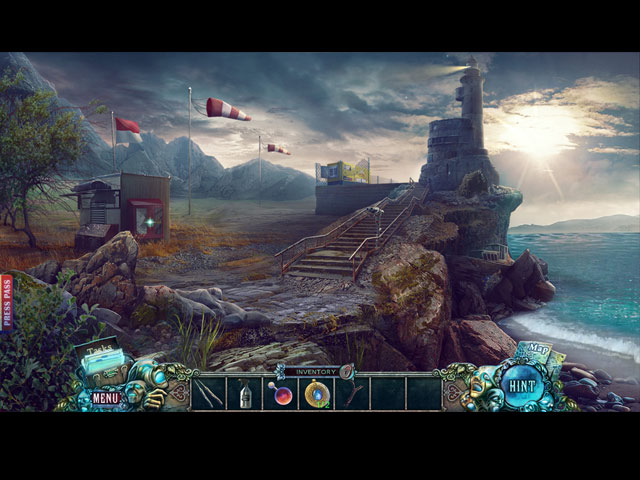 Unlike with the brilliant Witches' Legacy series, Elefun Games does not always deliver with its Fear For Sale series. This latest installment tells a cliché horror-lite storyline about a group of missing people on a haunted island. While the design of the landscapes is often mesmerizing and the storytelling is fairly engaging, the tediousness that comes with the game's overdone plot unfortunately offsets all else.
The lack of challenge in the gameplay also makes the game even more dull. The adventure part of the game involves an overwhelming amount of childish tasks and predictable actions. The hidden object scenes and the puzzles are extremely well-crafted, but don't turn out much better than the adventure when it comes to originality. We still value the highly-interactive environment in this new Fear For Sale game, but a little more out-of-the-box would also be appreciated.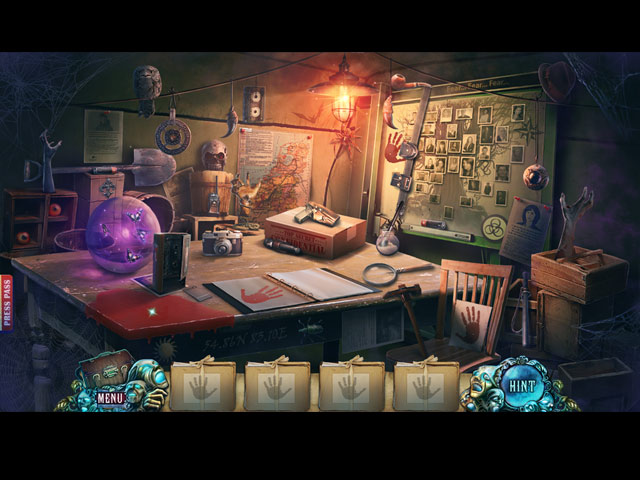 Basically, Fear For Sale: Hidden in the Darkness is saved by its flawless production. The exciting details in the visuals are no less than stunning, the animations are impressive, and the cutscenes are a notch above what Elefun has done before. The chilling music is appropriate for the game and its unobtrusive nature also makes it easy on the ears.
Fear For Sale: Hidden in the Darkness is a standard four-hour HOPA game, with a one-hour bonus chapter. The Collector's Edition does not come with mind-blowing features, but it is comprehensive nonetheless. The bonus section includes a strategy guide, wallpapers, concept art, soundtracks, replayable hidden objects, replayable puzzles, achievements, collectibles, and morphing objects.
Fear For Sale: Hidden in the Darkness is so mundane, it feels like we have played it a hundred times before. Unless Elefun Games can come up with anything much more memorable next time around, Fear For Sale might as well be retired.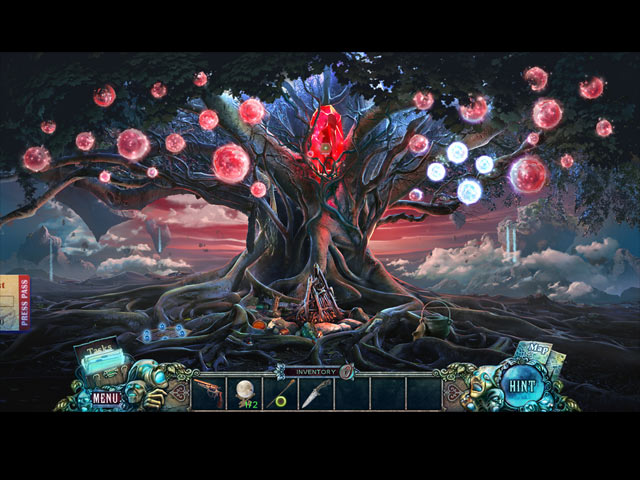 Witches' Legacy continues the successful franchise with its twelfth installment, Secret Enemy. Not long after the Ancient Once was resurrected in the previous game, evil monsters have kicked off their attack on the Earth. But these foul creatures are not the power witch's only foe, as the Witch Hunters are also out tracking down witches […]
Earth is currently swarmed with monsters and evil entities when the Witch Hunters decided to take advantage of this opportunity and attack the witches. Can you keep the Earth as well as your own coven safe from these external forces? Screenshots taken by Jan Thomas
It was the night right after the ceremony in which Fear For Sale magazine won an award and you just arrived home when you got an urgent call from your boss – creepy dolls are attacking the Fear For Sale headquarter! As a skilled investigative journalist, do you have what it takes to solve yet […]