INFO
Item Reviewed
Chimeras: Mark of Death Collector's Edition
May 24, 2017
FEATURES
Widescreen Support
Interactive Jump-Map
Voice Overs
3 Difficulties + Custom Mode
COLLECTORS EDITION
Exclusive Bonus Chapter
Integrated Strategy Guide
Wallpapers & Concept Art
Soundtracks & Screensavers
Achievements & Collectibles
Morphing Objects & Secret Room
Thomas was arrested for murdering two Royal guards over twelve years ago. Now, the people who were involved in the case started to receive the Chimeras mark and mysteriously die one by one. Victor, the prosecutor of this cursed case, has just received this mark of death and approached you for help. Can you find out what's going on behind the scenes and save Victor's life just in time?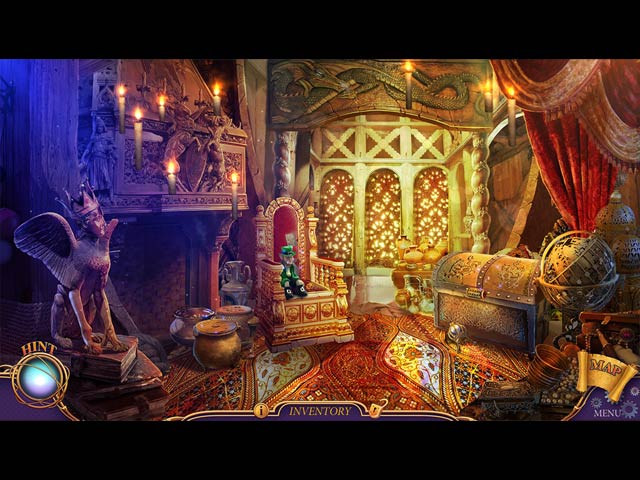 Let's start off with the positives. Elephant Games definitely knows how to handle their visuals, and their expertise in the field shines in Chimeras: Mark of Death. The graphics are crisp and clear, with extravagant special effects, and the cutscenes are equally impressive. One thing we would say is that the location design is not very original, a more creative approach would have made the game much more interesting.
The production is, perhaps, the only "above-average" aspect of the game. Chimeras: Mark of Death runs on a dull storyline that has been told, in slightly different versions, far too many times before. The characters fail to develop any emotional connections with the player and the backstory is also not very engaging. We got bored of the game and its recycled plot even before the first chapter was done.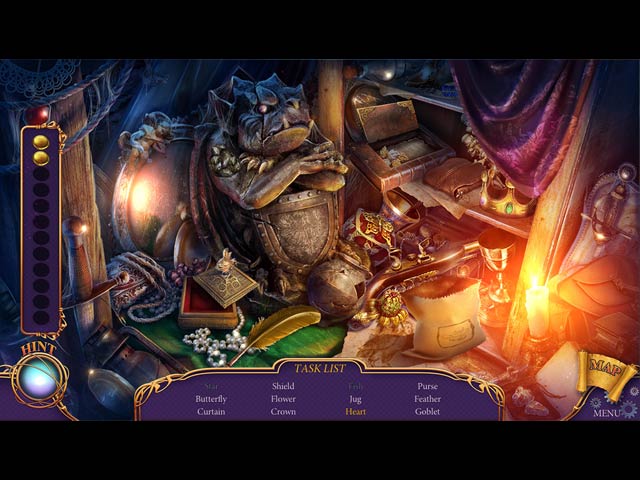 Chimeras: Mark of Death stays inside the safe zone from start to finish. The gameplay offers zero innovative features; the adventure is dead-easy, the hidden object scenes are plain and simple, and the puzzles are nothing we have not seen before. However, we must say that some of the puzzles are actually satisfyingly challenging, despite not being groundbreaking.
We finished the game in three and a half hours, or what felt like forever in the context of Chimeras: Mark of Death. The Collector's Edition comes with all the standard extras; a bonus chapter, a strategy guide, wallpapers, concept art, soundtracks, screensavers, a secret room, achievements, jigsaw puzzles, collectibles, and morphing objects.
Chimeras: Mark of Death is an utterly forgettable game. It is sad to see a series that once delivered epic experience and originality ended up being another wishy-washy dark fantasy franchise.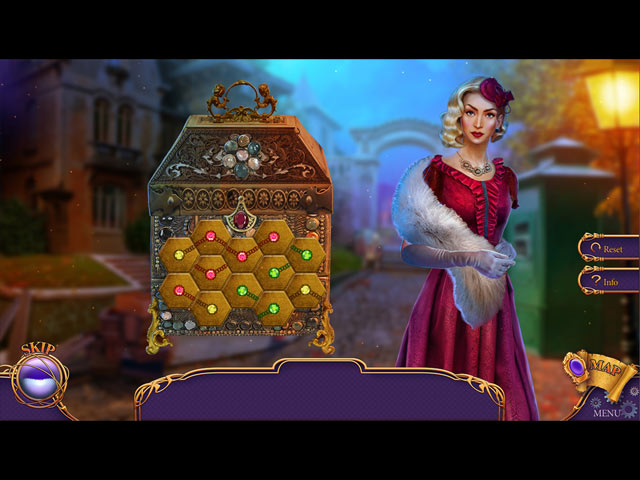 Christmas Stories- The Christmas Tree Forest will engage you in the unforgettable world of Haunted Hotel and put your skills to the test in thrilling hidden-object puzzles, fascinating locations, and uncovering the hotel's mystery that is robbing people of their years of life before it's too late. Will you be able to solve the puzzles […]
Solve challenging riddles, travel to odd locations, and uncover the secrets of the magical Halloween animals. Will you be able to solve Halloween Stories: The Neglected Dead's puzzles? You have a fantastic opportunity to learn about the surprises that the three world locations have in store for you. Neglected, a great puzzle adventure game from […]
In this detective adventure game from Elephant Games LLC, which was released on March 4, 2021, you can hunt for hidden things and solve puzzles and brain teasers.Your mission is to find unusual stuff in order to halt the murder. Can you solve the "Strange Investigations: Becoming" criminal case? Explore crime scenes, stop the perpetrator, […]