INFO
Item Reviewed
Queen's Quest III: End of Dawn Collector's Edition
April 16, 2017
RELEASE DATE
March 26, 2017
DEVELOPER
Brave Giant Studios
FEATURES
Widescreen Support
Interactive Jump-Map
Voice Overs
3 Difficulties + Custom Mode
Diary
Hidden Objects Vs. Matching
Magic Amulet & Fairy Helper
COLLECTORS EDITION
Exclusive Bonus Chapter
Integrated Strategy Guide
Wallpapers & Concept Art
Soundtracks & Morphing Objects
Replayable HOs & Puzzles
Achievements & Collectibles
Eliana Marcius has just passed the test to become a full-fledged alchemist at the Zora Academy of Alchemy when a swarm of gargoyles attacked the academy and the headmaster! She must find and defeat the evil Dragon Lord and his gargoyle minions and prove that she really does deserve the alchemist status.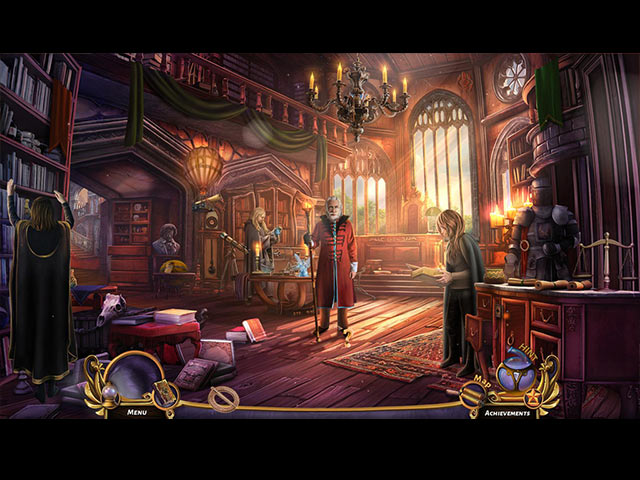 Queen's Quest III: End of Dawn starts off with a great promise, but then slowly goes downhill. While the base of the storyline is nothing new, the game would have been more intriguing if it was better executed. As it is right now, End of Dawn feels like a slow-paced, young-adult fantasy adventure with predictable story progression.
Gameplay wise, Queen's Quest III: End of Dawn does not break out of the box either. The gameplay follows the typical HOPA mold, but with a stronger emphasis on backtracking. This is not necessarily a bad thing, since this also translates into a non-linear gameplay and a higher level of challenge. The game strikes the perfect balance between hidden object scenes and puzzles. Although both the hidden objects and the puzzles are not particularly creative, they are certainly very well-crafted and entertaining.
Moreover, the game includes two more extra features to spice up the gameplay. The first being a fairy helper with an irritating baby-voice that can aid you with reaching for items in tiny places. The second is the Magic Amulet which activates a simple mini-game every time you want to use it, it can be used to fight off dark powers.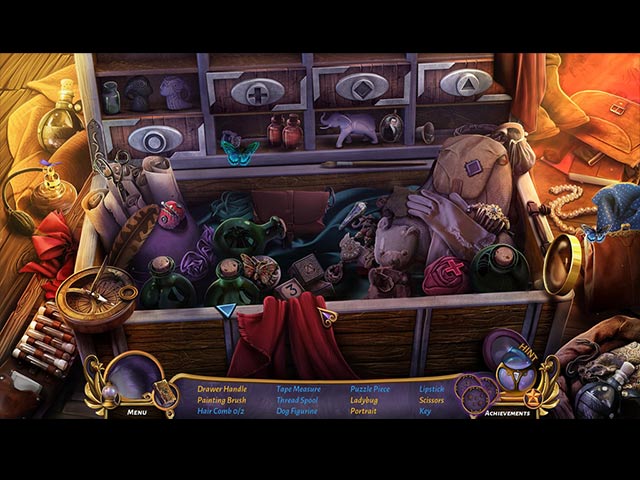 The production of Queen's Quest III: End of Dawn serves as the game's strongest aspect. The visuals are breathtaking, thanks to the intricate artwork, the stunning special effects, and the pleasant color palette. We also cannot get over how sharp and crisp the graphics are; we knew that Brave Giant is capable of creating a beautiful fantasy world, but not one that is as wonderfully-constructed as this. At the same time, the dreamy soundtracks are just as impressive, which makes up for the hit-or-miss voice-overs.
Queen's Quest III: End of Dawn took us roughly four hours to complete, and the bonus chapter took us another 50 minutes. The Collector's Edition comes with all the standards, nothing more, nothing less; a strategy guide, wallpapers, concept art, soundtracks, achievements, collectibles, morphing objects, replayable hidden object scenes, and replayable puzzles.
Queen's Quest III: End of Dawn is an unexciting fantasy journey saved by its jaw-dropping production values.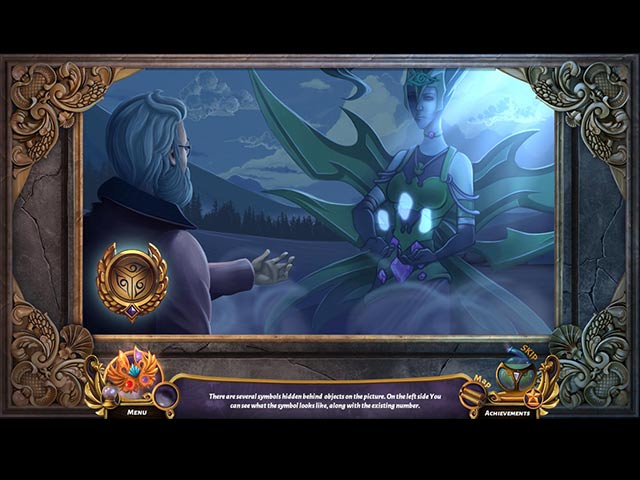 Vampire Legends: The True Story of Kisilova is a HOPA game that provides a fairly typical vampire experience. The elite in Vienna has heard reports of a string of murders following a deadly plague epidemic. The government has decided to act in response to the danger of the disease spreading as well as murmurs of […]
The young prince Fern vanishes with a mysterious female just before his coronation. The royal protectress and teacher have been tasked with finding him and bringing him home.In this new adventure game by Artifex Mundi named "Lost Grimoires 2: Shard of Mystery," which was released on April 19, 2017, she will encounter tricky hidden object […]
After defeating the army of the strange Elf Sylvanheir, King Raphael returns victorious. While the king's followers await his victorious entrance, his sister fears Raphael has been cursed and that a genuine war is about to break out, based on his unusual letters from the conflict.A fascinating hidden-object puzzle adventure game from the makers of […]