INFO
Item Reviewed
Myths of the World: The Black Sun Collector's Edition
April 7, 2017
RELEASE DATE
March 19, 2017
DEVELOPER
Eipix Entertainment
FEATURES
Widescreen Support
Interactive Jump-Map
Voice Overs
3 Difficulties + Custom Mode
The Protector
COLLECTORS EDITION
Exclusive Bonus Chapter
Integrated Strategy Guide
Wallpapers & Concept Art
Soundtracks & Cutscenes
Achievement & Collectibles
Replayable HOs & Puzzles
Souvenir Room & Morphing Objects
Skipping Stones & Terrarium
You just arrived home after years of training to become a member of Lunden's guard. Your father promised you a very special gift, but before you got the chance to open the gift, a strange creature attacked your house and turned your father into stone! Explore the dark mysteries of the Black Moon Eclipse and save your father in this latest Myths of the World installment.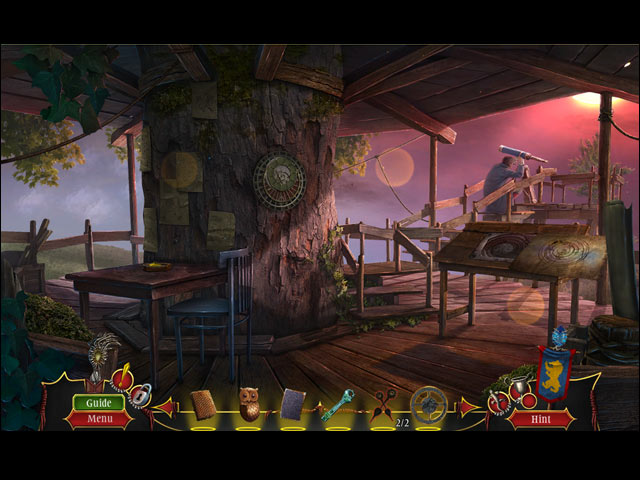 Eipix is currently churning out games like no one else in the industry. In doing so, they seem to be sacrificing quality for quantity. The Myths of the World series seems to have taken the hit the hardest, as evident from the decline in the quality of the past few installments. Myths of the World: The Black Sun features an average storyline, one that no frequent HOPA players will find revolutionary. The developer could have focused more on the actual mythology of the lunar eclipse, rather than on the weird creatures and the "save the father" aspect. Still, just from the storyline alone, The Black Sun is miles more interesting than that boring one in Bound by the Stone.
The gameplay in Myths of the World: The Black Sun is the typical Eipix gameplay – very well-made, but lacks innovation. Nonetheless, we personally found the adventure section in The Black Sun to be more complex and challenging than in most Eipix games. On the other hand, the majority of the puzzles are straightforward and easy to solve. One aspect of the game we would like the point out is the hidden object scenes. We have always enjoyed Eipix's hidden object scenes, but thought the ones in this game are particularly enjoyable – they are clever, highly interactive, and very creative.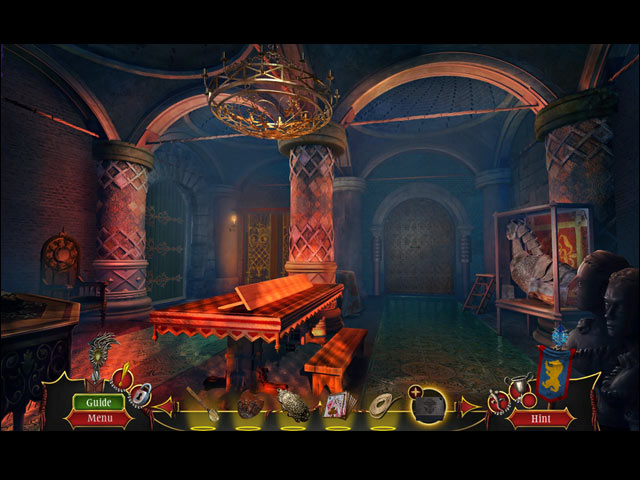 Myths of the World: The Black Sun delivers decent production values. The somber tone of the graphics fits the theme of the game pretty well and the quality of the visuals overall is impressive, although not the best from Eipix. The sound package in the game is also rock-solid, ranging from epic background music to on-point voice-overs.
Unless you are a hardcore fan of the series, we do not see the point of going for the Collector's Edition. Myths of the World: The Black Sun has a standard four-hour length, a predictable bonus chapter, and all the usual extras. The game does not have any major flaws, but the highs are not enough to make it feel CE-worthy.
Myths of the World: The Black Sun sticks to the tried-and-true formula, which isn't necessarily a bad thing – but a gameplay innovation once in a while will be a welcome change.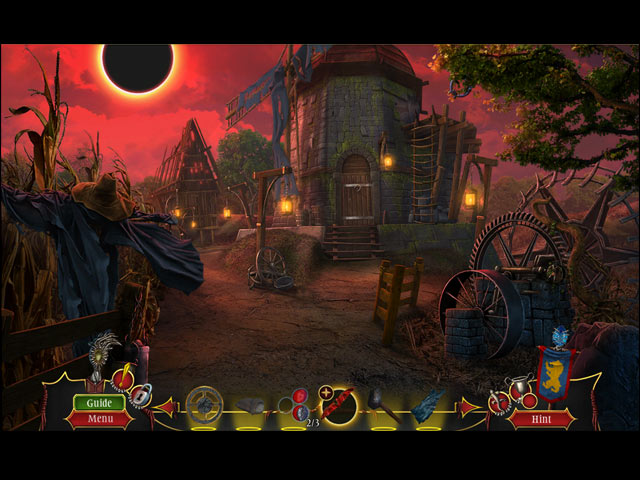 Happy Thanksgiving and get ready for another epic Mystery Case Files adventure! In this twentieth installment of the iconic Hidden Object series from Big Fish Games and Eipix Entertainment, you are tasked to investigate an urgent call from the infamous Manchester Asylum for the mentally insane. A mysterious patient from room 11 suddenly begins drawing a […]
Dreadful Tales: The Space Between was a revelation earlier this year and so, I had high expectations going into this new creepy Hidden Object sequel. In Dreadful Tales: The Fire Within, the legend has it that unnatural, ghostly things happened in the eerily quiet Coldfell Forest. Jill Weaver witnessed this firsthand when her family-bonding time […]
When an inmate at the Manchester Asylum draws a huge crown covering the walls of her cell, you're sent to learn what, if anything, it has to do with your past. But when the inmates escape, there's only one way for you to regain control — find the Black Crown before they do. You'll need […]