INFO
Item Reviewed
Mystery Case Files: The Black Veil Collector's Edition
April 11, 2017
RELEASE DATE
March 24, 2017
DEVELOPER
Eipix Entertainment
FEATURES
Widescreen Support
Interactive Jump-Map
Voice Overs
3 Difficulties + Custom Mode
Diary
COLLECTORS EDITION
Exclusive Bonus Chapter
Integrated Strategy Guide
Wallpapers & Cutscenes
Soundtracks & Concept Art
Replayable HOs & Puzzles
Achievements & Collectibles
Knight's Dire Fate & Case Files
Morphing Objects
We know how adept Eipix is at developing games, being able to release over three sequels of some of its franchises within a year. This is the first time the Mystery Case Files series has strayed away from its Thanksgiving release time-frame. We are big fans of the MCF series so we are not complaining, but we would also like Big Fish and Eipix to keep the series "special" by releasing only one sequel per year, preferably around the usual Thaksgiviving timeslot.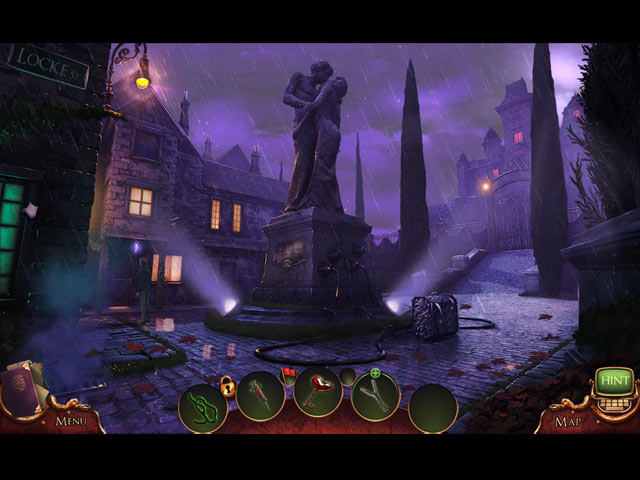 While we did not necessarily enjoy some of Eipix's recent offerings, we believe that Mystery Case Files showcases Eipix at their best. In The Black Veil, you are to investigate the town of Dreadmond, which was taken over by a strange illness that speeds up people's aging process. This is certainly not the strongest storyline we have seen from MCF, but the twists and turns are just enough to hold our interests.
Eipix did an amazing job channeling the melancholy undertone through the game's sights and sounds. The artwork is masterful, the cutscenes are top-shelf, and the animations are some of Eipix's best works. The splendid visuals are accompanied by moody background music and spot-on voice-acting – there is not a single flaw regarding the game's production.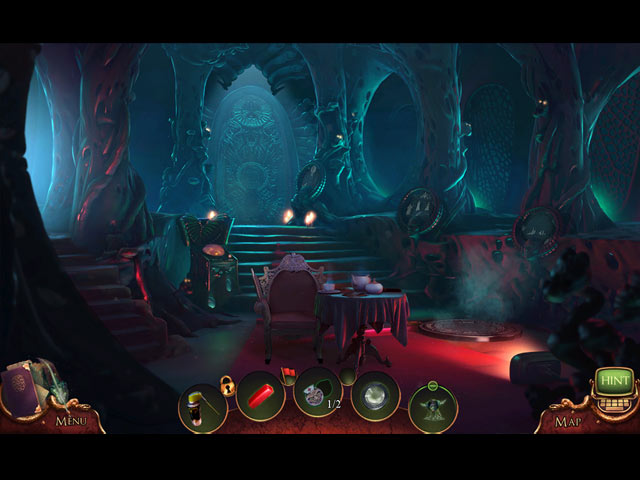 The previous MCF game, Broken Hour, was incredibly entertaining mainly before of its complexity. Thus, we were slightly disappointed to find that the level of challenge in The Black Veil did not live up to our expectations. That does not mean that The Black Veil is an overly-simple adventure, because when compared to most HOPAs in the recent times, it is still considerably challenging. We just wish that Eipix would have incorporated more subtle detective "clues" and surprises in the gameplay, both of which were part of what made the series so iconic in the first place. For your information, the game still features some clever hidden object scenes and highly-entertaining "super-puzzles".
The Collector's Edition of Mystery Case Files: The Black Veil comes with a plethora of extras. This includes a bonus chapter, a strategy guide, wallpapers, videos, concept art, soundtracks, replayable hidden objects, replayable puzzles, case files, achievements, morphing objects, collectibles, and a Knight's Dire Fate.
Mystery Case Files: The Black Veil may not be as complex as we had hoped for, but its entertainment value is still beyond impressive.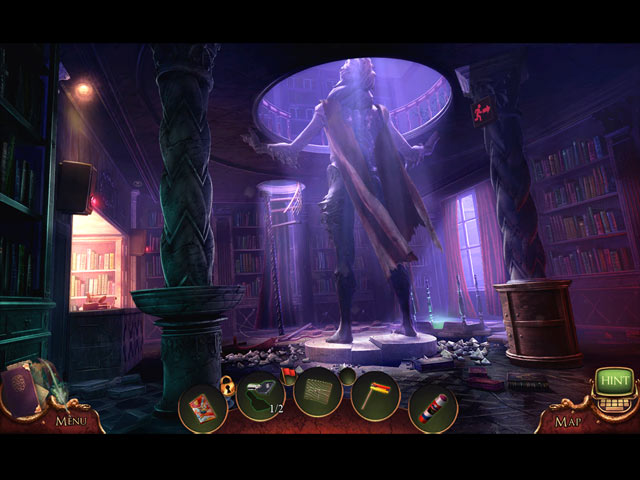 Br the InvestiGator will likely satisfy your needs for the foreseeable future if you're loing for a point-and-click adventure game with competent visuals, anthropomorphic animals, a respectable beat-'em-up minigame, and a respectable number of alternate paths that lead to various interactions with characters as you progress. In this hybrid of an Adventure game and a […]
A well-written drama with excellent acting, Telling Lies captures the essence of contemporary living. The characters go about their daily lives, which are centered on technology and social media. They use sites for video messaging to communicate. And practically every element of their lives is intertwined despite the distance between them. A series of one-sided […]
A classic whodunit, Tangle Tower has a vintage and contemporary feel to it. With clearly unrealistic puzzles, clever commentary, and a lot of click ticking, hunting for clues, and speaking to witnesses, it pays homage to classic point-and-click games. However, the game doesn't come across as a carbon ; rather, every design decision you come […]