INFO
Item Reviewed
Maggie's Movies: Camera, Action! Collector's Edition
April 10, 2017
RELEASE DATE
March 22, 2017
DEVELOPER
Gamehouse
World-Loom
FEATURES
Widescreen Support
Three Difficulty Settings
Customizable Menus
Hidden Mouse
COLLECTORS EDITION
12 Bonus Levels + 3 Challenge Levels
Wallpapers
Concept Art
Achievements
Lately, Gamehouse has been trying to expand the Delicious universe at a crazy pace – now it is Maggie's turn to shine! Maggie's Movies is off to a promising start, this first installment tells an engaging story about Maggie, an aspiring film director, as she faces different challenges during her job as a film director assistant in Hollywood.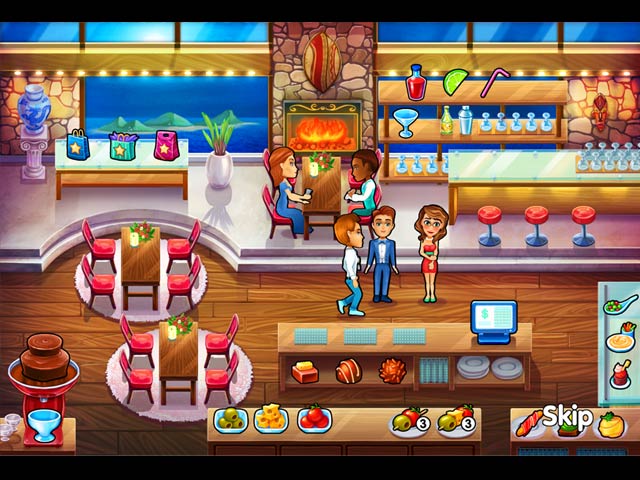 Maggie's Movies: Camera, Action! perfectly combines an impeccable storytelling with a well-polished gameplay. The story develops as you move through each level – there is always something happening in each level. It is understandable that some might find the dialogs to be a little long, but we feel like storytelling is the core of all the games in the Delicious universe.
Fans of the Delicious series will be able to find their way through Maggie's Movies pretty quickly. While the game does not break any new grounds or go anywhere that its sister series have not gone yet, it still feels surprisingly fresh. Basically, instead of working in a restaurant like you do in Delicious or in a fashion store like you do in Fabulous!, Maggie's Movies has you working in different areas related to movies; from a movie set to a cinema. All the tasks are also adapted to fit with the movie theme of the game, whether they are serving snacks to the crew, picking costumes for the actors, or simply selling movie tickets. Every single aspect of Maggie's Movies is geared to perfection, making it as addicting as a Time Management game could possibly be.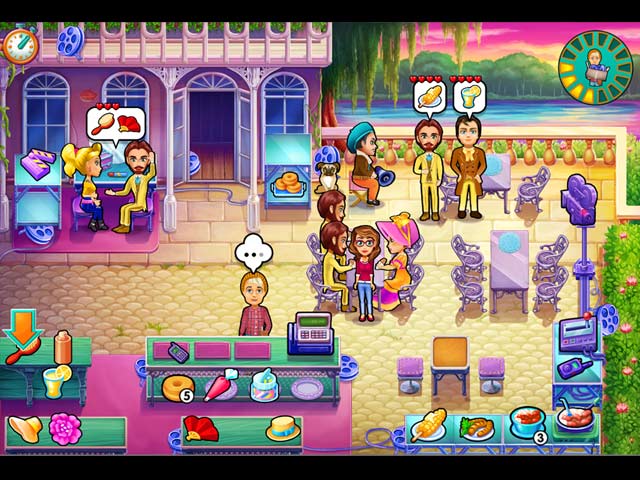 The game consists of 60 story-driven levels and a bunch of equally-entertaining challenge levels. Maggie's Movies: Camera, Action! is definitely one of the busiest Time Management games we have played as of late; adept Dash players will have no trouble queuing the tasks, but beginners might find it slightly overwhelming. Luckily, the game comes with three difficulty modes to accommodate all levels of players.
We had no doubts coming in that Maggie's Movies: Camera, Action! would deliver a stellar production. The graphics are bright and colorful and the soundtracks are upbeat and magical. This is all-around a wonderful game. The Collector's Edition features 12 bonus levels, 3 more challenge levels, wallpapers, soundtracks, and achievements.
We wonder if we would ever get tired of the Delicious series and its spin-offs, because Maggie's Movies: Camera, Action! just made us fall in love with the Delicious universe even more.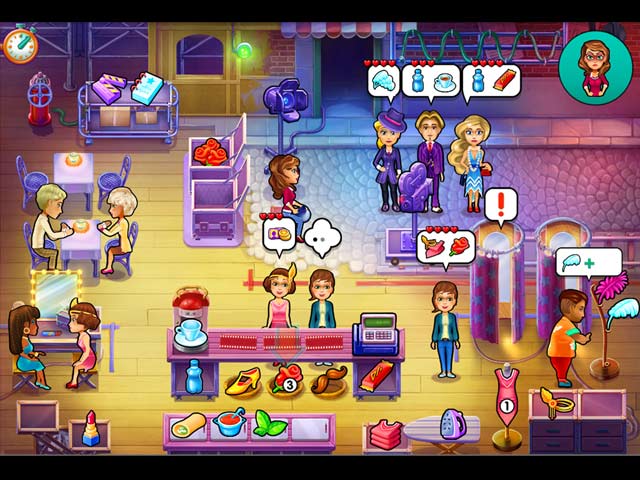 The icious franchise has really come a long way since its humble beginning in 2005. It not only got expanded into a whole game universe with Gamehouse Original Stories, it also has its own mobile spin-offs with icious Bed & Breakfast and icious World. In icious World, we see Emily going back to what she […]
Gamehouse Original Stories welcomes its latest addition, Unsung Heroes: The Golden Mask, which is also probably the franchise's most ambitious project yet. Join Ivy, Stephanie, and Diana on their trip to an excavation site in China. Travel back and forth between modern-day and ancient China as the fascinating history of Xi Niu, a young girl […]
After over 13 years, it is totally understandable to be a little tired of the Gamehouse Original Stories franchise and its signature Time Management formula. icious Bed & Breakfast signals a change in genre for this ever-expanding game universe while holding onto the recognizable brand and characters. When Emily wants to turn an abandoned mansion into […]