INFO
Item Reviewed
Haunted Legends: The Black Hawk Collector's Edition
April 1, 2017
RELEASE DATE
March 10, 2017
DEVELOPER
ERS Game Studios
FEATURES
Widescreen Support
Interactive Jump-Map
Voice Overs
3 Difficulties + Custom Mode
COLLECTORS EDITION
Exclusive Bonus Chapter
Integrated Strategy Guide
Wallpapers & Screensavers
Concept Art & Cutscenes
Soundtracks & Morphing Objects
Achievements & Collectibles
Replayable HOs & Puzzles
We were hoping that this would be the last Haunted Legends game until we saw the beta version for the next installment released this morning. ERS-G needs to come to their senses and retire this tedious series; Haunted Legends games have been extremely forgettable for a while now, and with The Black Hawk, that does not seem to change anytime soon.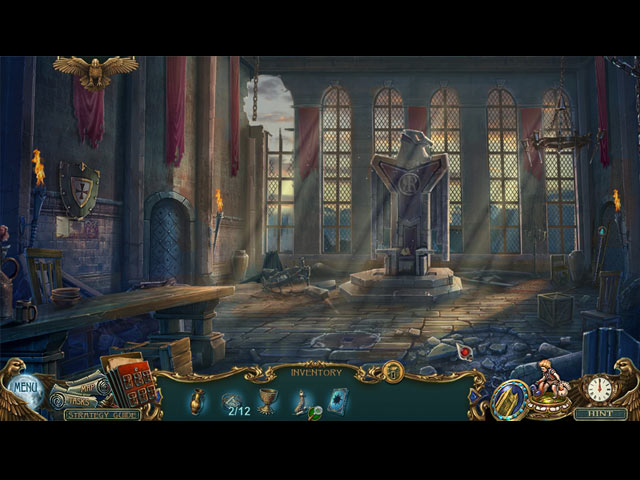 A few days after Stephon Astor was released from the prison, eight monks have gone missing and eight freshly dug graves were seen the next morning. In the beginning, Haunted Legends: The Black Hawk has a great premise. As the story develops, however, the game turns into just another mundane murder mystery with an evil antagonist who is hungry for revenge. To make matters worse, the writing in the game is also disjointed and convoluted.
The mediocrity of the Haunted Legends: The Black Hawk continues with its gameplay. To put it simply, there is nothing in the game that we have not seen before, nothing that makes this game the least bit memorable. We also found the game to be oddly messy; many actions felt unnecessary and some events felt random. In addition, the hidden object scenes and the puzzles were often unoriginal and simple – nothing to be excited for either.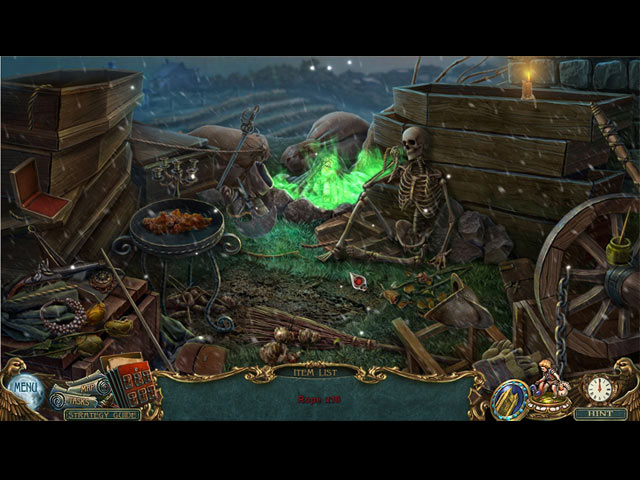 If there is one thing that Haunted Legends: The Black Hawk did right, it has to be the visuals. The Black Hawk utilizes the gothic, medieval theme just like its predecessors. It features amazing special effects and superb artwork. We would not say that this is the best we have seen from ERS-G, but it was a decent job nonetheless. Sadly, the audio does not carry the same quality that the graphics do. The soundtracks are pedestrian and the voice-acting is sub-par and at times, annoying.
Haunted Legends: The Black Hawk has a standard length of four hours, plus an hour for the bonus chapter. The Collector's Edition comes with a strategy guide, wallpapers, concept art, screensavers, soundtracks, movies, replayable hidden objects, replayable puzzles, achievements, collectibles, and morphing objects.
Haunted Legends: The Black Hawk is embarrassingly lackluster, both in its storytelling and gameplay.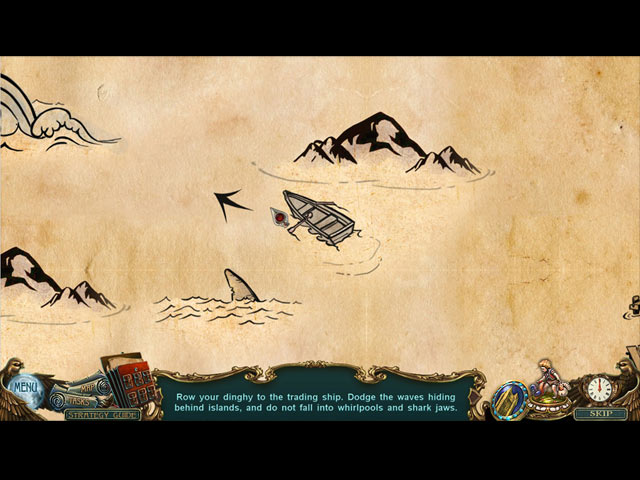 Can you believe that the Dark Tales series has already come to its eighteenth installment? In The Devil in the Belfry, you arrive in a town where evil lurks in every corner. Each night, someone is murdered at the 13th chime of the bell tower., but no one has ever seen the bell itself. Can […]
AMAX Interactive returned with their second crossover adventure – Worlds Align: Deadly Dream. After the Puppet Master, the Cardinal, and Detective Dupin worked together in Worlds Align: Beginning, their paths crossed yet again and this time the threat is even greater than before. Can you join forces with Watchers of the Game Worlds and stop […]
When you received an urgent message from your university professor, you knew that something bad had happened! Travel back to your university and join forces with the professor's assistant, Natasha to rescue the professor from his mechanical kidnappers. As his star student, can you live up to your potential in PuppetShow: Fatal Mistake? The PuppetShow […]