INFO
Item Reviewed
Endless Fables: Frozen Path Collector's Edition
April 29, 2017
RELEASE DATE
April 16, 2017
FEATURES
Widescreen Support
Interactive Jump-Map
Voice Overs
3 Difficulties + Custom Mode
COLLECTORS EDITION
Exclusive Bonus Chapter
Integrated Strategy Guide
Wallpapers & Concept Art
Soundtracks & Cutscenes
Achievements & Collectibles
Replayable HOs & Puzzles
Your friend, Peter, went missing while researching Norse Myths. Upon your arrival at the site, you are greeted by a man who has the ability to freeze people and objects. Is this something to do with the North mythology? and is Peter's disappearance at all related to the Norse Gods he was researching?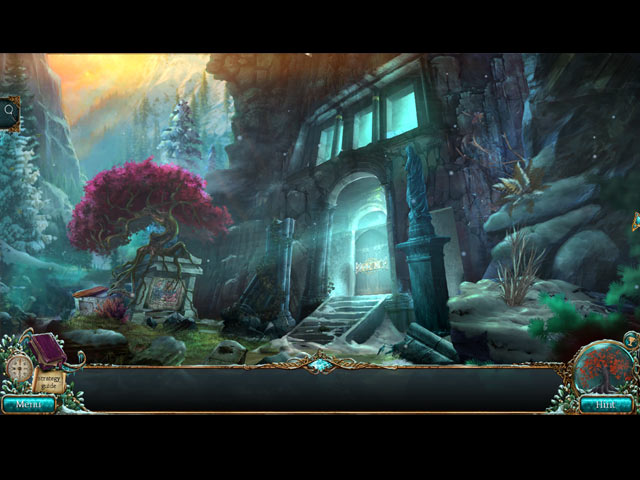 Endless Fables: Frozen Path starts off with a great potential, a story based on a Norse mythology could be very interesting, if done right. Unfortunately, the game fails miserable when it comes to execution. The plot develops at such a slow pace that we were bored even before we were done with the first chapter. Moreover, the actual mythology, that serves as the game's backstory, is not even remotely exciting.
To make matters worse, the gameplay is also painstakingly boring. For long-time HOPA fans, Endless Fables: Frozen Path will feel extremely tedious. The amount of minor, unimportant actions that need to be performed in order to complete a task or to progress the plot is ridiculous. Similarly, the puzzles are unoriginal and easy, not exactly what we would expect from an experienced developer like Sunward Games. With all the dull aspects of the game, the hidden object scenes feel almost like a relief; they come in every single format imaginable, and are all highly entertaining.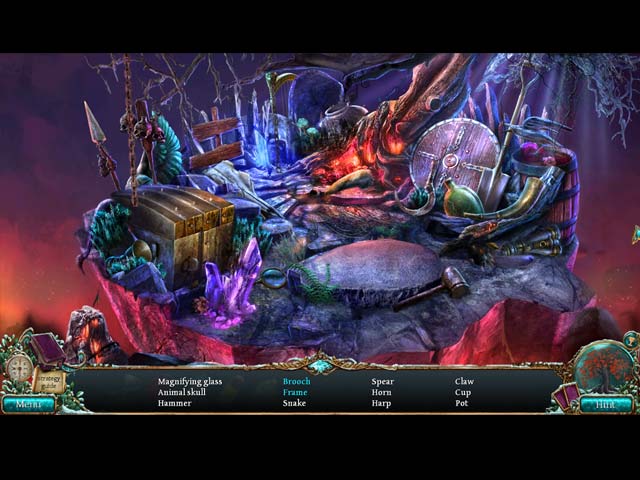 Endless Fables: Frozen Path's graphics are pretty solid, although we know that Sunward Games is capable of so much more. The characters are a little too cartoonish, and the cutscenes could have been rendered to a much better quality. Still, the visual package of the game is undeniably impressive. In addition, the audio package is also rock-solid. The soundtracks provide a nice background for the game and the voice-acting is usually on-point.
Living up to its name, the four-hour of Endless Fables: Frozen Path feels endless. By the end of the main game, we were so bored we had no motivation to go through the bonus chapter. Anyway, the bonus chapter took us around an hour to complete and was a tad more intriguing than the main game. The bonus section of the Collector's Edition features wallpapers, concept art, a strategy guide, soundtracks, videos, replayable hidden objects, replayable puzzles, morphing objects, achievements, and collectibles.
Endless Fables: Frozen Path left us cold with its mind-numbing storyline and stale gameplay.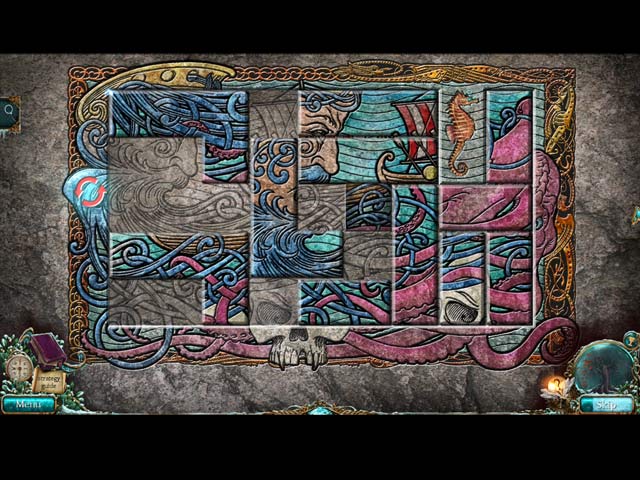 Vampire Legends: The True Story of Kisilova is a HOPA game that provides a fairly typical vampire experience. The elite in Vienna has heard reports of a string of murders following a deadly plague epidemic. The government has decided to act in response to the danger of the disease spreading as well as murmurs of […]
The young prince Fern vanishes with a mysterious female just before his coronation. The royal protectress and teacher have been tasked with finding him and bringing him home.In this new adventure game by Artifex Mundi named "Lost Grimoires 2: Shard of Mystery," which was released on April 19, 2017, she will encounter tricky hidden object […]
After defeating the army of the strange Elf Sylvanheir, King Raphael returns victorious. While the king's followers await his victorious entrance, his sister fears Raphael has been cursed and that a genuine war is about to break out, based on his unusual letters from the conflict.A fascinating hidden-object puzzle adventure game from the makers of […]